The art of interior design is not only creating an expressive and comfortable space, but also solving complex conceptual problems. An empire-style bedroom is one such puzzle. How to design the internal environment of a room designed for relaxation and bliss, in the tough and demanding style of the pompous Empire style?
Let's consider possible solutions to this complex problem, but first about the features of the "imperial" style.
Characteristic features of the Empire style
Interest in the Empire style does not go anywhere. Empires are created and collapsed, whole layers of history disappear into oblivion, but the peculiar charm of the Empire style, like hundreds of years ago, remains in demand. Its austere and majestic forms attract not only sophisticated designers, but also those aesthetes who want to feel involved in grandiose and heroic eras. Who is not indifferent to military and civil symbols. Who hates the stuffy comfort of a philistine nest.
Empire style - "style of the Empire", or the style of Napoleon Bonaparte. This is the so-called "historical style", characteristic of a particular era and expressing its aesthetic and cultural landmarks and preferences.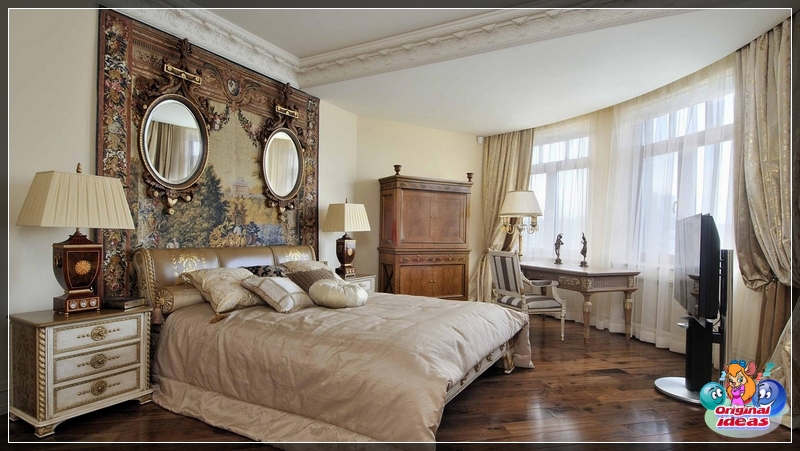 The era of the brilliant commander and ambitious Napoleon left behind a vivid universal style, captured in architectural monuments, fashion, fine arts and, of course, everyday life.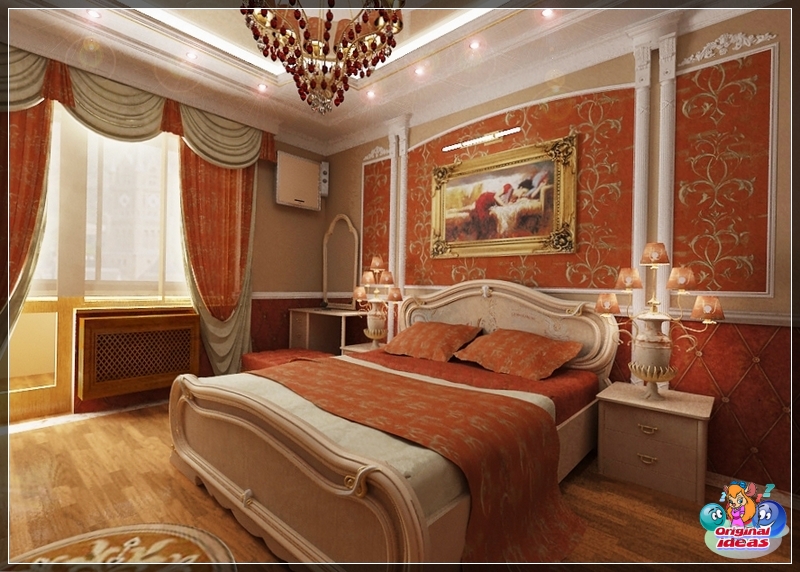 Napoleon Bonaparte felt like the successor of the great ancient Roman emperors, and he wanted to make France a huge empire that owns the whole world. Thanks to this, the creators of the Empire style were focused on the cold and pompous Rome.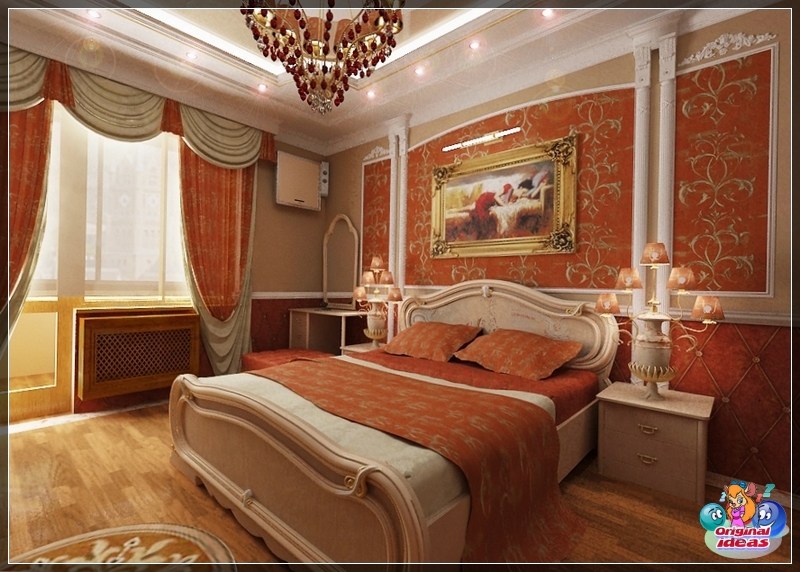 The French painter Jacques Louis David played an important role in the design of the new style.
It is known that for his paintings he ordered the legendary furniture maker Georges Jacob to furnishings based on ancient Roman furniture.
After the first victorious campaigns of Napoleon, especially the famous Egyptian campaign, the main motives for the decor were attributes associated with the military history of Ancient Rome:
armor;
helmets;
pennants;
shields;
steel arms;
bound spears;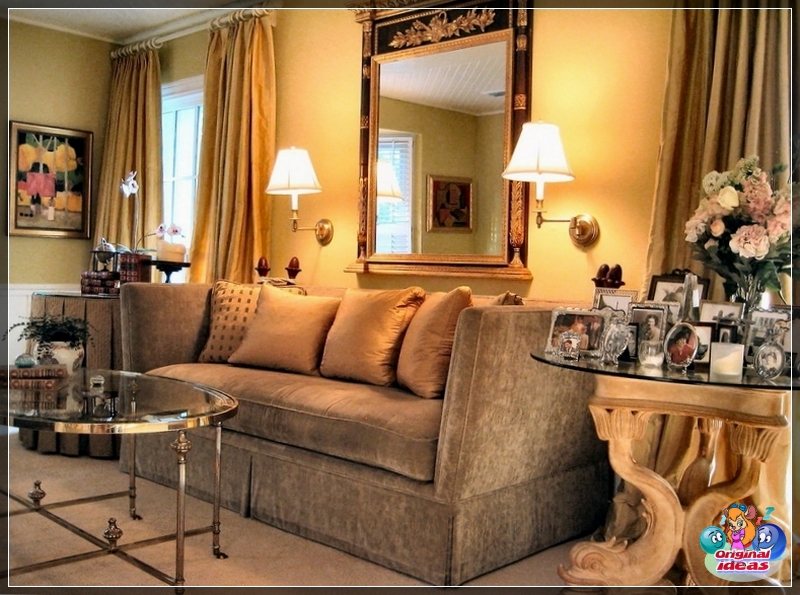 eagles;
stars;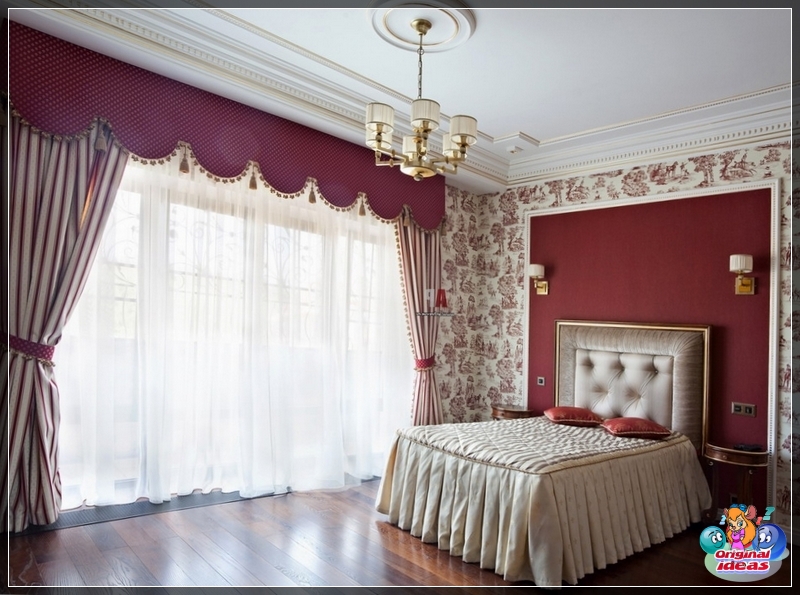 laurel wreaths;
lotuses;
sphinxes;
pyramids.
The Empire style interiors of the Napoleonic era are characterized by:
wall decoration in the manner of antique clothing;
the use of the colors of the Napoleon tricolor: red, white, blue;
geometric ornament from circles, ovals, rhombuses;
decor with military symbols;
 columns and caryatids;
furniture resting on paws or pillars;
large tilting mirrors on legs.
Interestingly, the Empire style does not have its own regional trends and trends.
Only one country has created its own variation of this "imperial" style - Russia.
Empire style in interior design
So, the Empire style is luxury and pathos, a demonstration of greatness and strength, the glorification of a sense of duty and responsibility for the people, homeland, family.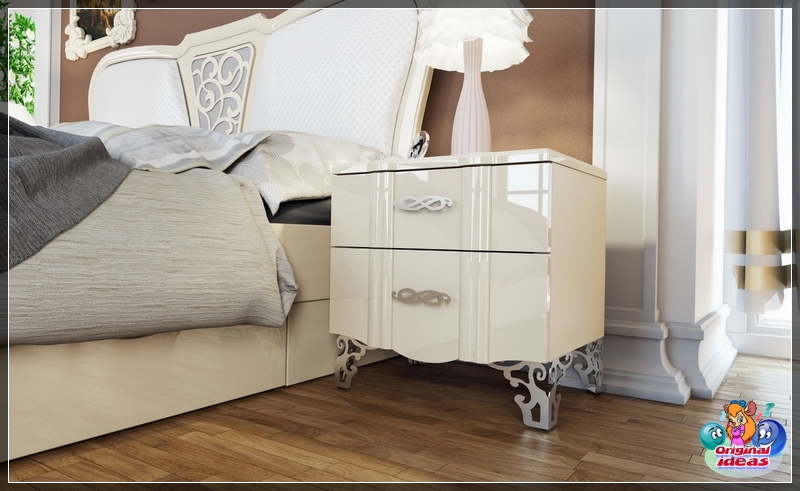 In modern interiors, the Empire style has the following characteristic features:
Using only natural materials: marble, crystal, precious woods, bronze, natural stone. It is best if the furniture is made of dark woods - mahogany, black walnut.
Colors: a combination of gold and different shades of red, furniture made of dark wood and white alabaster decorative elements.
The decor should be luxurious, with an abundance of volumetric stucco moldings, draperies, and additional elements. Plots - military and civil symbols, Egyptian motives. Large mirrors, columns, paintings in lush frames, antique figurines and vases, bronze clocks and other decor items are also appropriate.
The big role of lighting. Luminaires should be heavy, massive, reminiscent of candelabra. Crystal chandelier, multi-tiered.
The presence of incrustation, overhead decorative elements on heavy, squat furniture.
Secrets of Empire style bedroom decoration
Without a doubt, the "imperial" style is great for decorating office buildings, banquet halls in restaurants, offices, living rooms. But what about the Empire style bedroom? How to combine majesty and softness, pathos and comfort, monumentality and warmth?
Consider the main secrets of creating an Empire-style bedroom. The main secret of such a bedroom is that it should resemble a royal or palace boudoir.
Only in this quality will the Empire style bedroom design be justified. To do this, you must observe the following recommendations.
Color solution
Important! An empire bedroom should give the impression of "discreet luxury".
Each piece of furniture should be chic and high-profile, but all together they should make up a harmonious and balanced unity.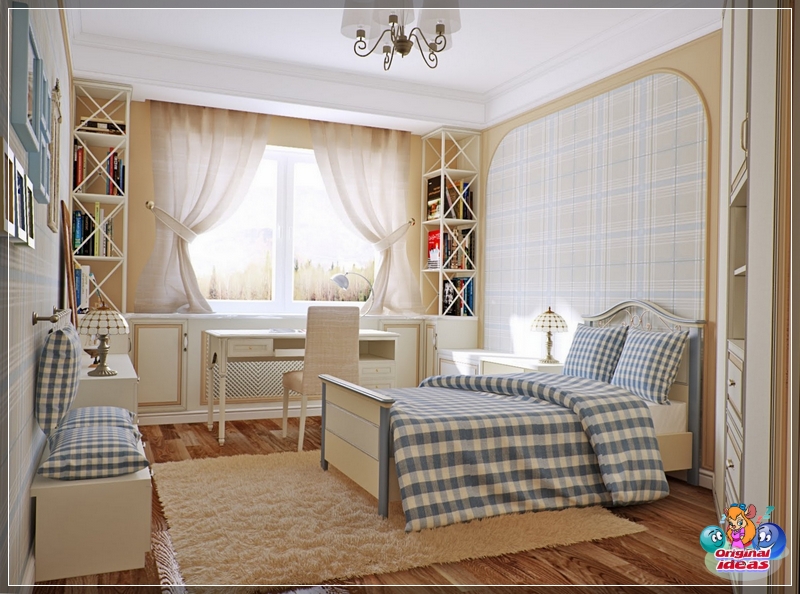 Noble, royal luxury is also created by the colors of the empire bedroom. She is most like colors such as:
gold;
White;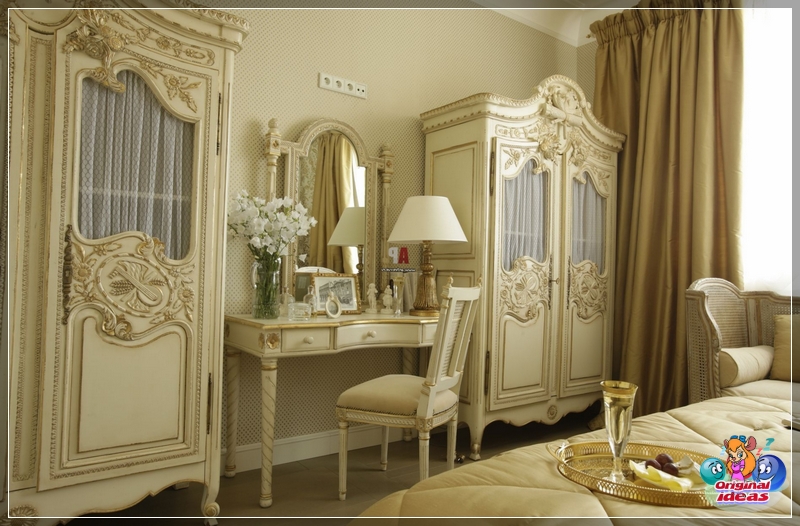 beige;
shades of brown;
blue;
olive.
Gilding should also be present in decorative elements, furniture finishing.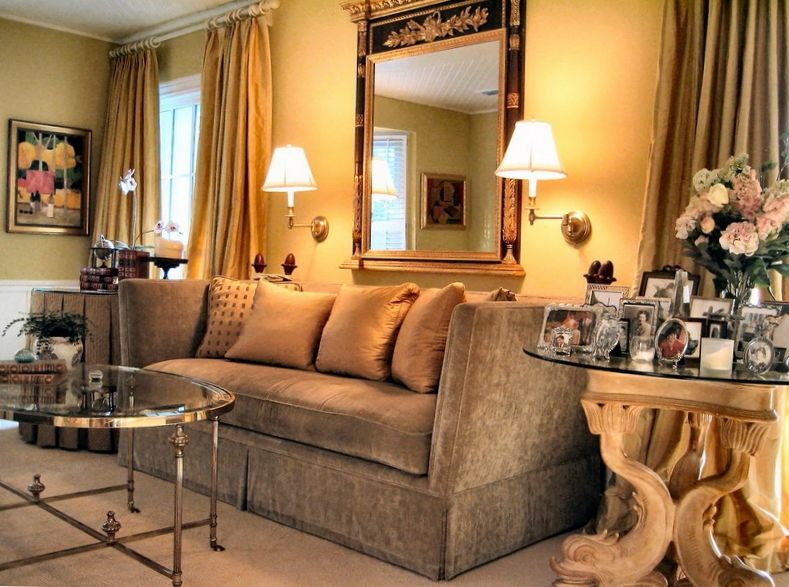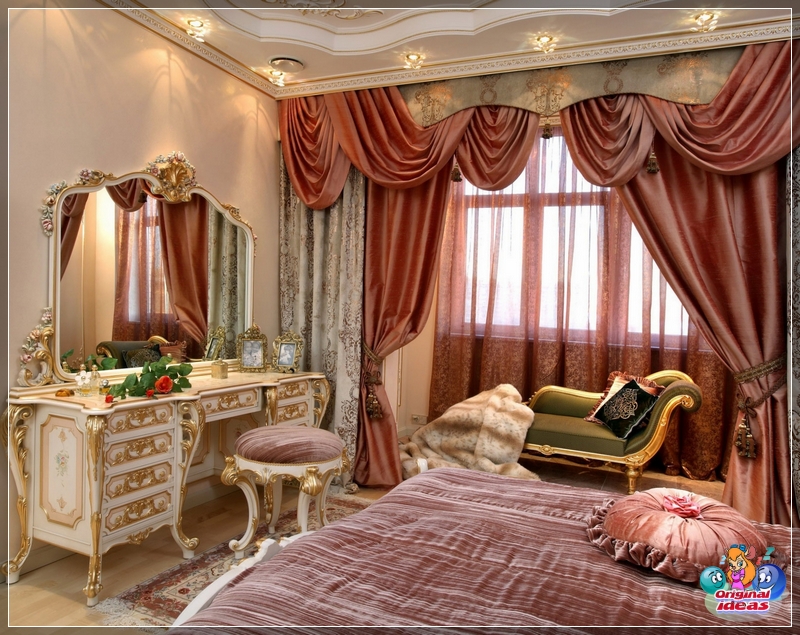 Empire style bedroom decoration
In order for an Empire-style bedroom to look pompous and royally luxurious, it must be decorated with only natural materials.
On a note! Wood flooring and ceramics are used for finishing the floor.
It is possible to use a high-quality laminate imitating a wooden texture. Tip: make sure your laminate flooring doesn't look modern.
Ceiling decoration requires special craftsmanship. In the interiors in the Empire style, ceiling decorations, volumetric stucco moldings play an important role. The curly contours of curbs, cornices, ceiling rosettes give a palace elegance to the bedroom. An important element of the decor of the ceiling and the entire room is a massive crystal chandelier. However, bedroom lighting can be limited to wall lights and massive candelabra.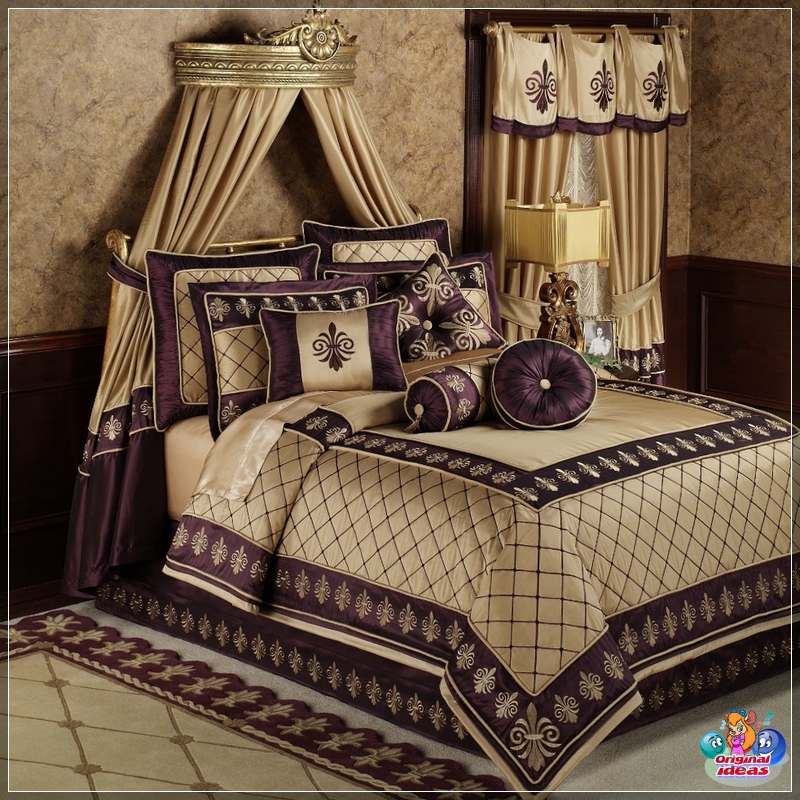 The walls in the Empire bedroom can be covered with expensive fabrics or finished with textured wallpaper. The main thing is that they, together with the ceiling and floor, create the effect of a precious box, the main decoration of which is a magnificent bed.
Decor items
Indeed, the most important piece of furniture in an Empire bedroom is a chic bed.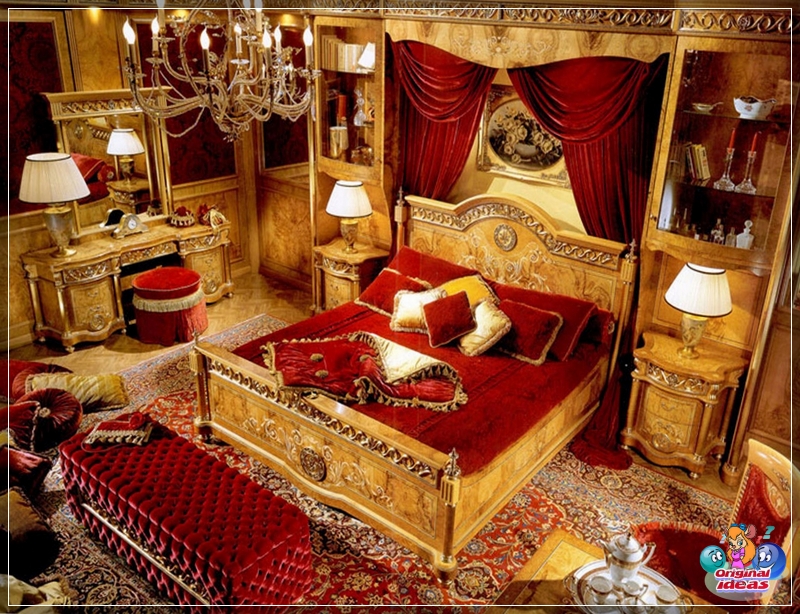 The entire interior should be concentrated around it, and among its attributes you can list:
massiveness;
an abundance of decor, with inlay and overhead inserts;
volumetric carved headboard;
powerful legs with imitation of lion paws;
possibly a canopy decorated with decorative cords and tassels.
Among other pieces of furniture that are appropriate in an Empire-style bedroom, dressers, poufs, armchairs, small sofas and wardrobes should be mentioned.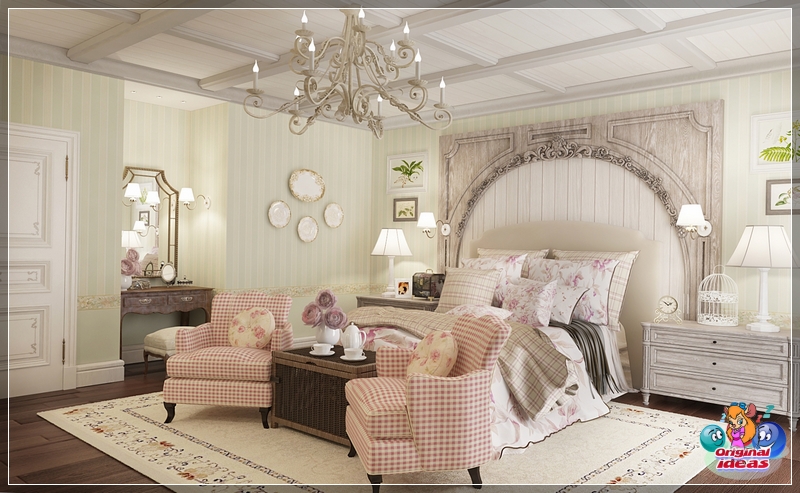 Furniture should be made of natural materials, richly decorated, upholstered with textured fabrics, have an impressive appearance.
Important! Textiles play an important role in creating the "imperial" bedroom.
It is not enough to say that there must be a lot of it. There must be a lot of it. Curtains, drapes, curtains, furniture upholstery are made of heavy, dense and luxurious fabrics. An interesting solution would be paired matches, when, for example, the texture of the wallpaper echoes the patterns on the curtain fabric.
The interior of the bedroom can also be decorated with floor vases and clocks, sculptures, green spaces in large tubs.
Empire style is a very ambitious and pretentious style that requires special aesthetic sensitivity.
However, subject to all the rules, the interiors of the premises in this style solution will look organic and harmonious. And of course it's important to feel like an emperor!