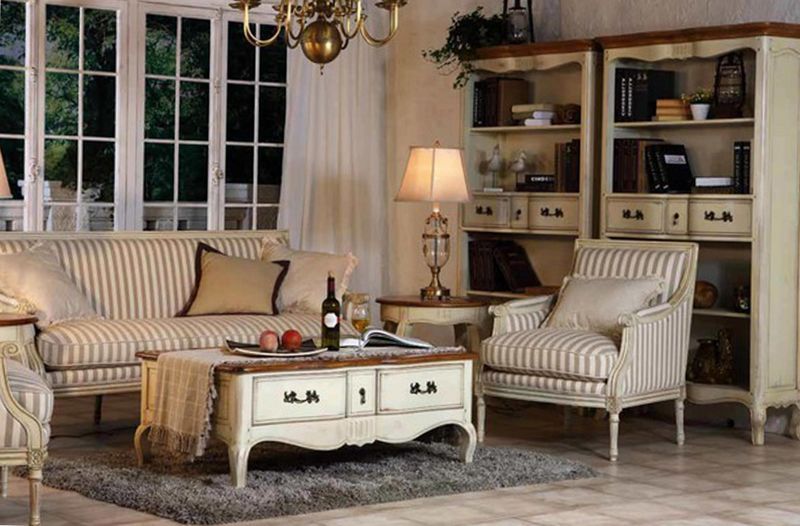 Among the variety of interior design styles, there are styles that successfully combine elegance and coziness, luxury and comfort. Living room in the style of shabby chic is a wonderful embodiment of all these qualities, enhanced with a touch of antiquity and the special delicacy of the color scheme of the room, immersing it in a romantic flair and nostalgic haze.
Characteristic features of the shabby chic style
Shabby chic has been popular for decades. Translated from English "shabby chic" literally means "shabby chic", "shabby elegance". This is not at all a derogatory characteristic. On the contrary, behind the name of the style is a deeply thought-out philosophy, created by the talent of one person - the English decorator and designer Rachel Asheville.
In the late 1980s, at the age of 30, this Cambridge native came up with a style that reflected her love of antiques, her sense of history and her keen understanding of the national character of the British. She lived by this time in the USA, and the first (and successful) experience of decorating her own house led her to the idea of ​​creating a Shabby chic store.
The store's assortment originally consisted of unique items from flea markets, sales and flea markets, refurbished and refurbished by Asheville. It was furniture, textiles, decor items. Soon a recognizable style was formed with its own characteristic features:
a touch of antiquity with accented traces of repair or restoration;
the predominance of white and pastel colors;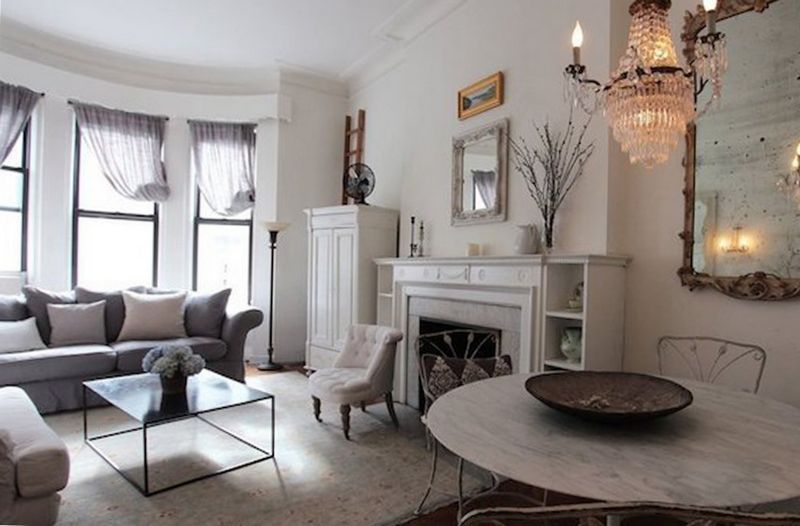 an abundance of textiles;
romantic motives in patterns and decor drawings.
The historical basis of the style was the frugality of the British, their tradition of passing on the furnishings of the house from generation to generation. Antique furniture passed from hand to hand, was often repainted and varnished. As a result, things have their own unique charm and "shabby". The antiquity effect is the main feature of the shabby chic style; he not only favorably sets off the inherent elegance of things, but also gives them touching and romance. Of course, not only authentic things are decorated in the shabby chic style: they are fabulously expensive. It also applies to artificially aged things.
The style space is constantly expanding. It is rooted not only in interior design, but also in the fashion industry, in the fields of hand-made and DIY. If initially shabby chic "mastered" the Victorian era, now he switched to the style of Provence, Russian Art Nouveau and Soviet retro.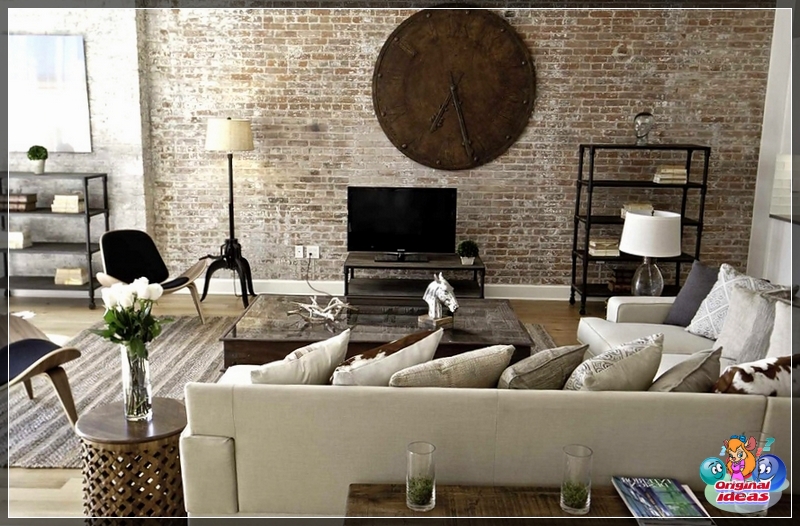 Secrets of shabby chic living room decoration
Shabby chic is a very delicate, graceful style. He does not tolerate any excess, needs space, gives rise to a feeling of freshness and airiness.
One of the advantages of this style, which predetermined its popularity, is a kind of democracy in the general style "mood", which creates an atmosphere of openness and trust.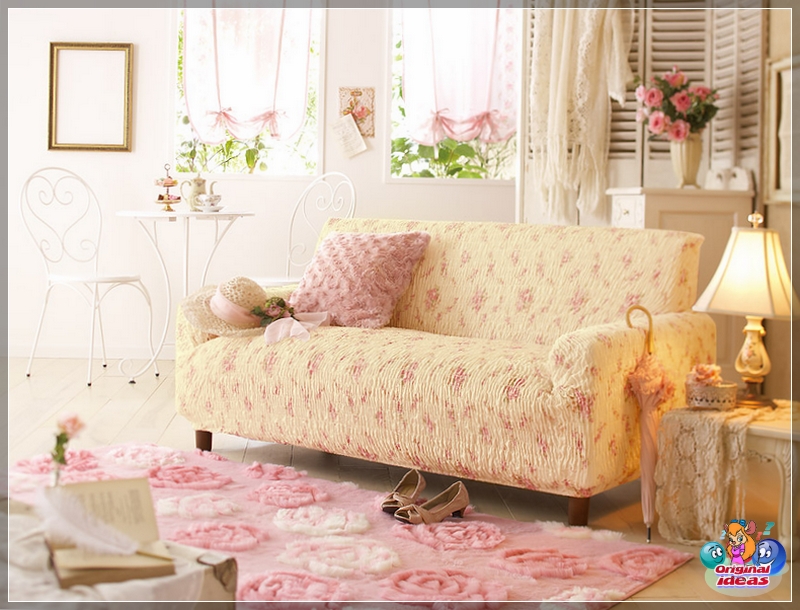 The elegance and even luxury of the interiors is softened by their deliberate "shabby", which allows you to feel relaxed and at ease. Particularly impressed by the "shabby" things for small children and pets.
Important! When decorating rooms in this style, you must adhere to a sense of proportion.
Living room in shabby chic style should not be overloaded with furniture, decor items. In no case should the room resemble an antique store, much less a warehouse.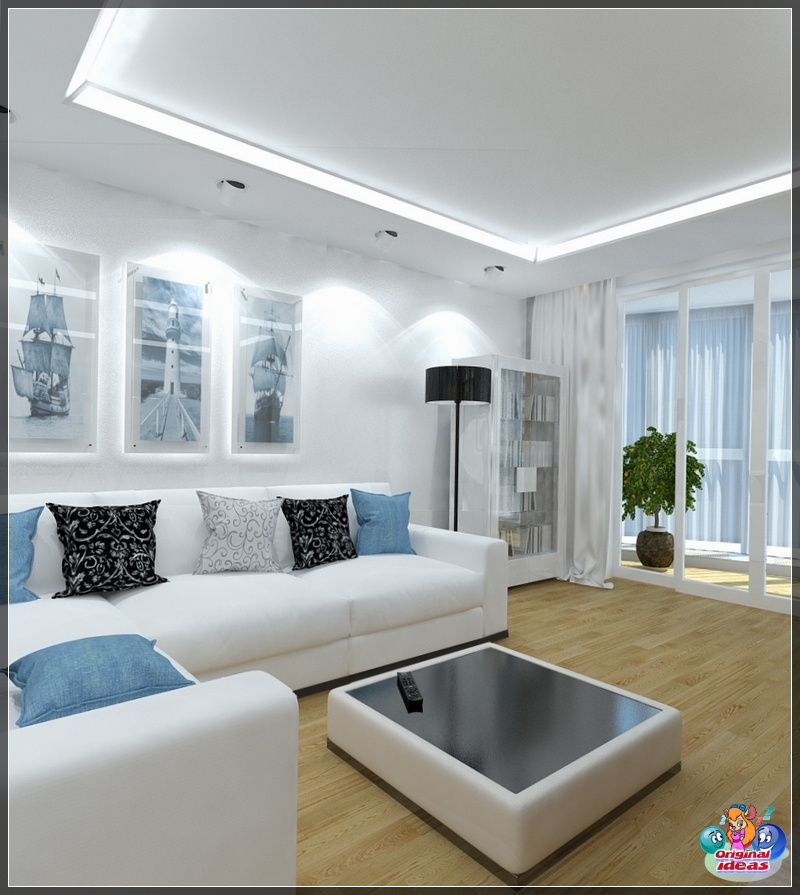 In the color scheme of the shabby living room, there is a delicate and soft palette of pastel colors:
cream;
milky white;
light pink;
sand;
light gray;
muted yellow;
light green;
vanilla;
creamy;
pale blue.
A dull gray with the effect of cracked plaster is the ideal color for ceiling decoration. Possibility of finishing the ceiling with aged stucco or oak beams with peeling paint. In any case, the feeling of antiquity should be created.
The same effect should be achieved when decorating walls and floors. Retro wall backgrounds can be created with wallpaper imitating antique fabric. Painted masonry or brickwork is suitable, but with such a condition that the original material is visible through the paint.
Those who love a more "living" history may prefer drawings based on paintings by Renaissance artists and Baroque and Rococo styles: with flowers, angels and cupids, various birds.
On a note! The flooring can be done in light colors using wood planks or laminate.
Parquet board, tiles imitating ancient stone are also allowed.
Living room in the style of shabby chic is well suited for connoisseurs of antiquity, lovers of warmth and coziness of the hearth.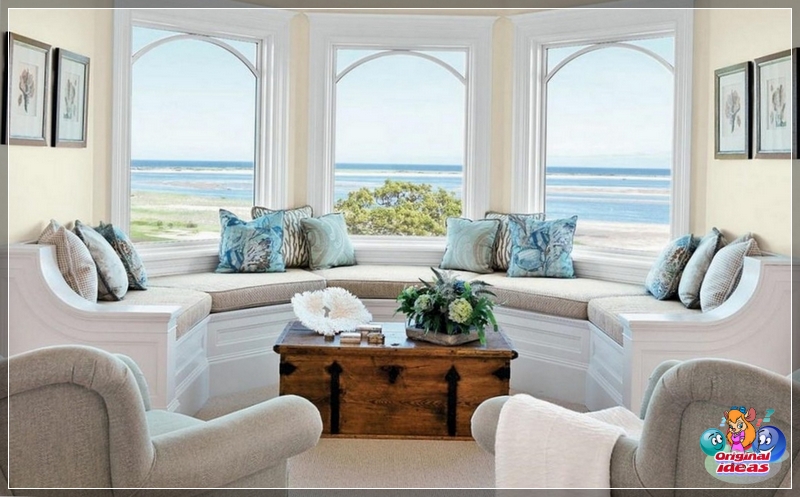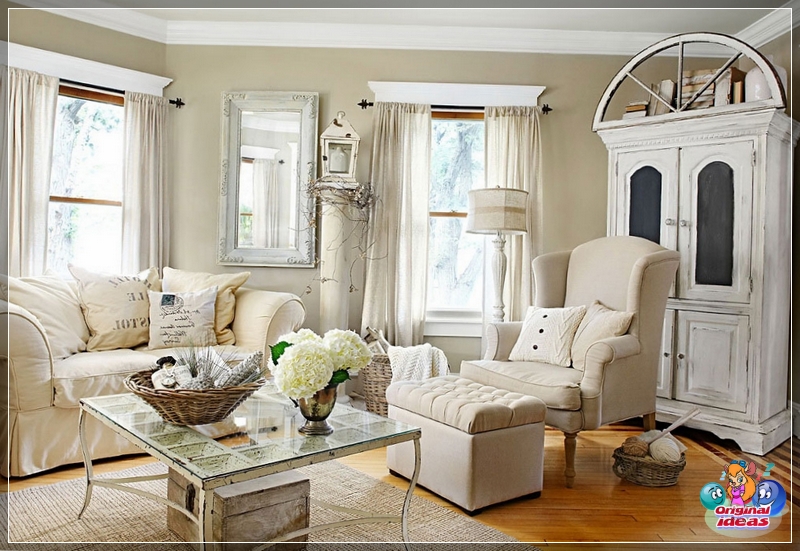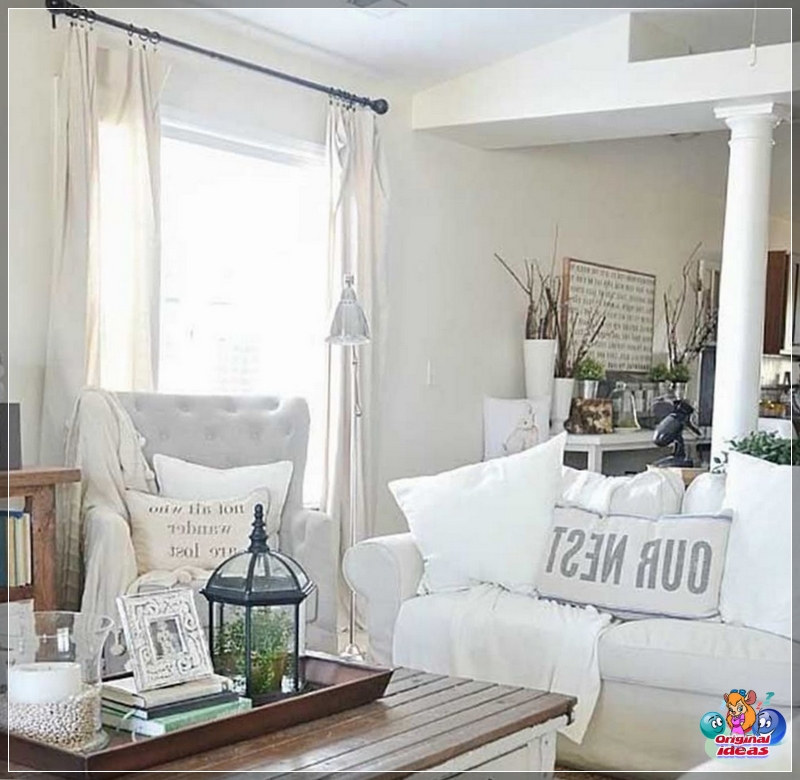 Living room furniture in shabby chic style
The most important component of shabby chic design is furniture. It must be antique or artificially aged. In any case, its appearance should give the impression of long-term use, have any defects. At the same time, furniture should not be rough and ugly. On the contrary, its sophistication and style, smooth lines are appreciated. Often used Rococo and Baroque furniture.
Preference should be given to upholstered furniture: sofas, chairs and armchairs with soft seats and backs, couches and sofas. Plenty of decorative pillows are required, but their abundance should not give the impression of an oriental harem.
Furniture upholstery should be monochromatic or with a floral print in delicate shades. An interesting feature of the shabby chic style is the use of covers for furniture items. Covers are decorated with lace, applique and embroidery on fabric. Such decor elements create a warm and trusting atmosphere conducive to heartfelt conversations.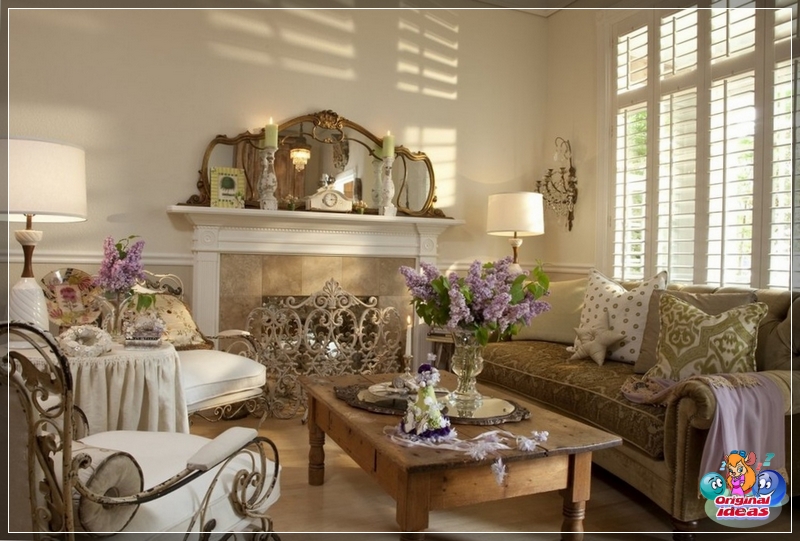 Chests of drawers with numerous drawers, elegant shelves, sideboards, carved wardrobes can be a good addition to sofas and chairs. An interesting solution would be to use wicker furniture with an obligatory abundance of soft pillows in the interior of a city apartment.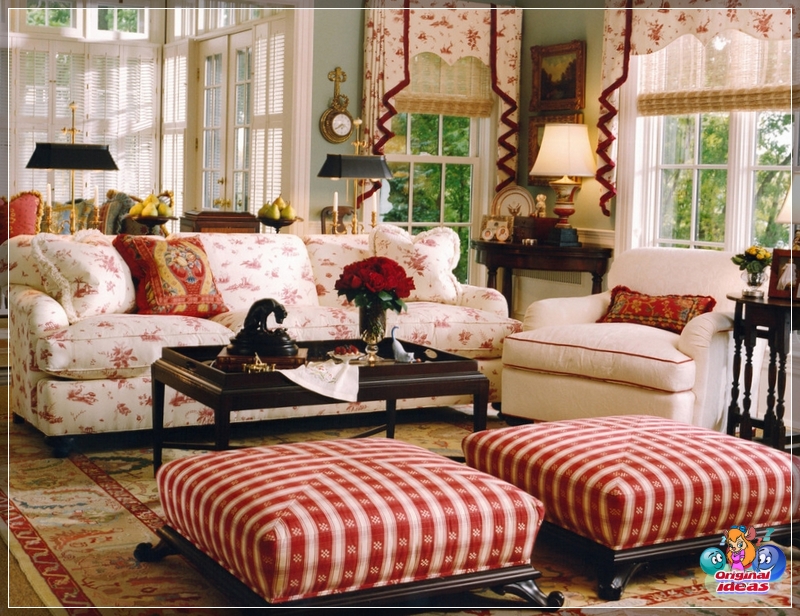 Interior and decor items
The living room is a common area, and its main purpose is to serve as a resting place for the whole family and her friends. Therefore, it is so important that the design of the room, decor items create a comfortable, cozy atmosphere.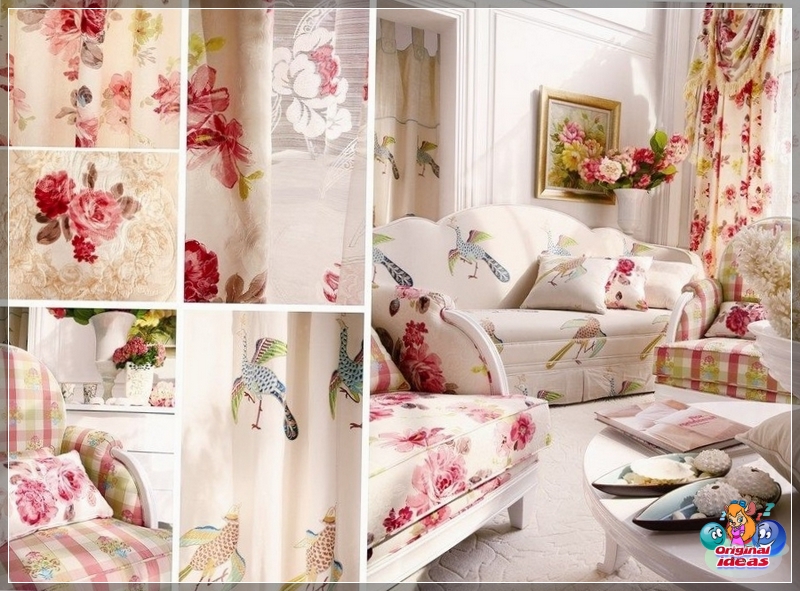 Living room shabby chic can be decorated:
framed photographs;
paintings;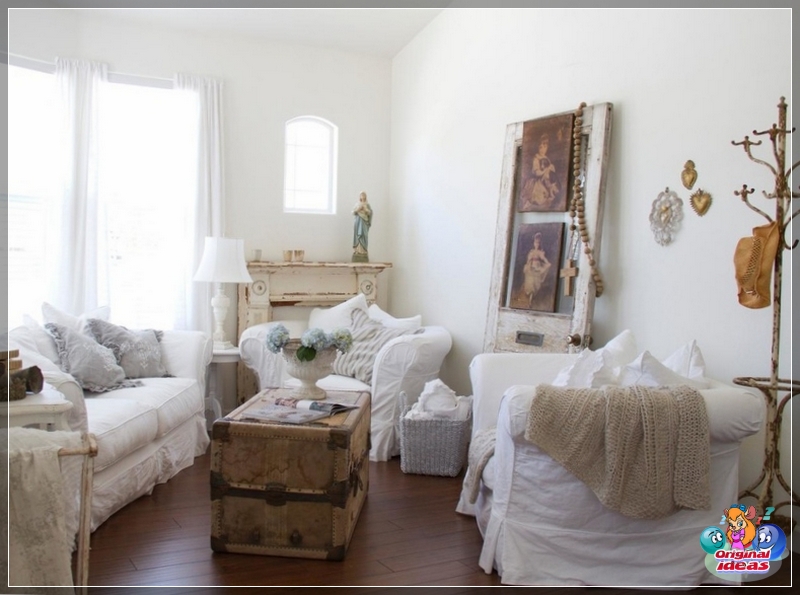 candlesticks;
various lamps;
vases;
shelves with decorative plates;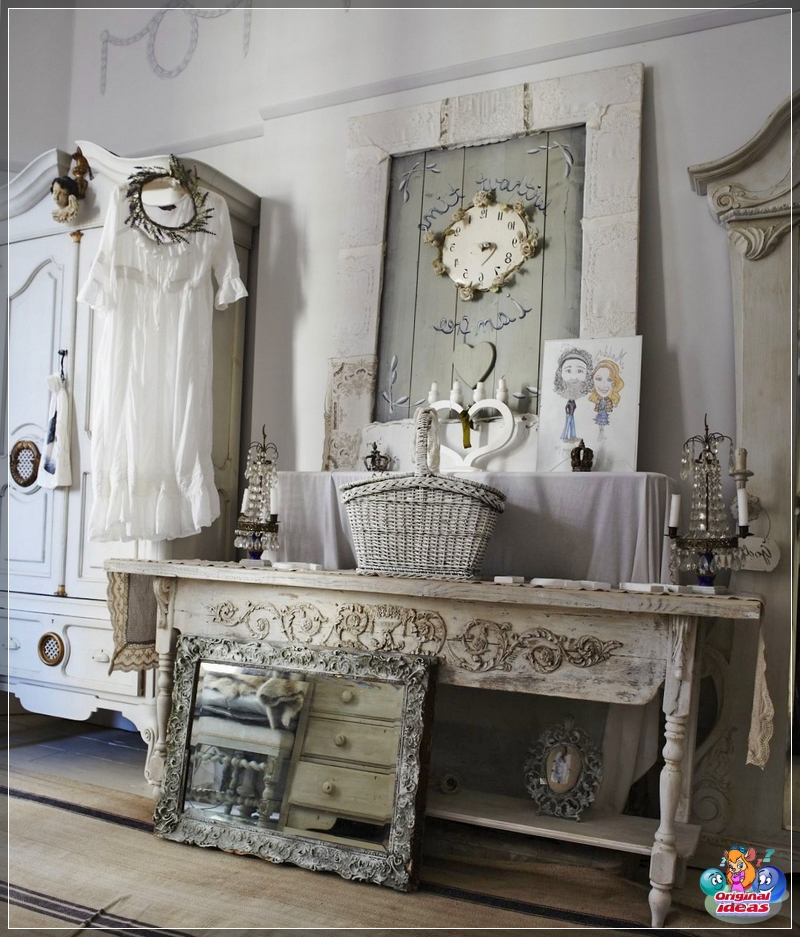 caskets;
forged products;
mirrors;
small figurines: gentlemen and ladies, cherubs;
wall panels;
textiles curtains, covers, curtains, bedspreads.
When decorating frames for photographs and paintings, mirrors, wall panels and, of course, furniture, needlework techniques are widely used: scrapbooking, decoupage, quilling and patchwork.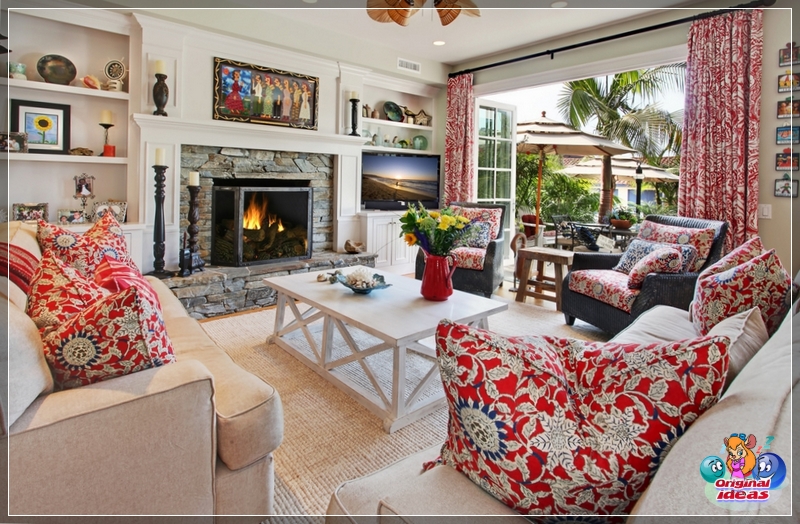 Advice! Very appropriate in the living room in the style of shabby chic fireplace.
If it is not possible to install a real fireplace, it can be replaced with a false fireplace. It will not be superfluous to include flowers and even trees in tubs in the interior. An interesting solution would be an antique telephone or grandfather clock.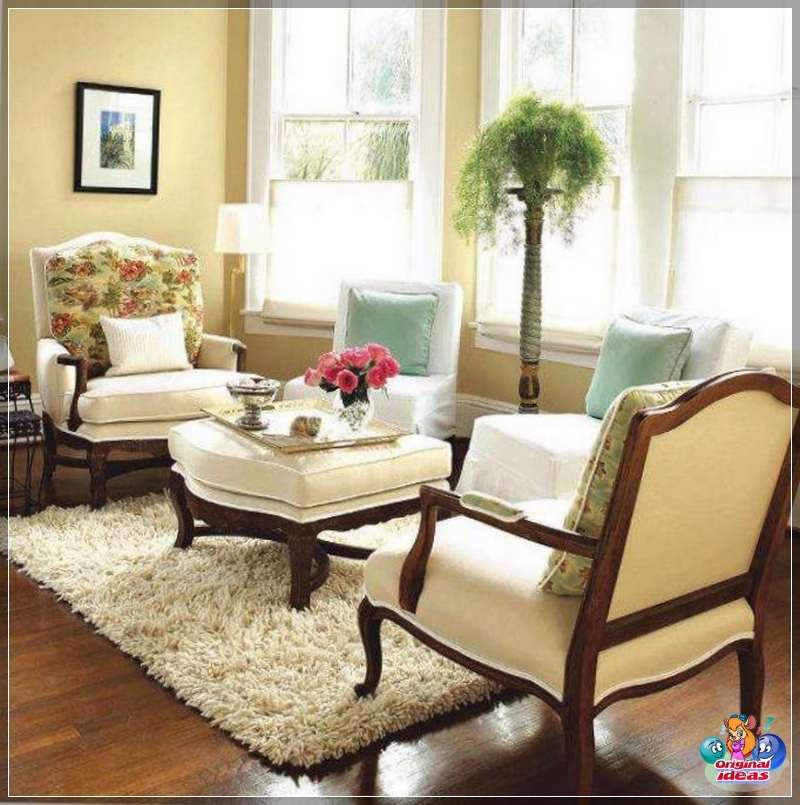 Forged elements look original in the shabby living room:
flower beds;
magazine racks;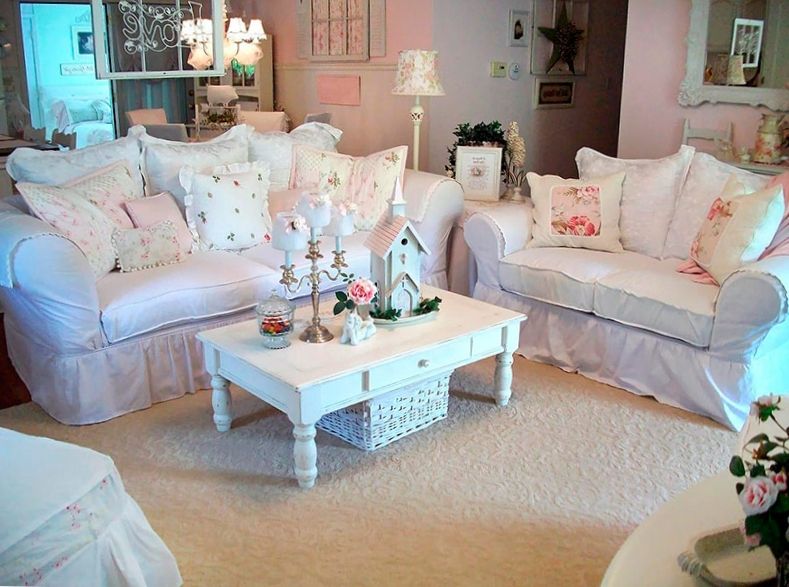 decorative birdcages;
details of furniture decoration;
candlesticks.
Living room textiles can be varied; much determine the size of the room, its shape. Textile products are not only tablecloths, bedspreads, curtains, napkins, sofa cushions, textiles are also used when decorating floor lamps and lampshades.
When choosing textiles, as well as when choosing furniture, preference should be given to natural materials. This could be:
linen;
chintz;
sackcloth;
wool;
cotton.
Fabrics are often decorated with lace, frills, ruffles, scallops and various embroidery. Among the most popular drawings applied both to textiles and to other interior and decor items:
roses;
cornflowers;
violets;
field bouquets;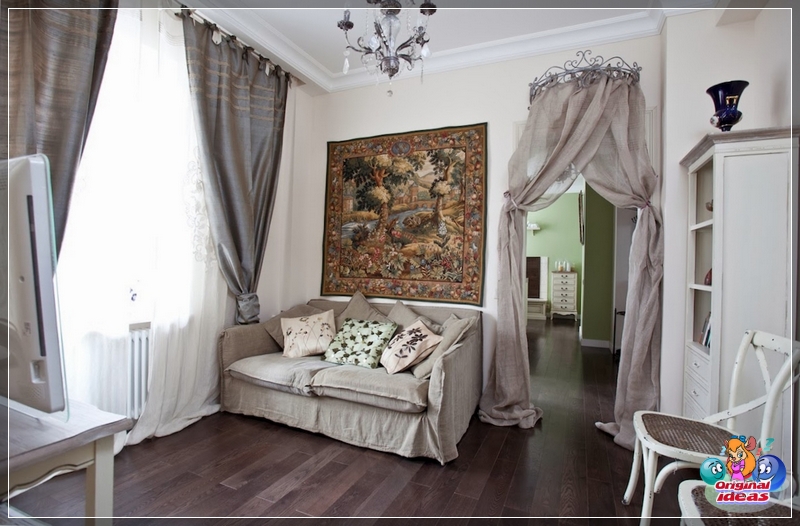 cupids;
hearts;
willow branches;
birds.
For aging furniture and other interior and decor items, the "crackle" technique is widely used, special compounds that make the paint crack beautifully. With the help of sandpaper and other influences, the integrity of the thing is violated, the effect of its "scuffing" is created, which is one of the facets of this unusual style.