"Beauty is in simplicity," says popular wisdom. And the embodiment of such beauty can be a room in the style of minimalism, provided that you arm yourself with the appropriate knowledge.
Recently, minimalist trends in the interiors of apartments and country houses are becoming more and more obvious. The newly emerging "housing issue" is forcing many to save every square meter of modest living space. And minimalism makes it possible to kill two birds with one stone, helping to competently organize the living space and at the same time make it seem more spacious than it really is.
The interior in the style of minimalism is laconic forms, simplified color schemes and almost complete absence of decorative elements. There is a misconception that minimalism is something akin to asceticism; to understand that this is not so, it is enough to familiarize yourself with the high-tech stuffing of any interior designed in this style. In a broad sense, minimalism is a method of organizing living space that involves the use of only the necessary items.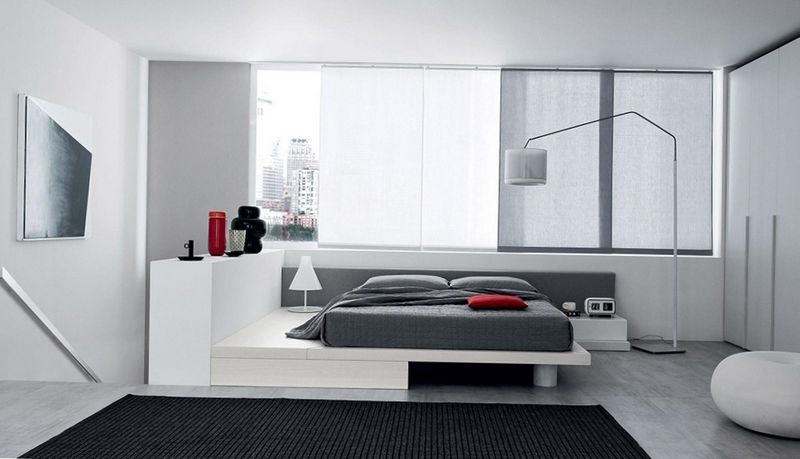 Of course, minimalist aesthetics are not capable of captivating everyone.
However, if your living space is desperate for organization, if you need an excuse to throw out unnecessary things, finally, if you are just lucky to live in a house with stunning views, and you do not want to be set off by the catchy interior of your room. , - minimalism will be a real boon for you.
After reading this article, you will understand where the design of a room in the style of minimalism begins: photos of the best projects will inspire you, and accompanying recommendations will save you from possible mistakes.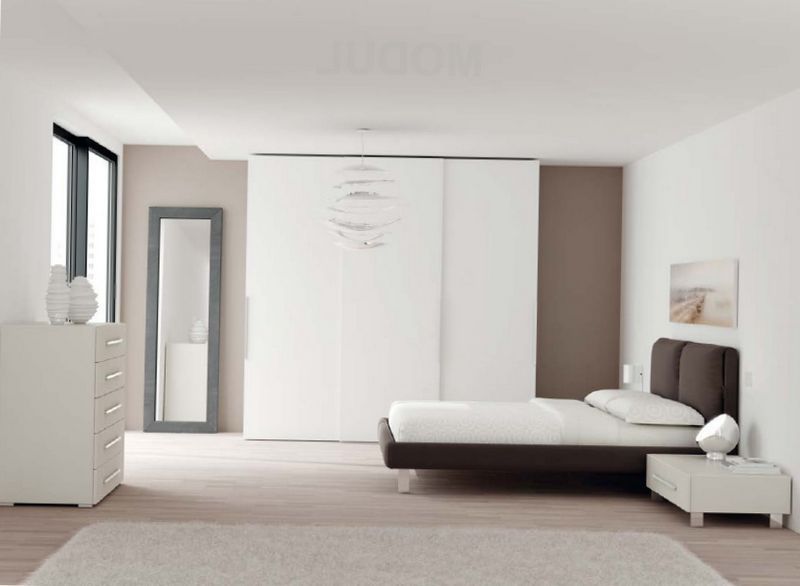 Optimizing space in minimalism
Before starting to decorate a room in a minimalist style, the available space should be optimized.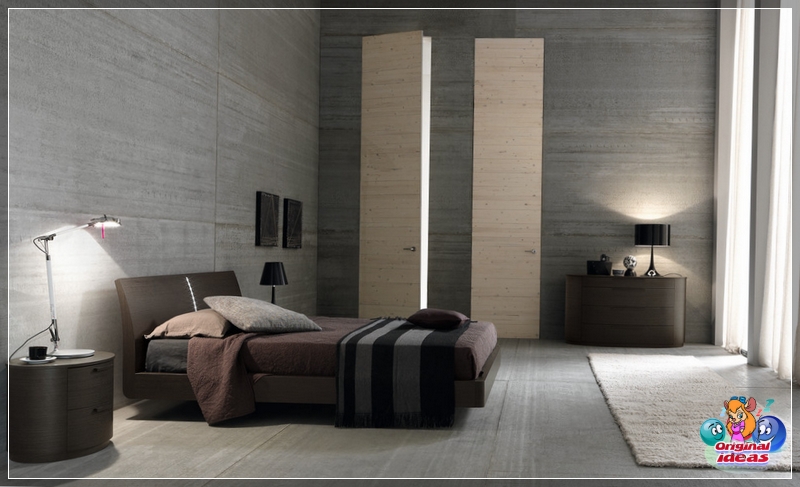 To create a minimalist aesthetic in a small room, it may be enough to arrange the furnishings in such a way that the space is used as efficiently as possible, and then work a little on the lighting.
If the room is large enough, it makes sense to think about zoning.
There are at least 4 ways to do this.
If you are the lucky owner of a spacious apartment with high ceilings and panoramic windows, long curtains on the floor will look great in your room. If necessary, they can be tugged, thereby dividing the space into functional zones. Of course, the curtains should be straight and concise in design. It is better to choose them to match the color of the furniture.
In a room with standard-height ceilings, sliding frosted glass panels or folding wooden partitions like screens can serve to divide the space.
If the issue of privacy is not too relevant for you, zoning can be done by using different color schemes. Of course, you should not choose sharply contrasting colors. So, the interior of the working area can be predominantly white (for example, a contrast between white walls and a floor covered with parquet or a laminate of warm wood tones), while shades of light gray will prevail in the recreation area.
Finally, you can designate functional areas by simply arranging them at different levels. The most common pattern is when the rest area is raised by about 20 cm in relation to the work area; a kind of podium is being built on which the bed and wardrobe are placed.
Advice! The cavity under the podium can be used to store things: rational use of space is the basis of the foundations of minimalism.
Room decoration in the style of minimalism
Minimalism is more flexible than many other interior styles when it comes to decoration, which plays an important role in the design of a room.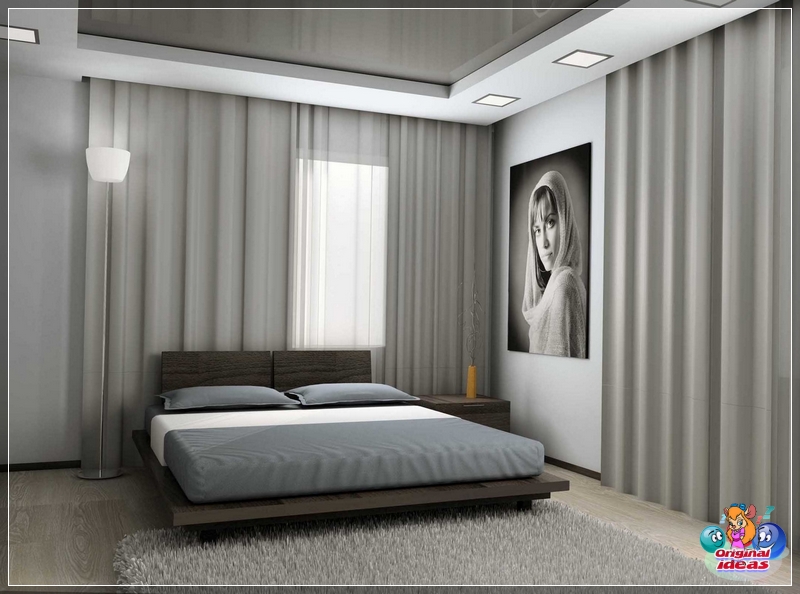 The only principle that is not recommended to deviate from is naturalness: there should be as little materials of artificial origin in the decoration as possible.
Floors. In the interior, claiming to belong to the style of minimalism, the floors are most often finished with wood or, in extreme cases, with a material that imitates natural wood. Parquet is best suited (but only ordinary, not decorative - the use of any patterns in minimalism is unacceptable), with a limited budget, it can be replaced with laminate. Moreover, the color of the material does not play a big role: both very light and very dark tones are acceptable. The main thing is the distinguishable texture of natural wood (or imitating it). Less common floor finishes are plain linoleum, carpet and porcelain stoneware.
Ceilings. Regarding the decoration of ceilings in minimalism, there are no strict restrictions. The most widespread are suspended and tension structures; gypsum ceilings are less common. If the ceiling is even, it will be enough just to plaster it.
Walls. For wall decoration, which, in a minimalistic interior, should be made monochromatic if possible, decorative plaster or ordinary paint would be the most suitable option. Less often, the walls are sheathed with cork panels or plywood sheets (the latter are then also painted). Wallpaper is undesirable; exception - paintable wallpaper. The use of liquid wallpaper is acceptable. You can find examples of minimalistic interiors, where one wall or part of it is painted in a color different from the prevailing one in the interior. Thus, you can visually designate, for example, the work area, but for this it is advisable to choose a color that will tune in to intense activity.
Window. This part of the interior is traditionally given special attention in minimalism. It is impossible to imagine a minimalistic interior, devoid of daylight, therefore, ideally, the windows should be the entire wall - from floor to ceiling. If window openings in your apartment are of standard sizes and there is no way to expand their possibilities, at least try to choose frames without bindings.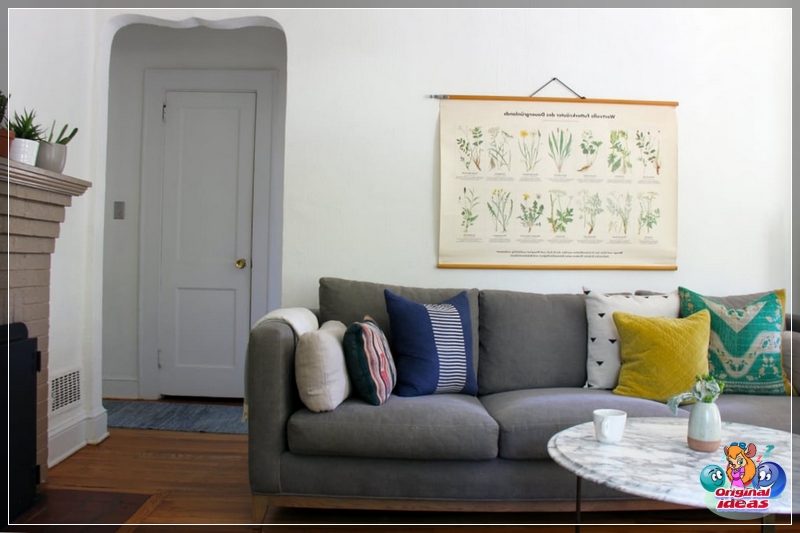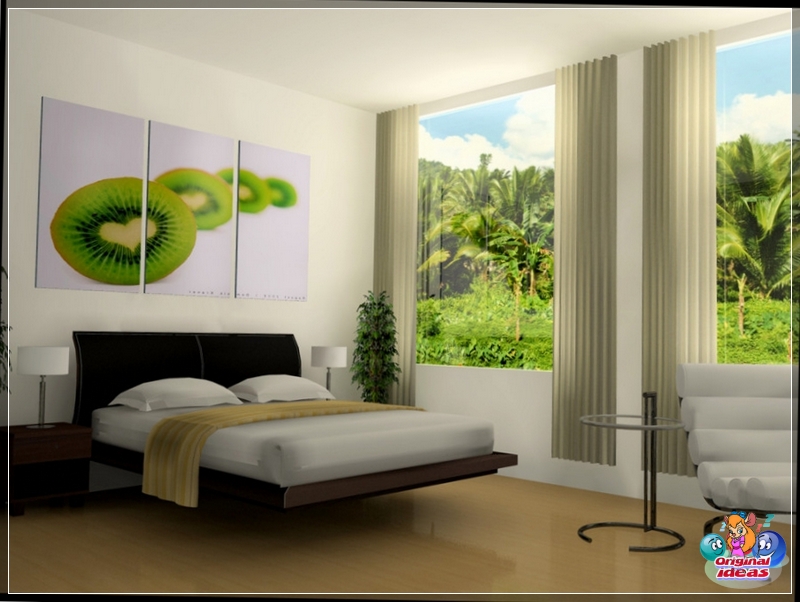 The color palette of the interior of the room in the style of minimalism
Not so long ago, it was generally accepted that a minimalist interior should certainly be monochrome, and therefore boring and sterile.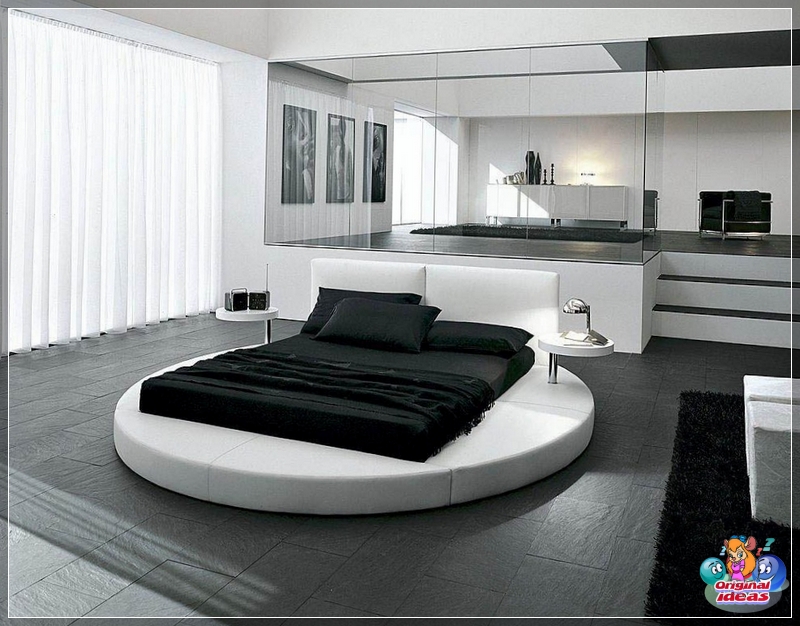 However, time does not stand still - minimalism has evolved, the scope of the style has expanded. However, in order to stay within this framework, it is necessary to follow a number of recommendations.
Simplify your color scheme. If you are used to a colorful environment, be mentally prepared for the fact that the number of primary colors will have to be reduced to a minimum - only in this way the interior will turn out to be calm and orderly. As a rule, two neutral colors are chosen (one for the floor, the other for walls and furniture) and one contrasting color that will be used in accents. Often, in a minimalist interior, you can see only two colors at all: the main and accent. Although furniture is usually a couple of shades darker than the floor and walls.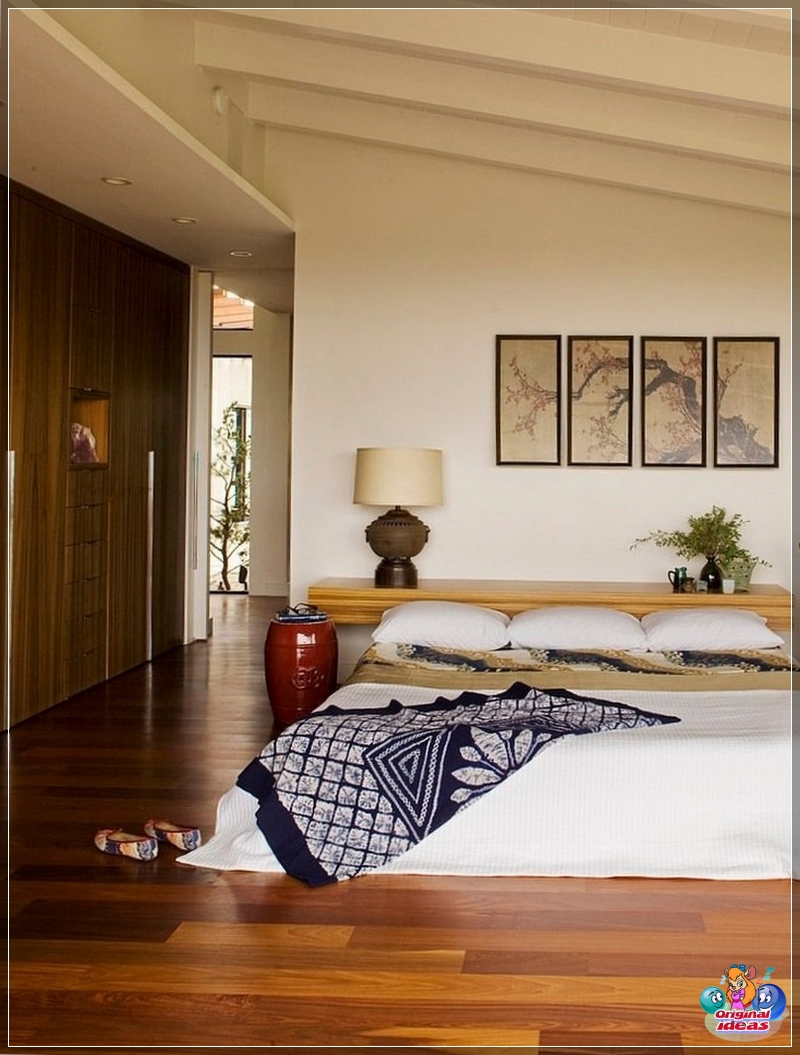 Prefer neutral and natural colors. In the interior, tending towards minimalism, it is customary to use any warm natural color as the main one - it can be white, beige, light gray, pistachio, cream, lemon. Combined with woody floor tones and accents in tones of dark gray or black, these colors create an unobtrusive aesthetic.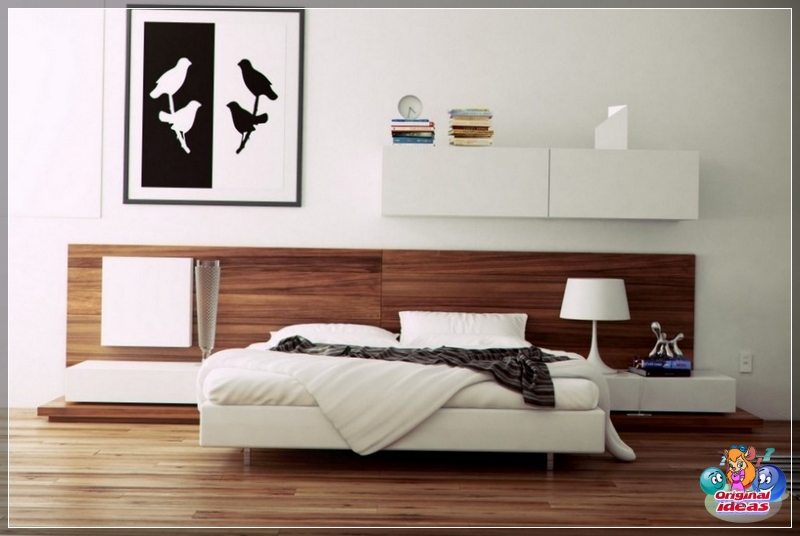 Add variety with textures, not colors. An extremely simple color scheme can make an interior flat and lifeless. You can give it spatial depth by experimenting with textures: use pillows on the sofa made of a material other than the upholstery material, cover the floor with a carpet with a simple geometric pattern - the neighborhood of materials of different textures perfectly enlivens any interior.
Interior design of a room in the style of minimalism
When designing an interior in a minimalist style, the main goal is to create a space that is equally comfortable and functional.
The interior should contain only the necessary items - in other words, everything that is in the room should be used by its owner, and used for its intended purpose.
Thus, even in the interior of a small room, minimalism allows you to leave enough free space, and at the same time the whole room remains comfortable for living.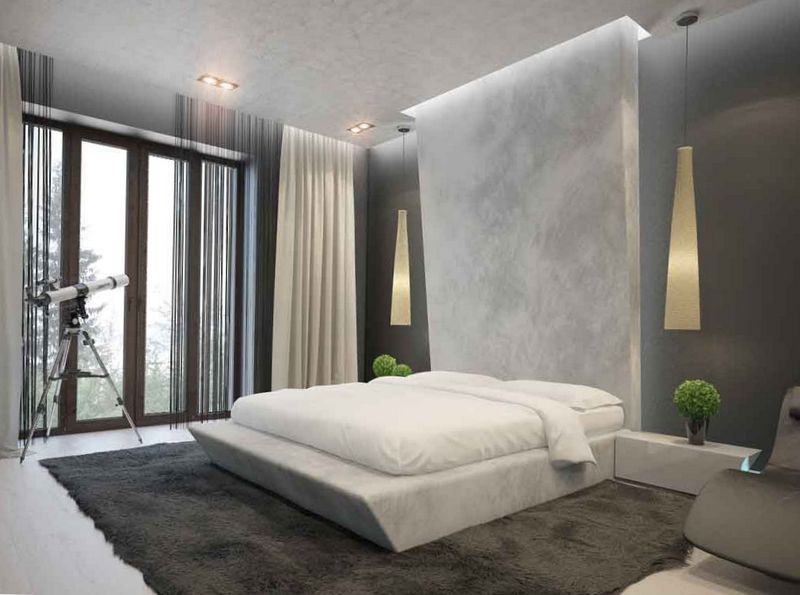 But this will be so, if everything is done correctly, in accordance with the following recommendations.
Give preference to transforming furniture. Depending on the purpose of the room and the interests of its owner, it can be a multimedia center that hides a folding bed in its depths, or a wardrobe, which, if necessary, is transformed into a semblance of a study. When decorating a room for a teenager in a minimalist style, pay attention to the multifunctional walls designed especially for teenagers. Transforming furniture will be relevant not only in a small room - minimalism generally suggests that objects that are not used at a particular time should disappear from the field of view.
Upholstered furniture should have a geometric design. Choose hard, squat sofas and armchairs, whose clean, straight lines emphasize the minimalist aesthetics of the interior. Furniture should be chosen to match the walls or slightly darker. Variants with a geometric pattern are acceptable, but in no case are colorful. In a monochrome interior, graphic colors look advantageous (usually these are vertical or horizontal stripes). Of course, not all furniture should have such a flashy color - you can limit yourself to a couple of armchairs that will play the role of accentuating elements.
Choose recessed lighting. In minimalism, it is unacceptable to use suspended lighting structures with an elaborate design and many shades. Prefer ordinary halogen lamps to them, which, by the way, can be built not only into the suspended ceiling, but also into walls, furniture and even the floor - do not forget that there should be a lot of light in a minimalist interior. Additionally, you can use matching floor or table lamps.
Advice! For the most efficient use of space, try replacing familiar furnishings with smaller ones.
Room decor in the style of minimalism
The attitude to all sorts of useless decorative trifles among dedicated minimalists is quite radical: all kinds of bizarre vases, artificial flowers, figurines, plastic trinkets and other objects cluttering the space should be removed from the interior once and for all, since minimalism has something to offer in return.
Textile. If the room has upholstered furniture, you can decorate it with pillows in a contrasting color. Carpets and bedspreads should be monochromatic. However, if you really want to, you can buy a thing with a print in the typographic style. Curtains and curtains (unless they are used for zoning) it is better to prefer blinds.
Photos and graphics. The chosen style of the interior should be emphasized not only by objects that occupy horizontal surfaces. Black and white posters with original slogans or minimalistic calendars will look great on the walls. Black and white photographs in simple rectangular frames, grouped in a chaotic manner above a desk or sofa, can become a kind of "focal point" in the interior.
Shape geometry and straight lines. Use accessories that are dominated by combinations of various geometric shapes. Their straight lines should form the basis for the design of any element in a minimalist interior - from lighting fixtures and household appliances to furniture and accessories.
Houseplants. Although it is generally accepted that minimalism does not tolerate organic forms, if the room is large enough, it will not hurt to bring a little greenery into its interior. The only condition is that the plant must be discreet. A small tree in a pot will look great in the corner by the window.