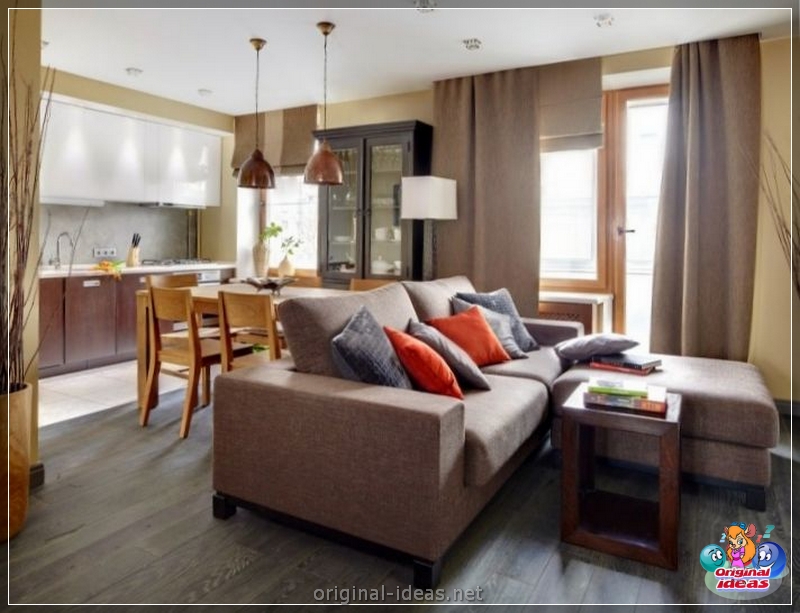 Beautiful layout of a one -room apartment: ideas for modern decoration and options for decorating an apartment (135 photos and videos)
When purchasing a single-room apartment of standard layout, it doesn't matter in the old or new fund, you get 30-40-50 squares with the hallway, bathroom and toilet (often combined), kitchen and one relatively spacious room.
Often in one -room apartments there are niches or pantries, and a balcony or loggia is also possible. It should be understood that in a one -room apartment, most likely there will be no free walls, and it will simply not be possible to arrange a picture gallery from a single room.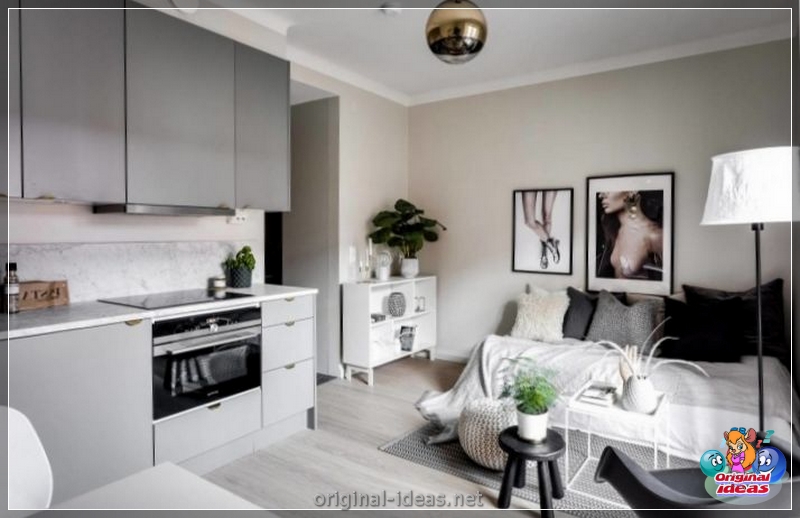 One -room options
The layout of a modern apartment is one -room apartments - not the most enviable housing, but if one or two people settle here, then with a competent layout and design of the premises there will be enough place.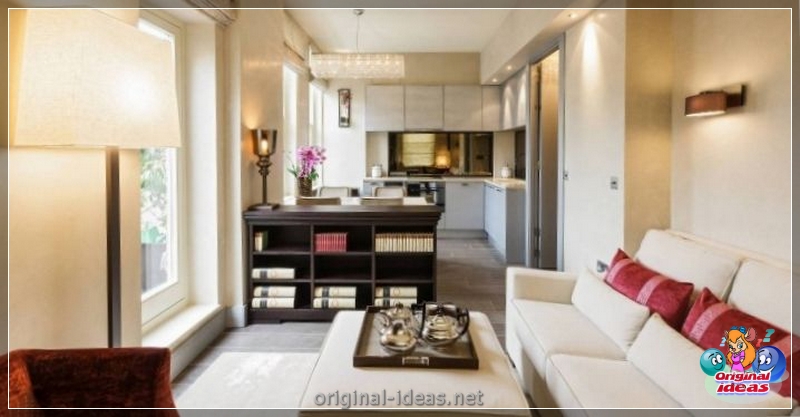 In general, when we are talking about the design of the interior of small apartments, here we need to make maximum efforts, all skill and ingenuity in order to use literally every corner of the apartment.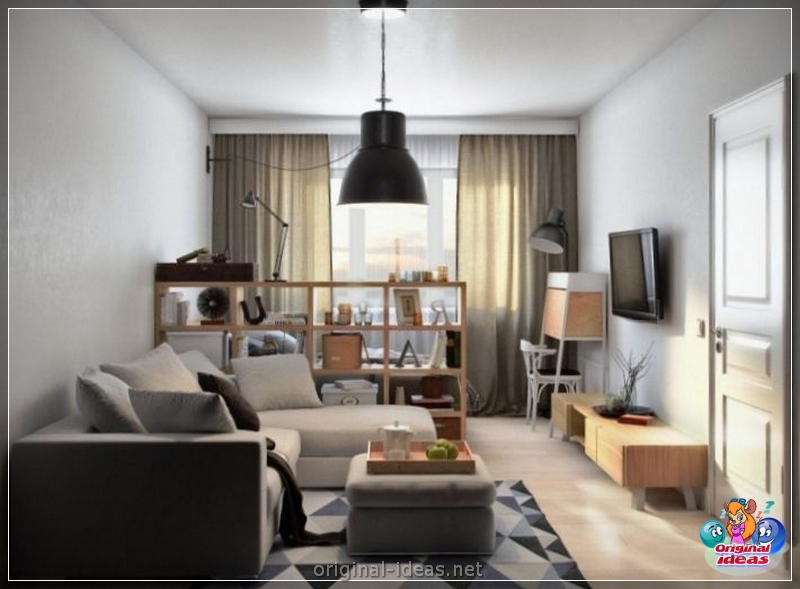 As they say: measure seven times, cut one. This is just about creating a layout of one -room apartments. Since repairs are far from an annual event, it is necessary to provide the maximum number of nuances at the design stage.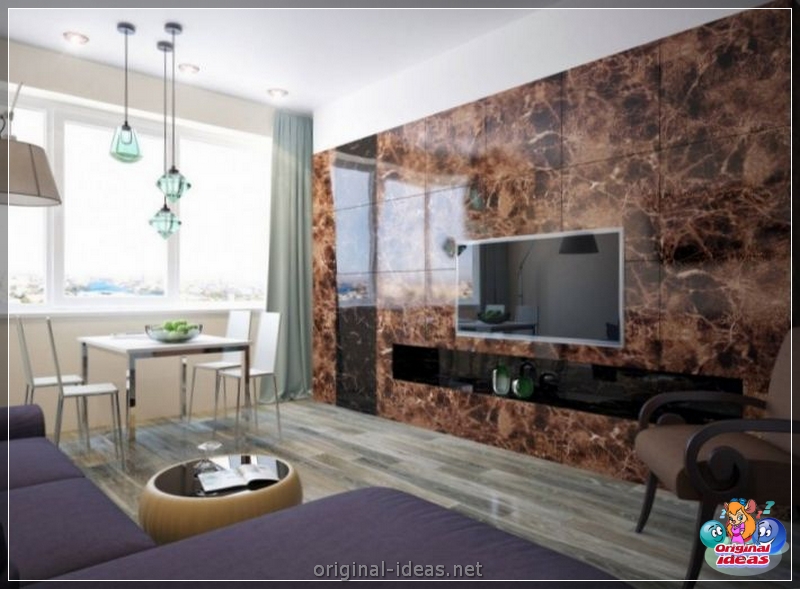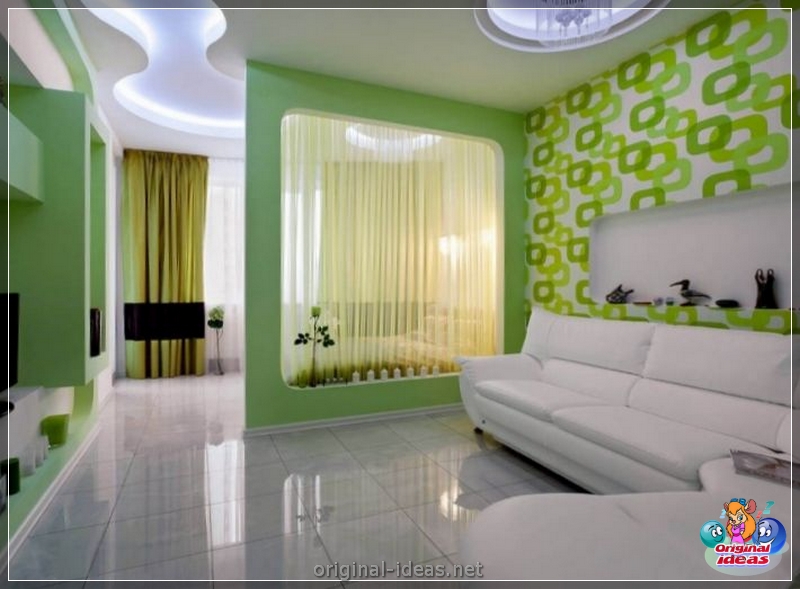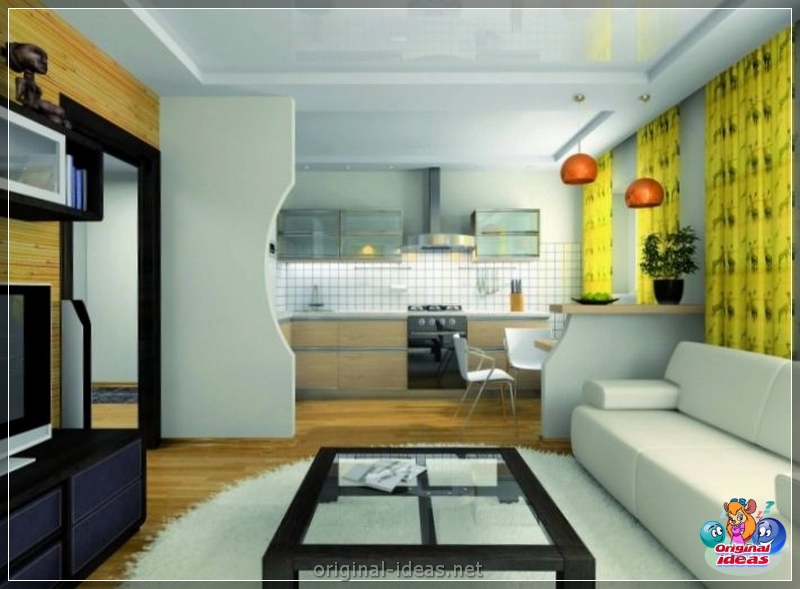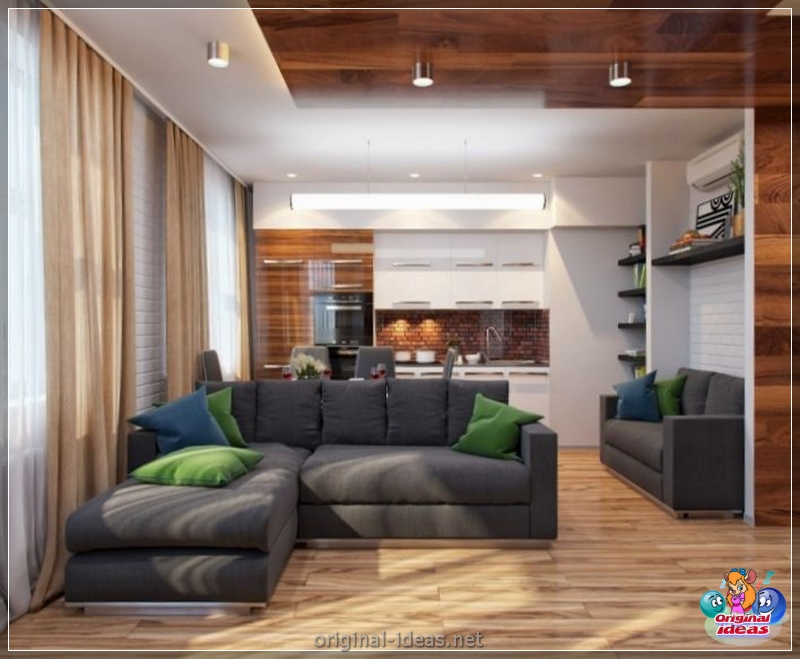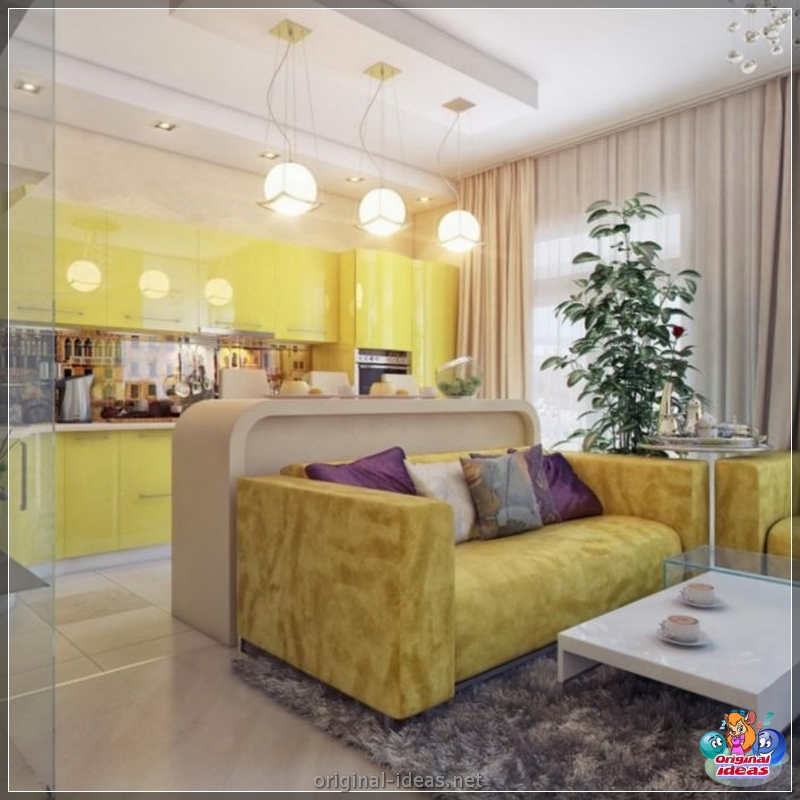 Layout of a one -room apartment in a new building
If you are going to buy an apartment in a new building, albeit one -room, you probably know about the possibility of almost every developer to order the desired arrangement of internal partitions in the apartment.
Of course, this is possible only if the apartment is purchased at the construction stage. So, having discussed the desired layout with the designer and approved it with the developer, you get an apartment that fully meets your expectations. Someone needs a larger kitchen, someone bathroom, and someone can sacrifice the corridor in favor of the room-all this is possible.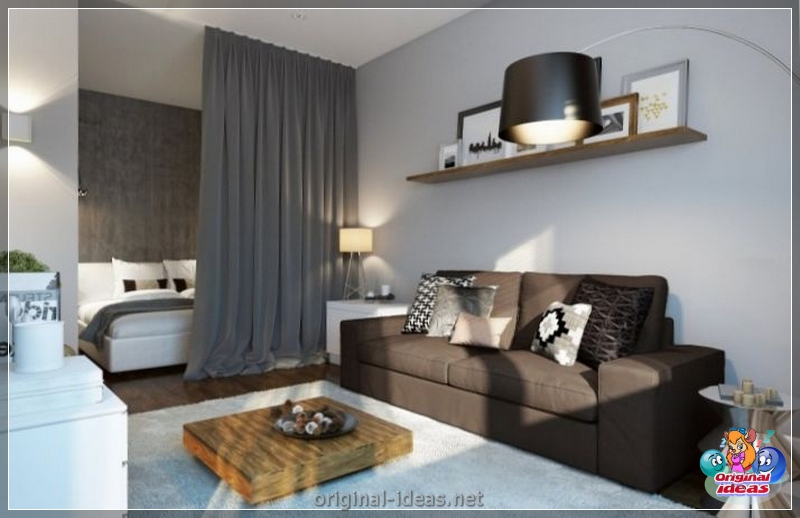 Therefore, such an advantage should not be neglected, and you must always keep in mind when the purchase of a new apartment in a new building loomes on the horizon.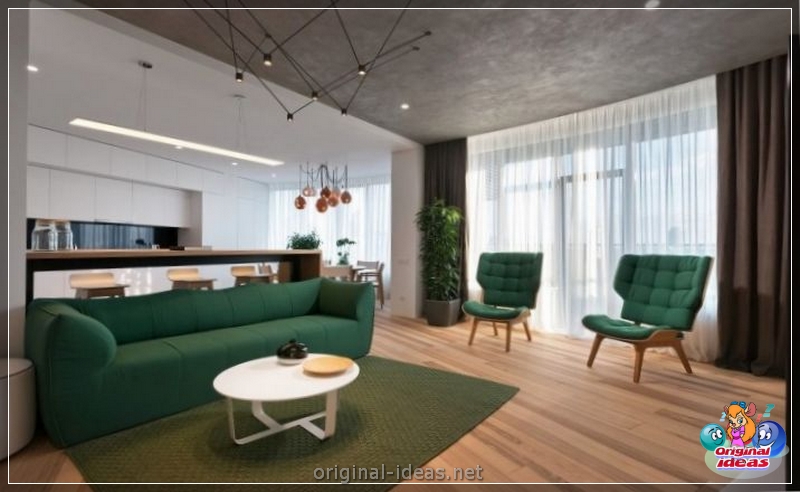 Standard planning apartment
If redevelopment is impossible, it is important to competently zone the space, use tricks for its visual expansion, use highly functional furniture.
In the apartments of the Old Fund - small apartments, bores, Czech - the kitchen can be very small, like a bathroom and a corridor, and a room of 16-18 squares even allows you to divide it with a partition, making separate bedrooms and living rooms.
If possible, part of the storage systems must be placed in the hallway in order to free the single room and not clutter it overly.
If there is a balcony, a pantry, a niche - all this must be used to the maximum, embedding storage systems even where at first glance it is impossible.
Improved layout of a one -room apartment
If you are the owner of a one -room apartment of improved layout, then you can say that you are lucky.
Such apartments usually have an area of ​​40 square meters or more, which allows you to equip housing with a high degree of comfort for one or two people.
AT ...Improvements... there may be a large wide hallway and the kitchen up to 10 squares, which, already, can already be said, half the success. And if the apartment has a convenient loggia of 6-8 meters, then you can jump to the ceiling, because here, if desired, it is possible to equip a second living room - a bedroom, an office or a workshop - that the soul wishes.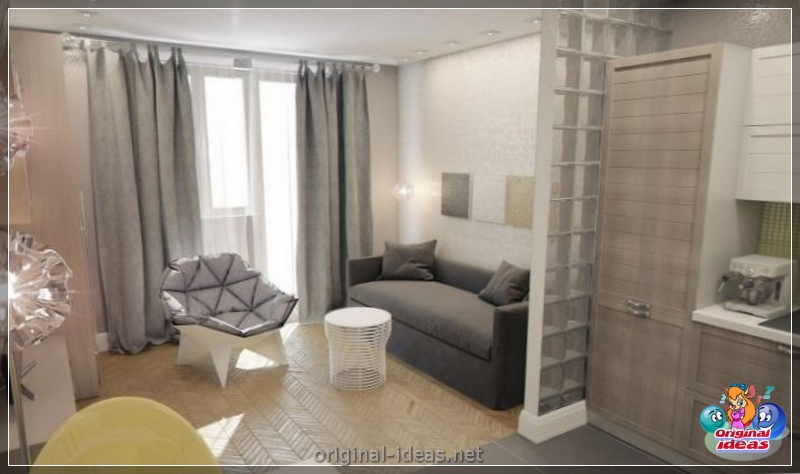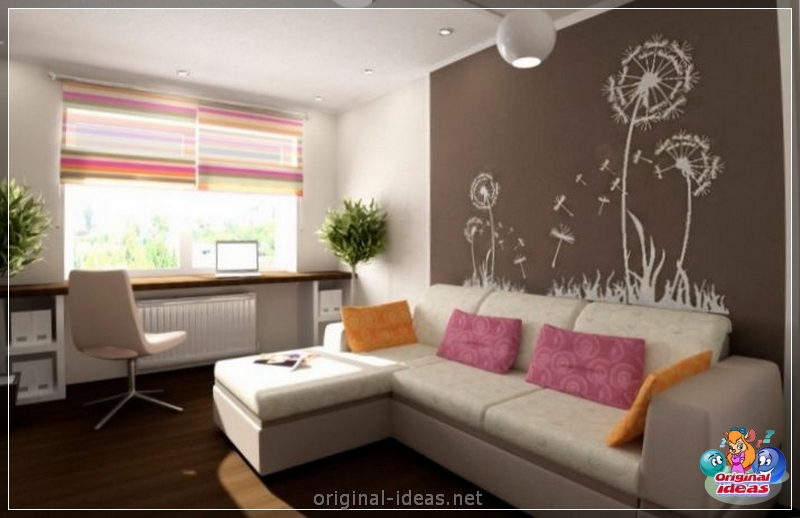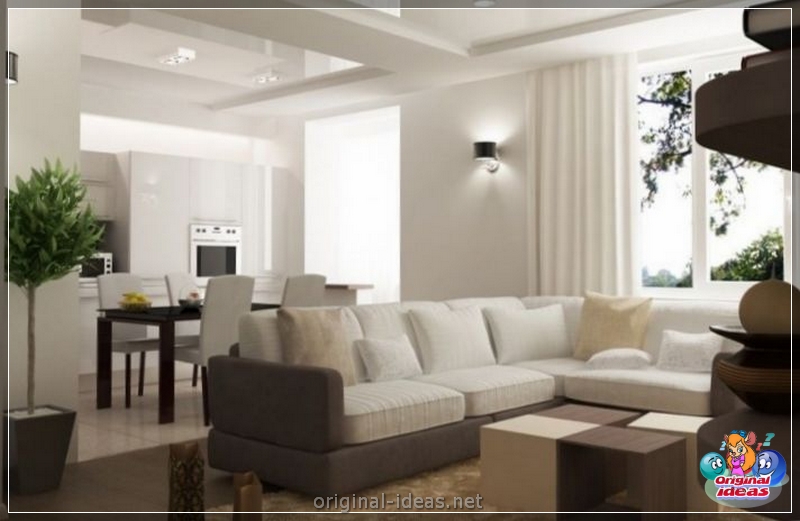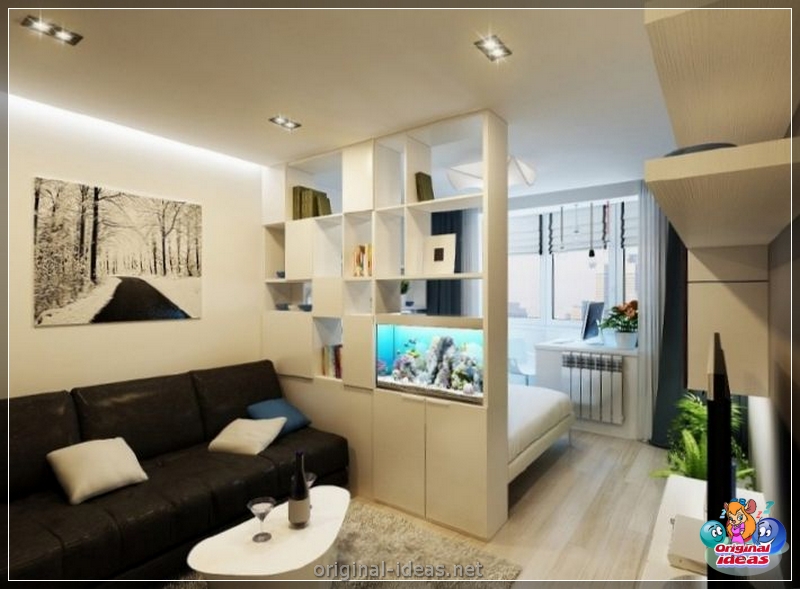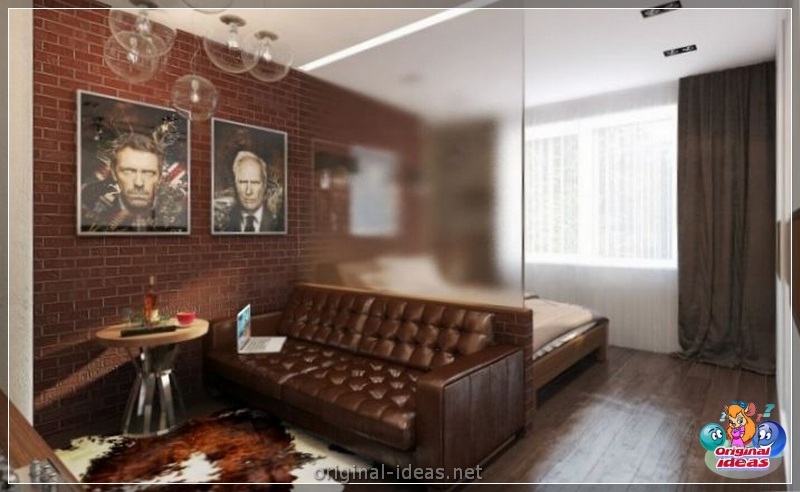 Layout options for one -room apartment
A good solution for a one-room apartment will be zoning of one room for 2-3 zones for their purpose. Of course, you can watch TV and sitting in a comfortable double bed, but what to do, for example, when guests decide to come to you?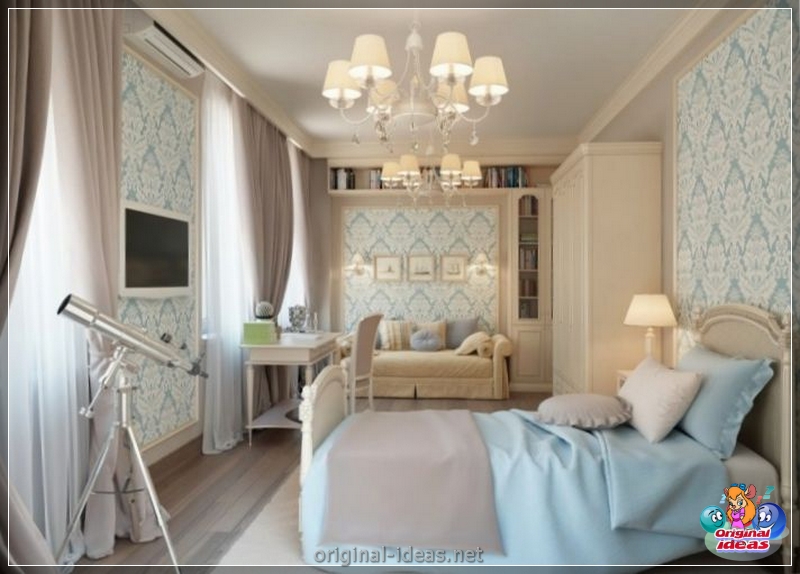 Still, the living room zone, even for a one -room apartment, is necessary. Yes, and to sit on the couch at a convenient table yourself is a good thing, reading or cup of coffee. If you decide to receive guests exclusively in the kitchen, then the room can be divided into a bedroom and office zone.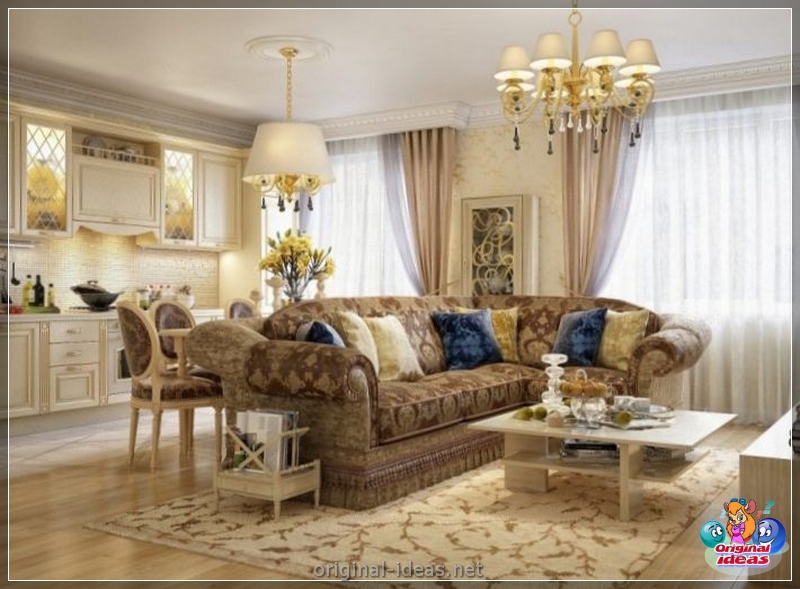 To do this, it is important to correctly equip a workplace with a table and a chair where you can sit with a laptop or work with papers. For a student, this zone is especially important, and you should not visually combine it with the bedroom zone, because this does not contribute to the working mood.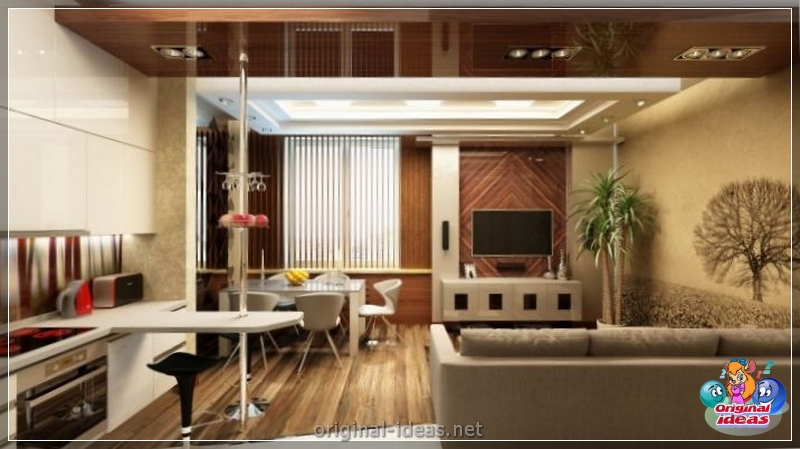 The possibility of redevelopment of a one -room apartment
Let's talk about the possibilities of redevelopment in a one -room apartment. Of course, they often exist, and you can demolish several wall-peregorers, and subsequently legitimize this redevelopment. But there are several important points here.
First of all, it is better to first receive all the necessary permits to demolish the walls of the walls to avoid problems in the future.
It happens that builders themselves do not know for sure which walls carrying and which are not, because you are heading straight to the architectural bureau.
Secondly, if the kitchen in your apartment is gasified, there can be no talk of any demolition between the kitchen and the room. According to the SNiPs, you will not be able to get permission for this, because the unification of the kitchen with a living room can be life -threatening, and a blind door must be present between them without fail.
Beautiful layout of the apartment yourself
To independently think about a successful layout of a one -room apartment, you need to be a little designer in the shower.
After all, in a small apartment, every square centimeter on the account, and failure decisions will be too striking and interfere with living a full -fledged comfortable life.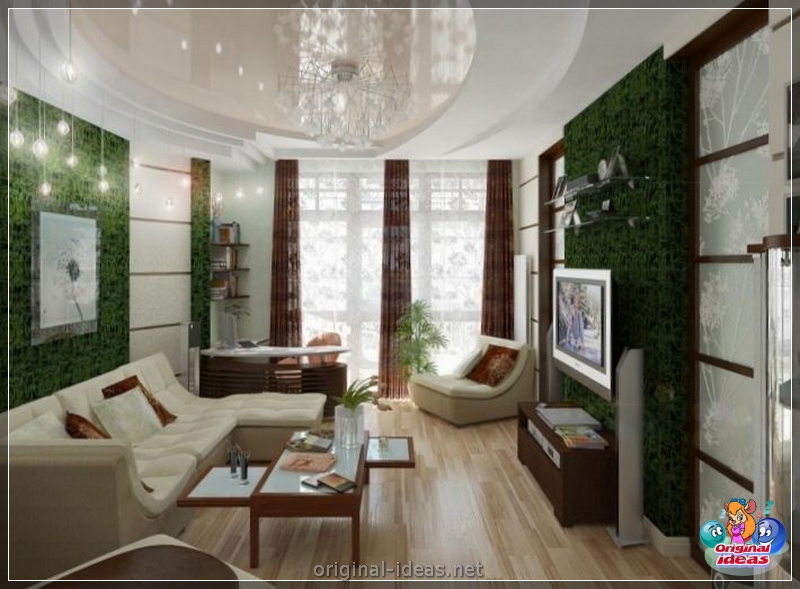 Therefore, before buying furniture, it is necessary to carefully study different photos of the layout of a one -room apartment, indicate the necessary zones in the apartment, think over the ways of zoning the space.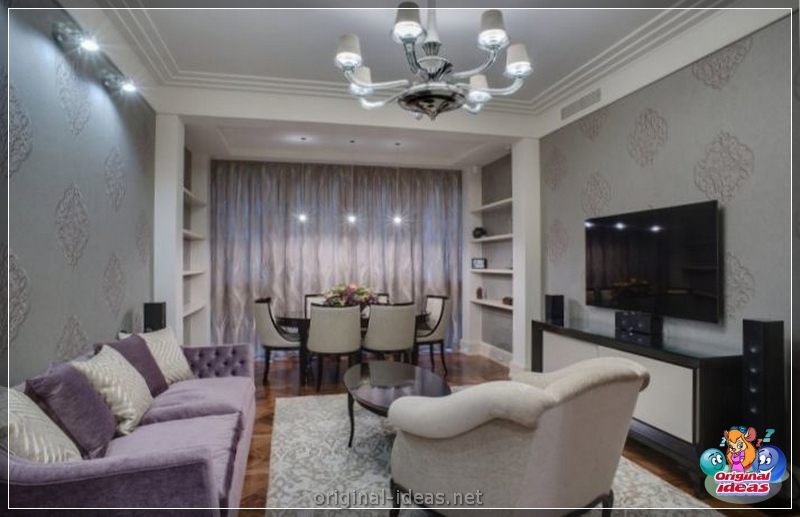 All this will help create an individual concept of your apartment, with your needs, inclinations and lifestyle.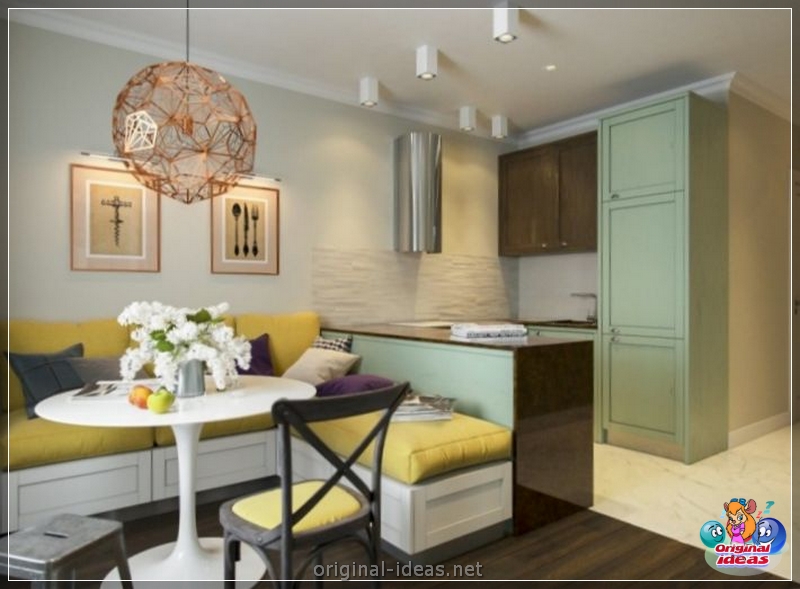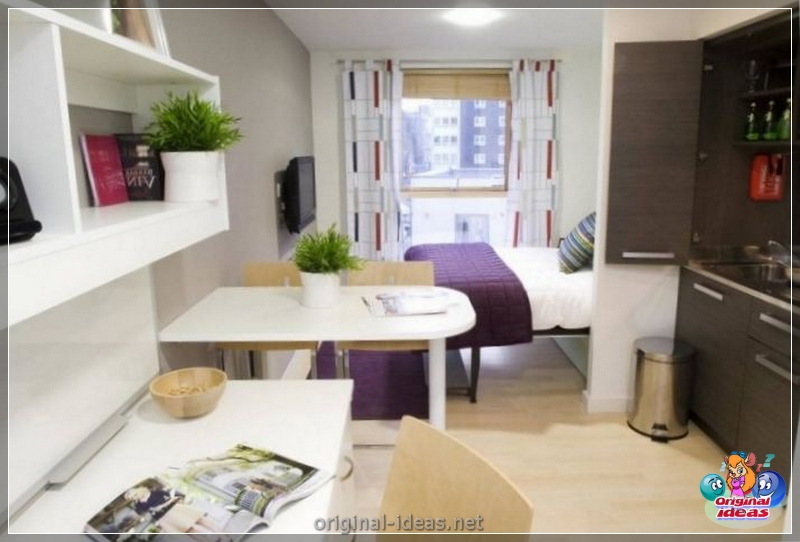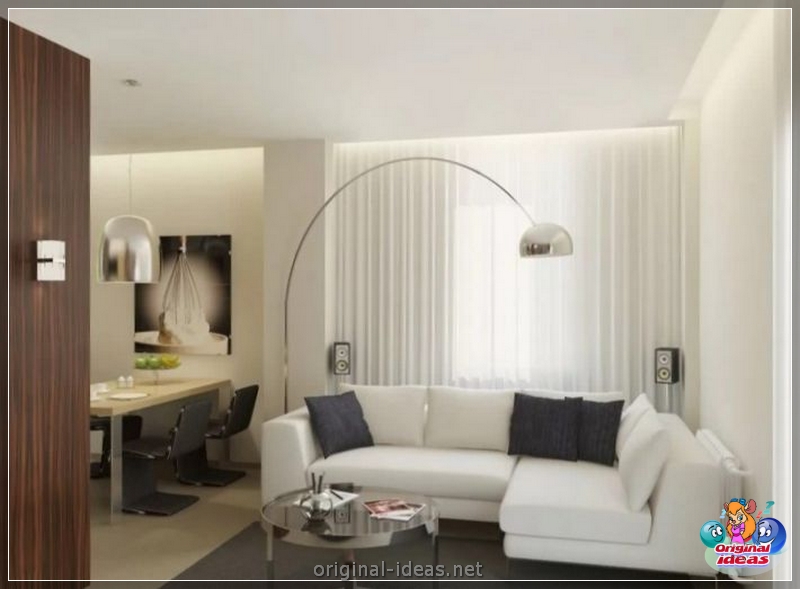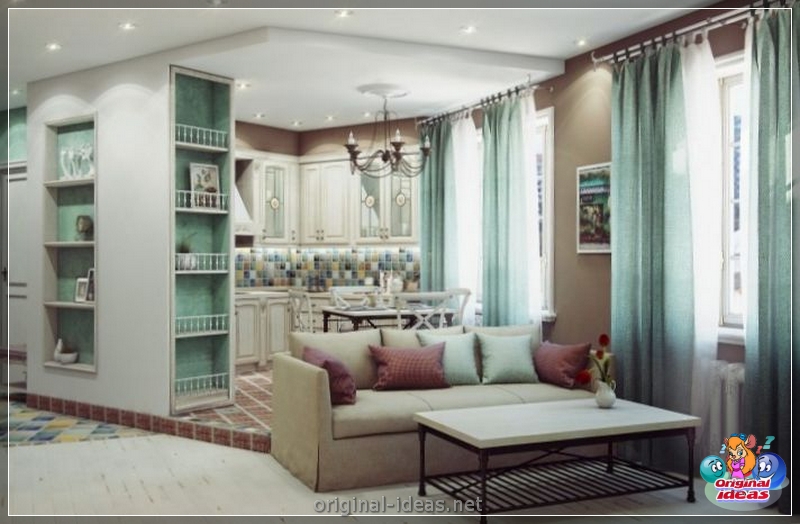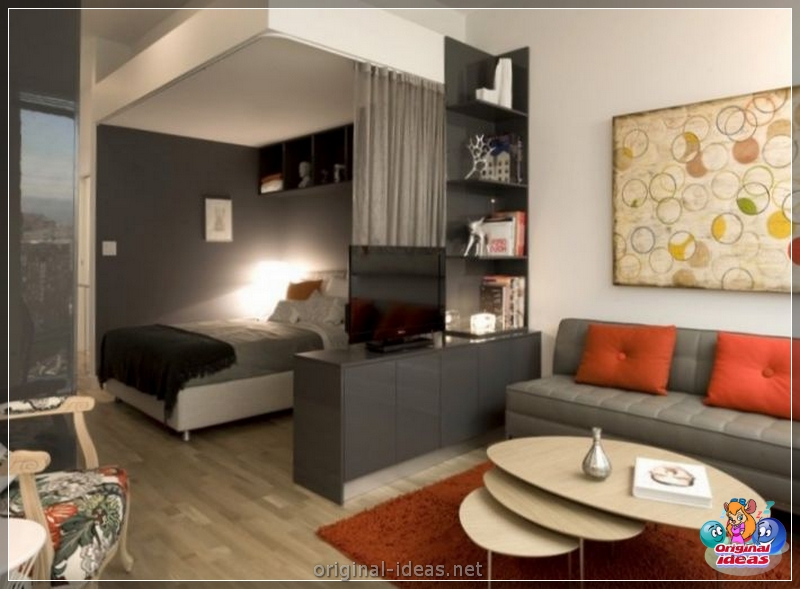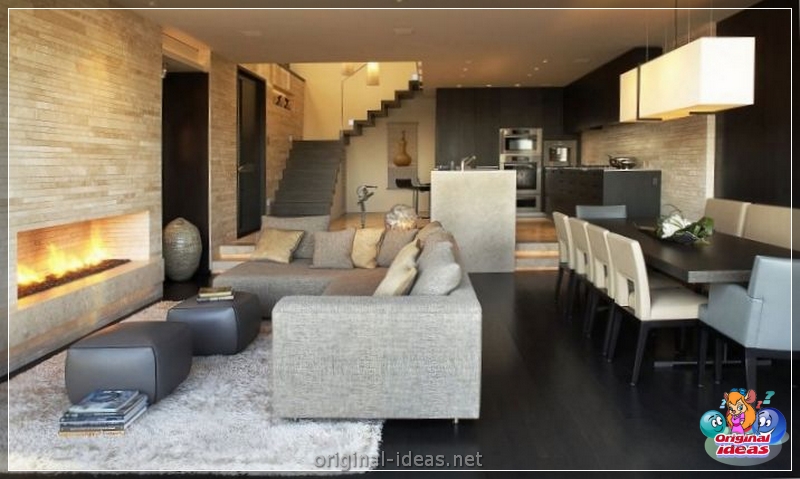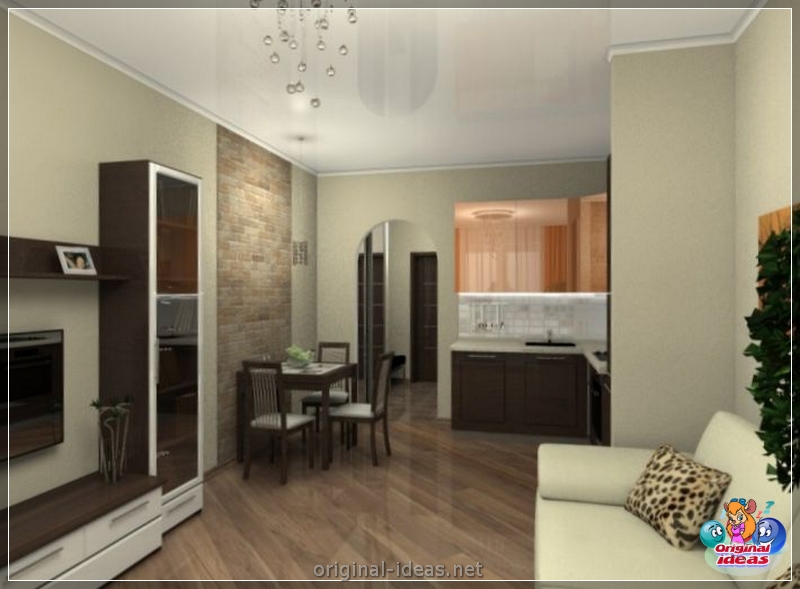 Photo of a beautiful layout of a one -room apartment