Small bedroom: top 100 photos of a beautiful, practical and functional design in a small bedroom
The smallest room is dedicated to the bedroom in many apartments. On the one hand, this decision is true, since the bedroom should be cozy and there should be a minimum of things in it - only the most necessary.
On the other hand, questions arise about the design of such a bedroom. Observing the rules and laws of color and shape, you can create a harmonious and convenient interior of a small bedroom.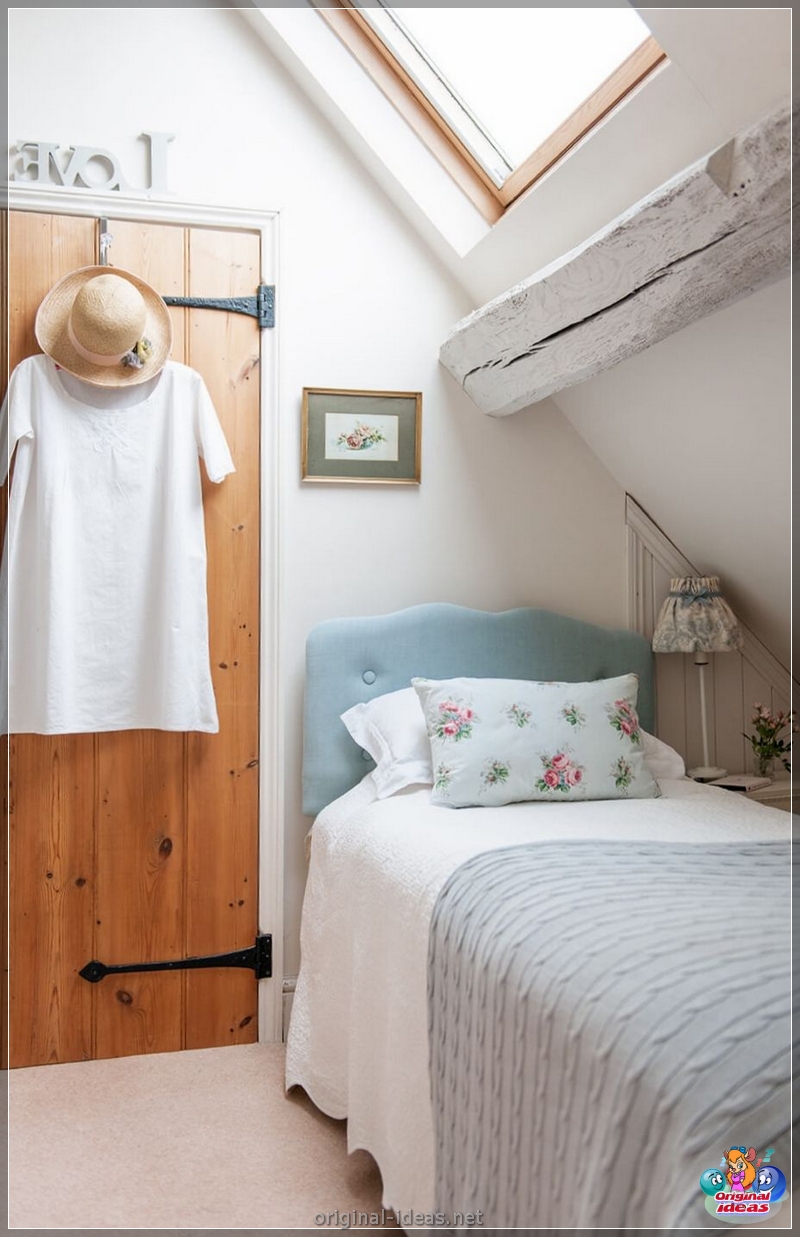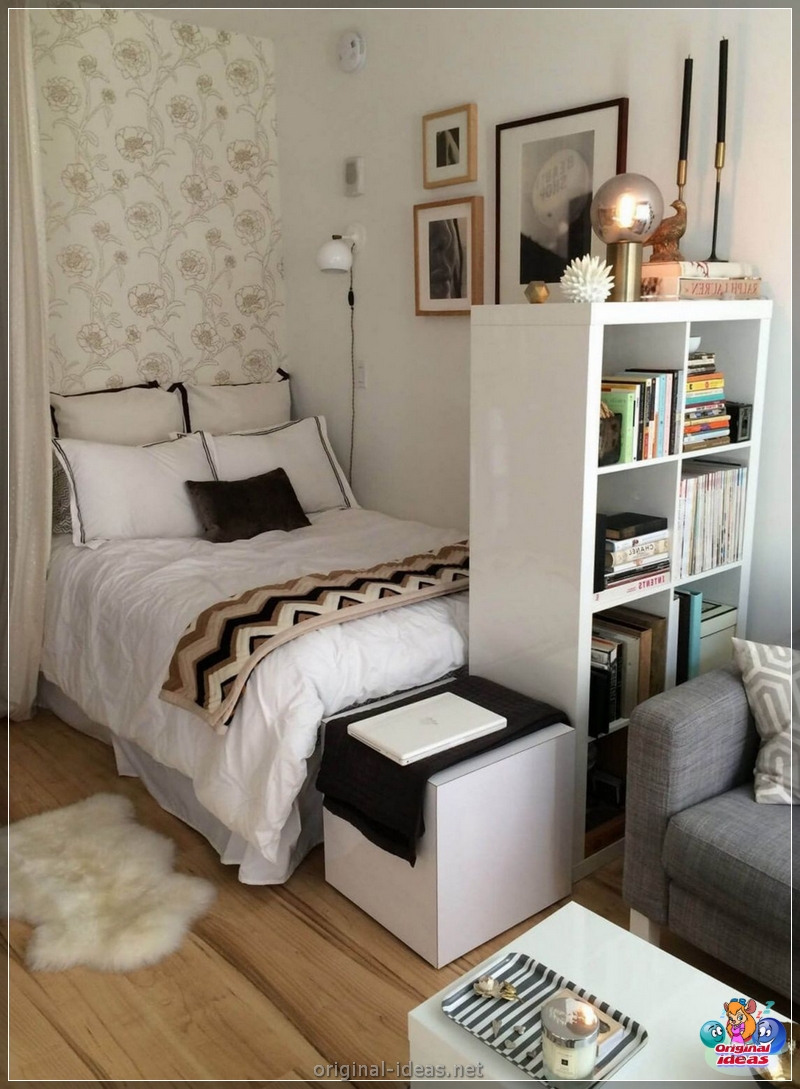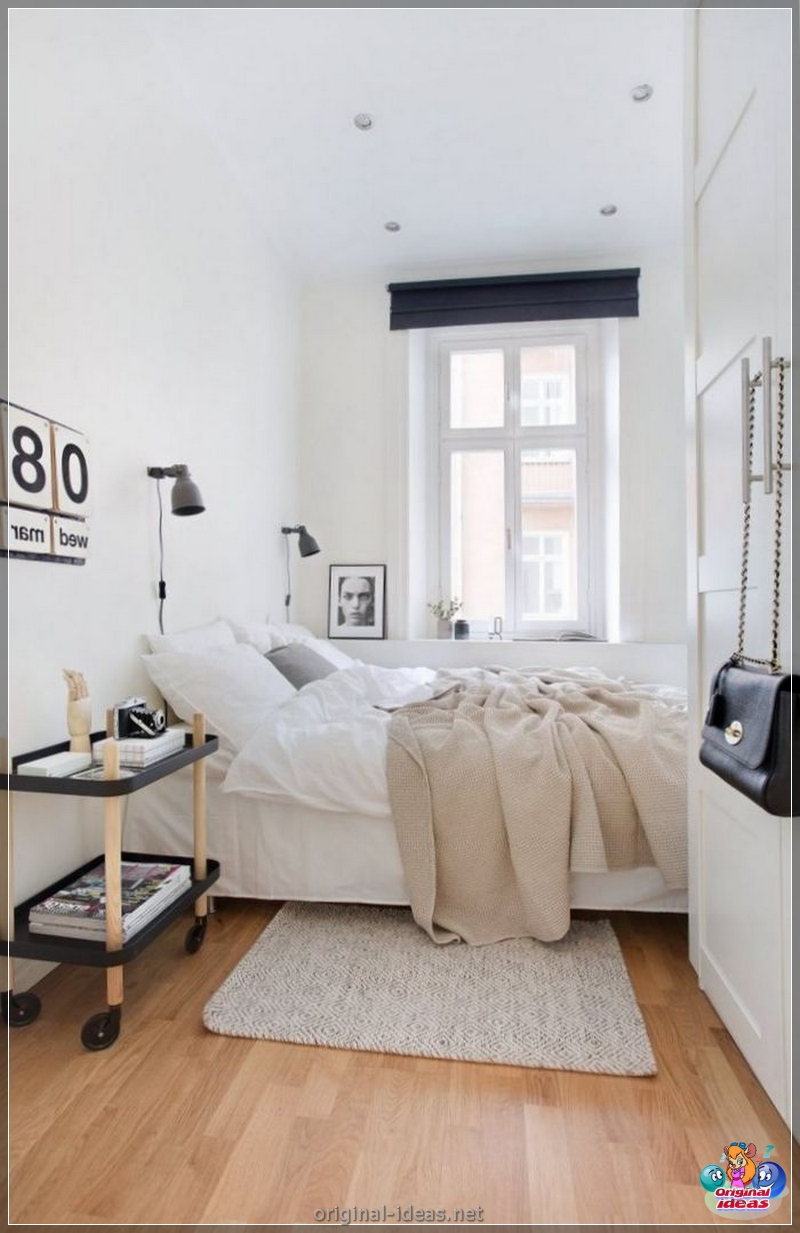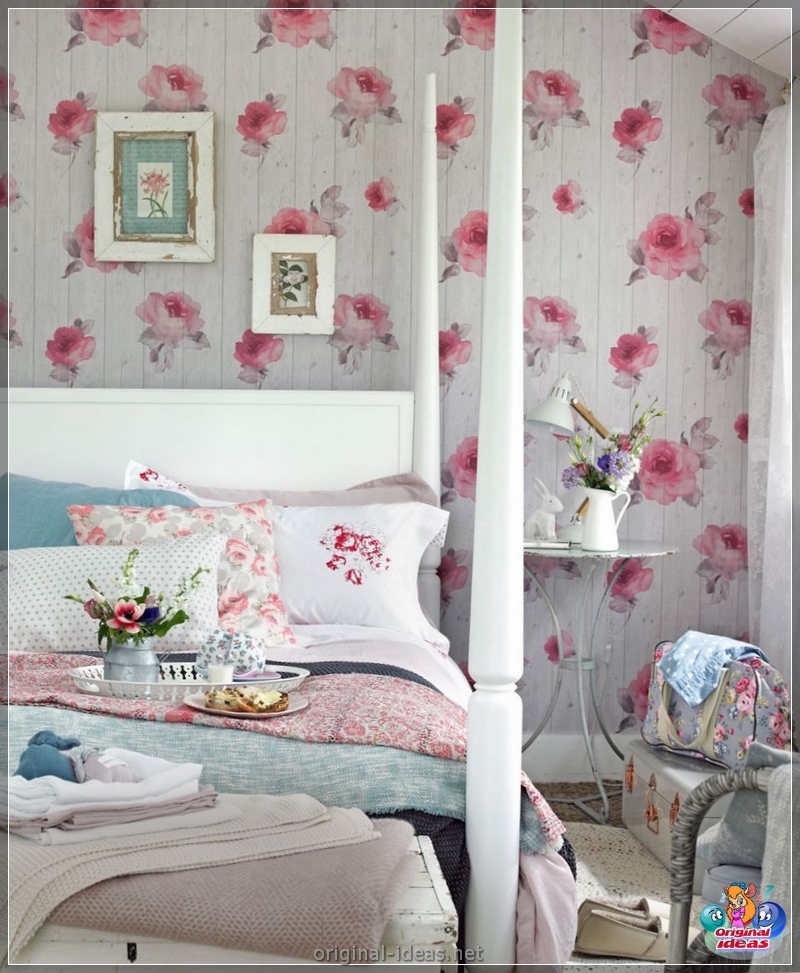 If you correctly place the accents, choose accessories, decor and furniture, choose textiles suitable for style, you get a room that has a vacation in which it is cozy and warm, and which allows you to forget about problems and bustle. After all, this is the very purpose of the bedroom.
Color
It is believed that light shades visually expand the space. It's right. But there is a great opportunity to create an interior in muted tones.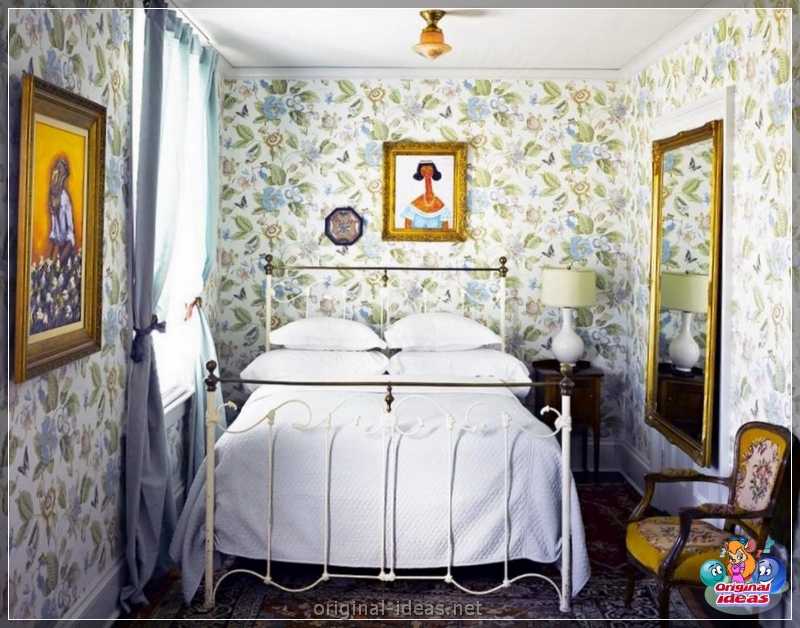 Gray-blue, green colors are perfect for a small room. A modern small bedroom can be designed in black and white using colored accents.
The main thing is that the accessories are not bulky. Bright, striking objects in large quantities will annoy, so they need to be used at a minimum or completely abandon them in the bedroom.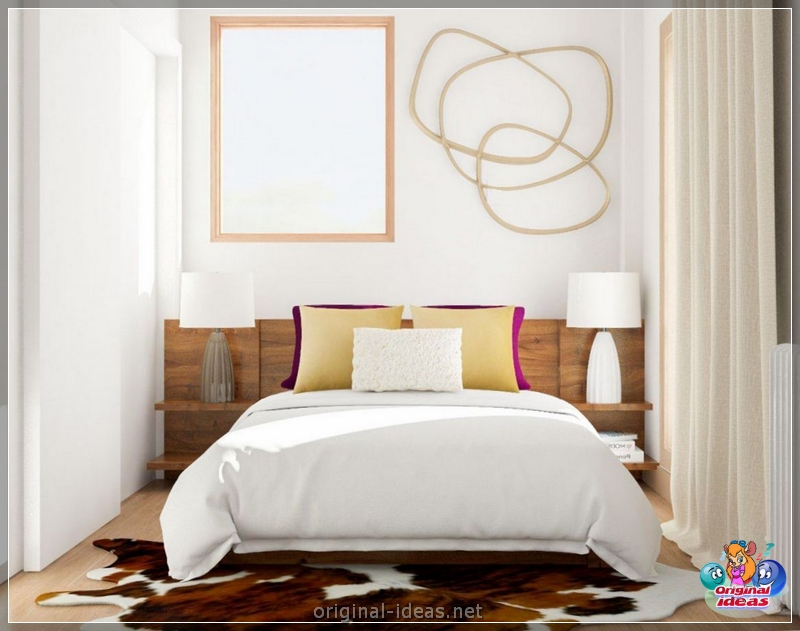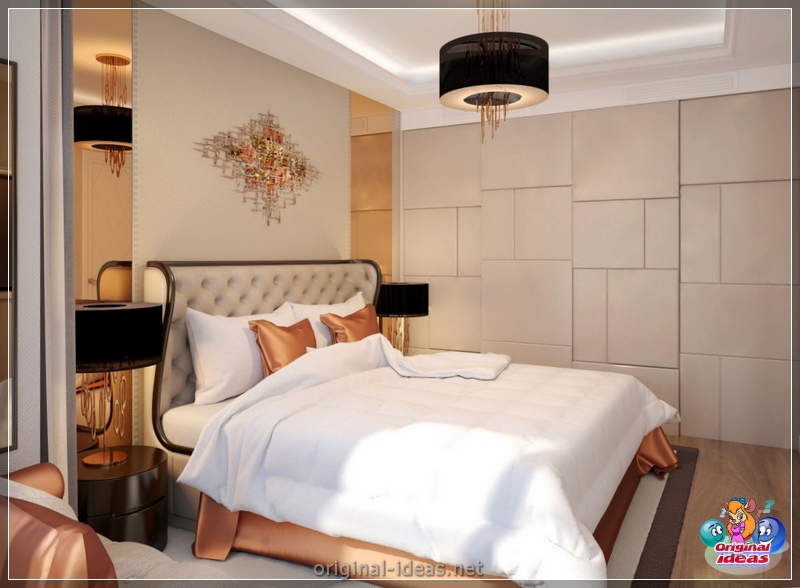 When choosing furniture for a small room, it is worth considering its practicality and functionality so as not to overload the space. The main element of the bedroom is, of course, the bed.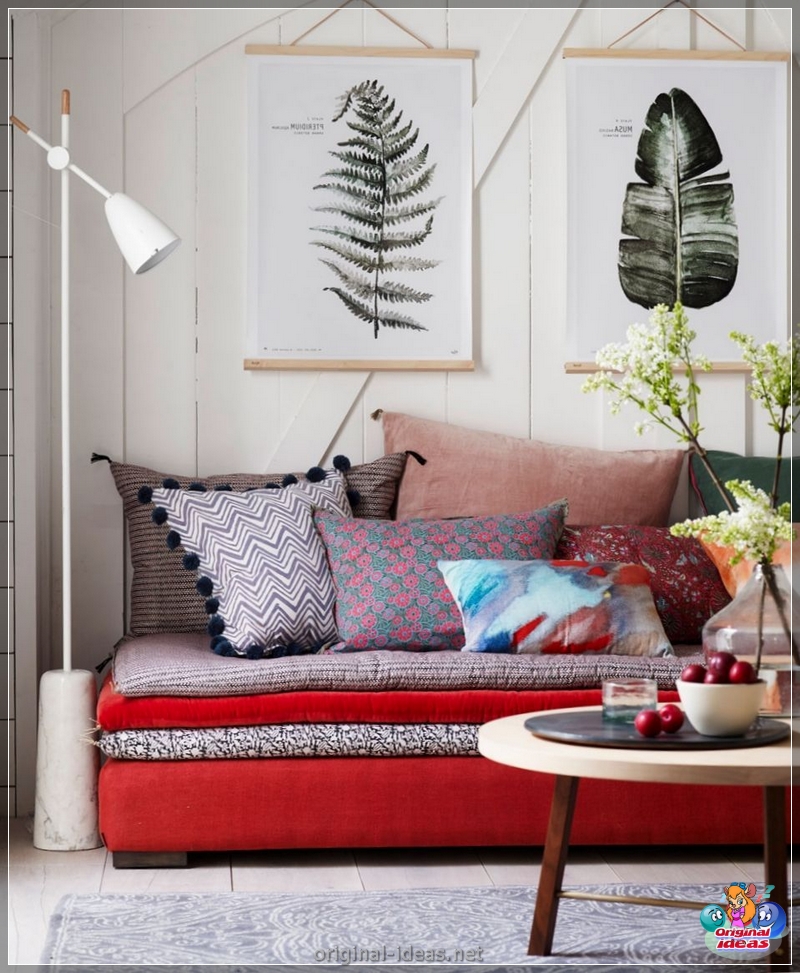 It should become a starting point when creating an interior. The rest of the furniture, lamps and chandeliers are selected under it. The color of the furniture can be absolutely any - from black or wenge to white with gilding.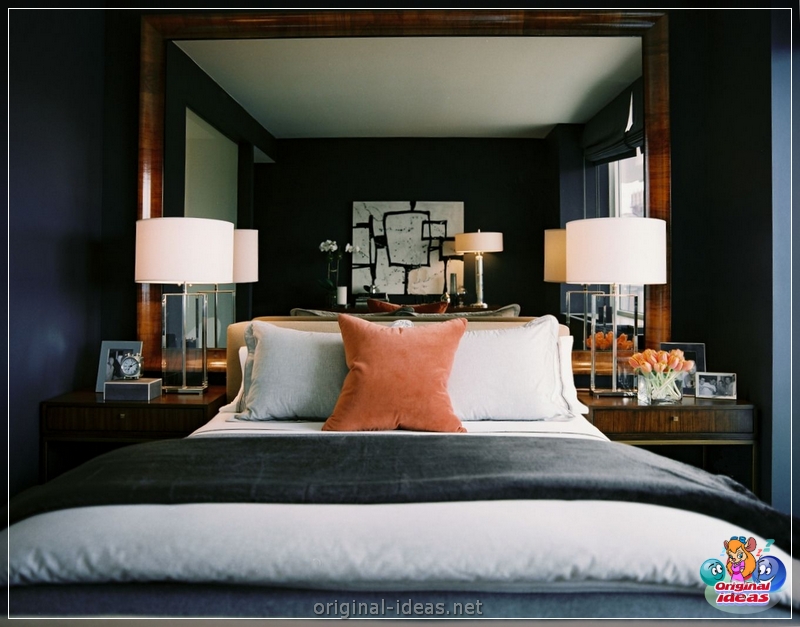 Light furniture in a classic style looks best in a small bedroom.
Furniture
The bed in a small bedroom is the main object, from which you need to build on the selection of decor elements, textiles and the rest of the furniture. It will occupy most of the space, so it should not be with an abundance of decor and with large elements of jewelry.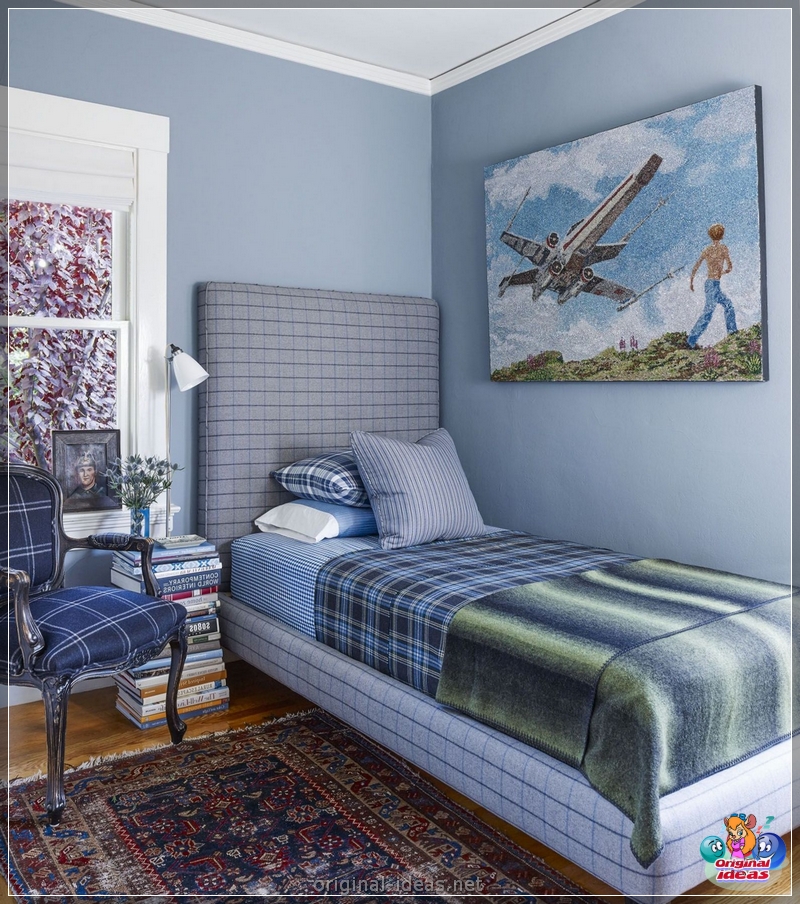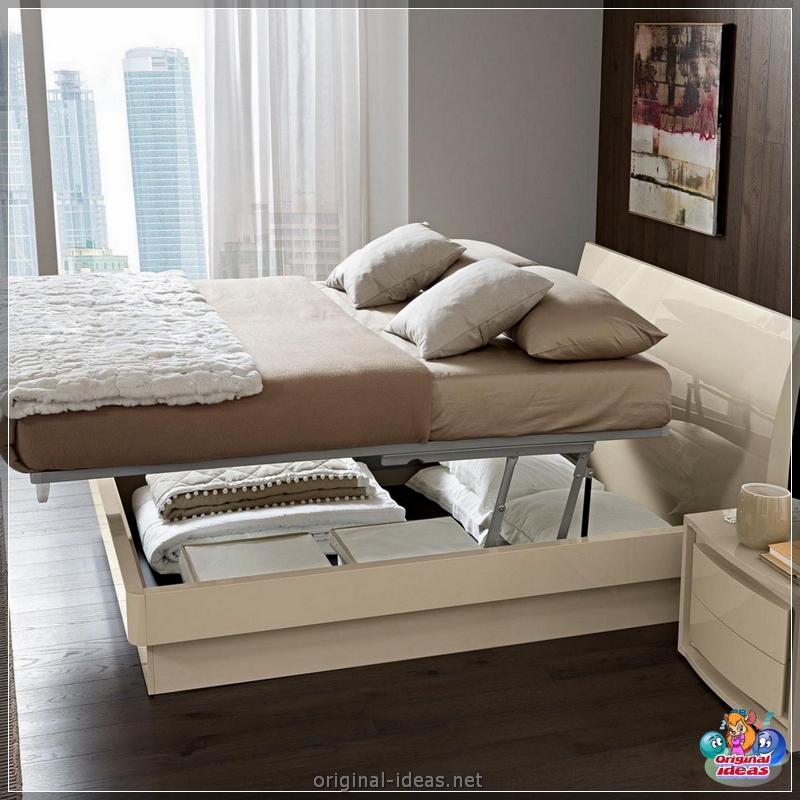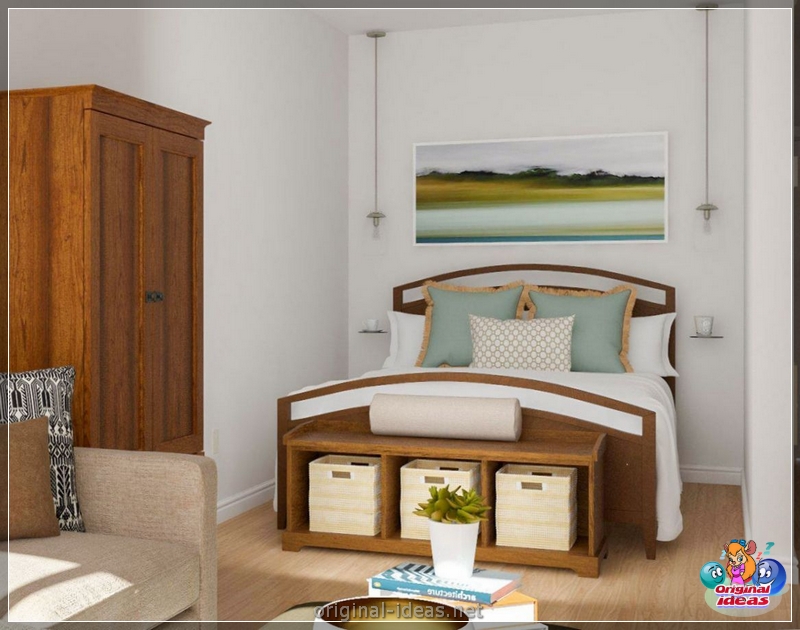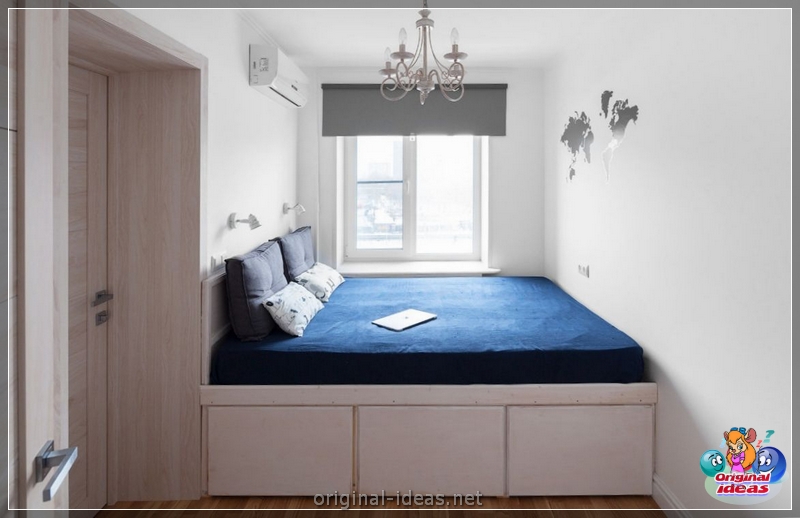 Do not choose a bed with a large headboard - this will only take away precious centimeters from the space. But the headboard in the form of quilted skin in the color of the walls or contrasting shade can be an interesting solution.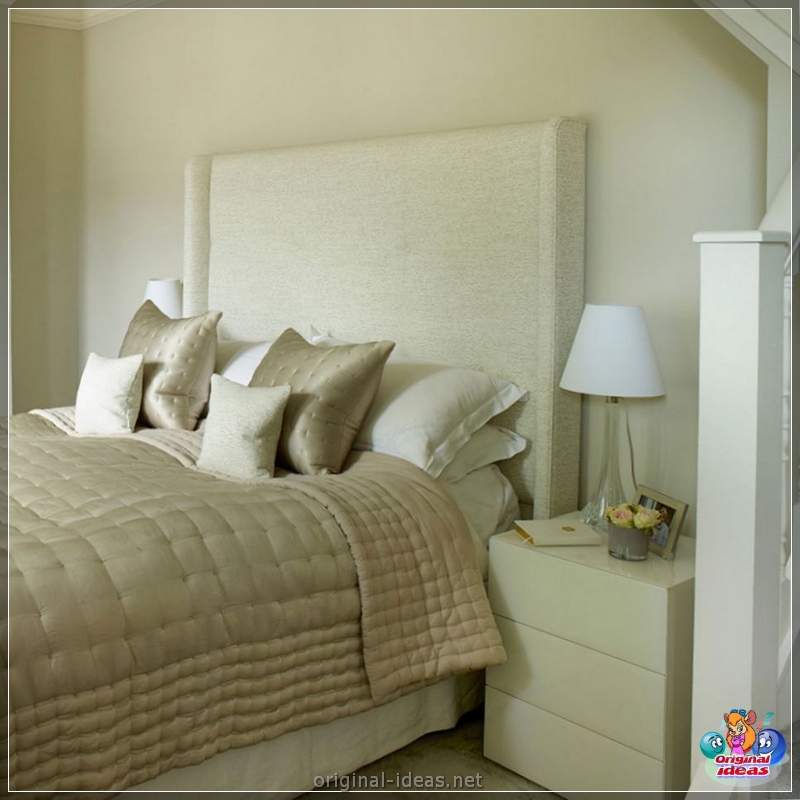 It is easy to choose a closet in a small bedroom, which can also take up a lot of space.
If you approach the case creatively, you can acquire multifunctional furniture that will not overload the small space, but can even visually expand it. A successful solution will be a cabinet with a large mirror.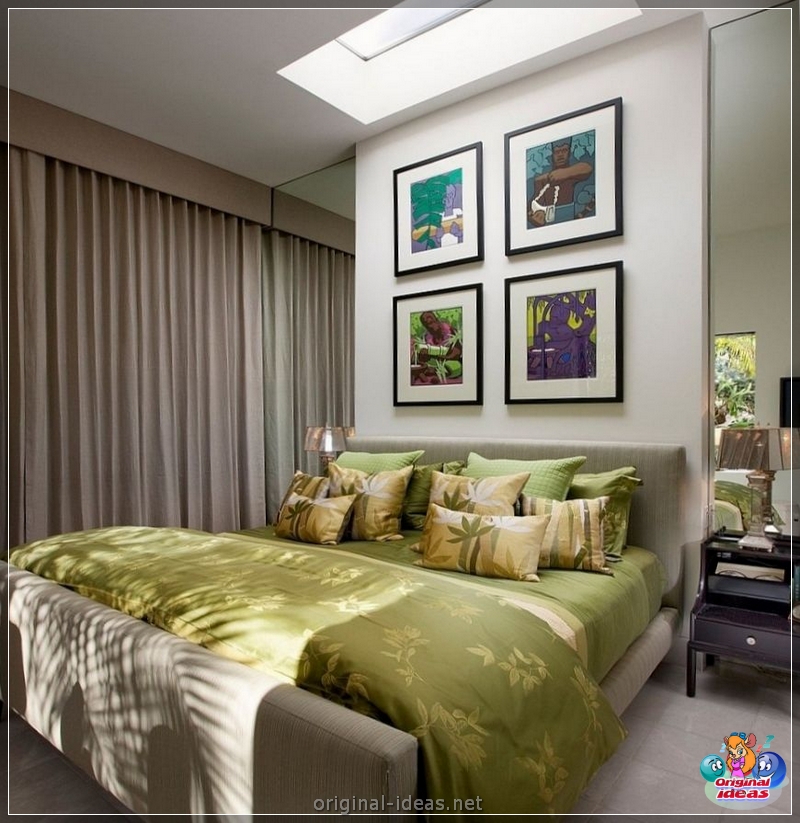 This will visually make a small room twice as much. You can place the cabinets above the bed and next to it, creating a kind of niche. In this option, the place is enough for a toilet table or a small chest of drawers..
Walls and windows
For a small room, light shades for walls and textiles are well suited. It is advisable to choose wallpapers for a small bedroom without a large pattern, plain or in small ornament.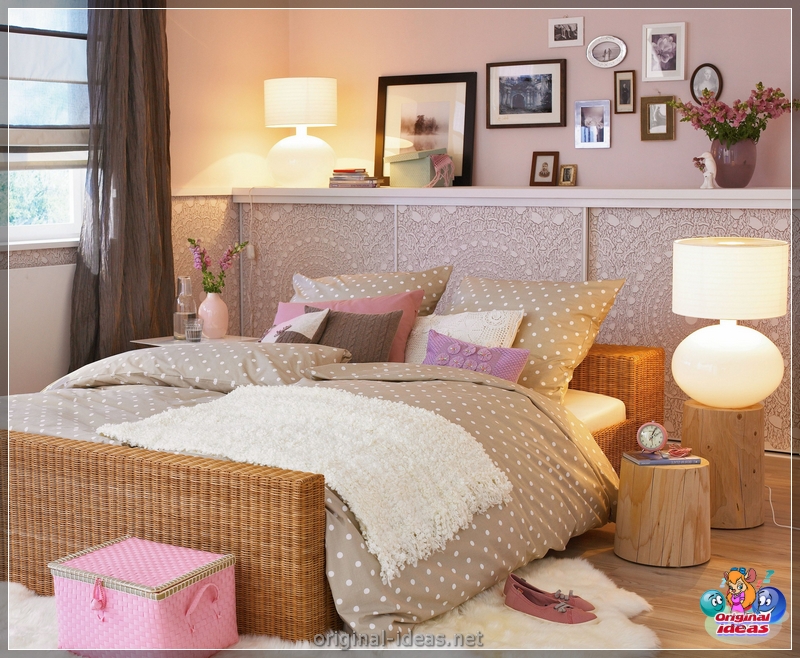 A strip or textured pattern will be appropriate here. On the walls you can place a small format of the picture or miniature sconces combined with a chandelier. If the space allows, then the bedside table is good next to the bed, and the night lamp is on it. This option is more comfortable. The nightstand can also serve to store various little things that you do not want to leave in sight.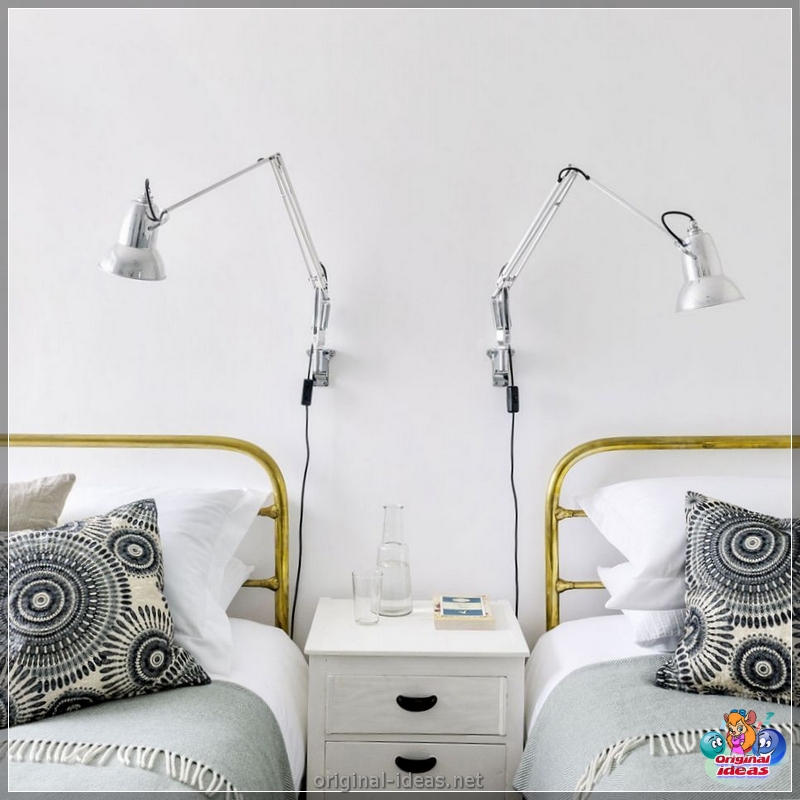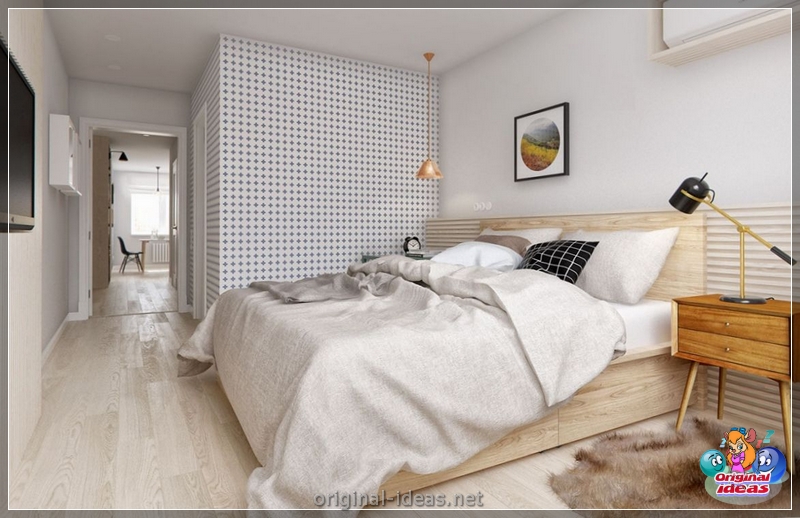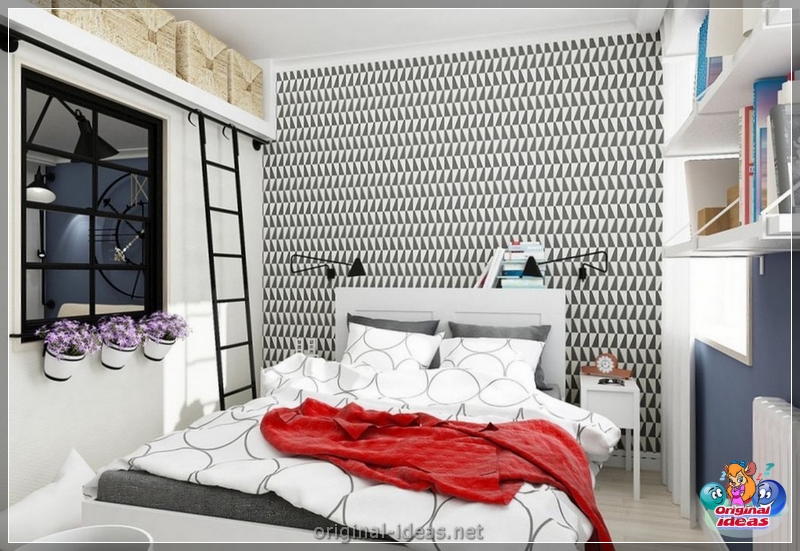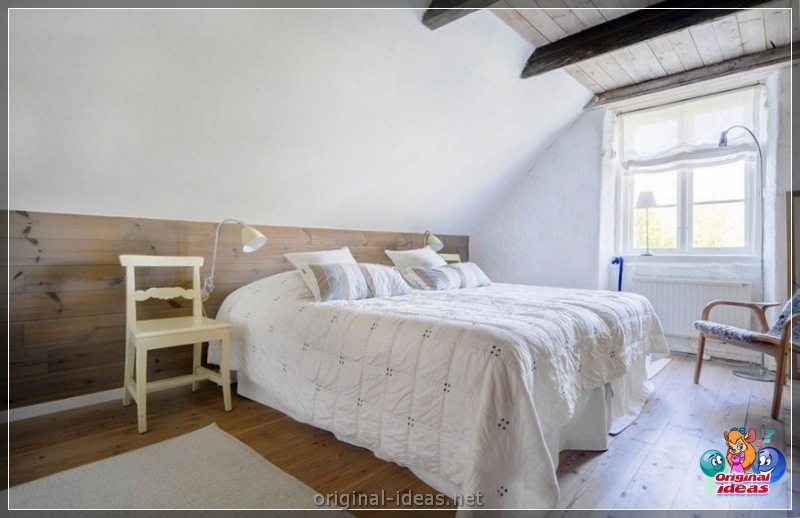 Cereal curtains, plain, striped or small cage are suitable for the windows. You should not choose luxurious curtains from expensive fabrics for a small bedroom, such a solution can cause discomfort in humans.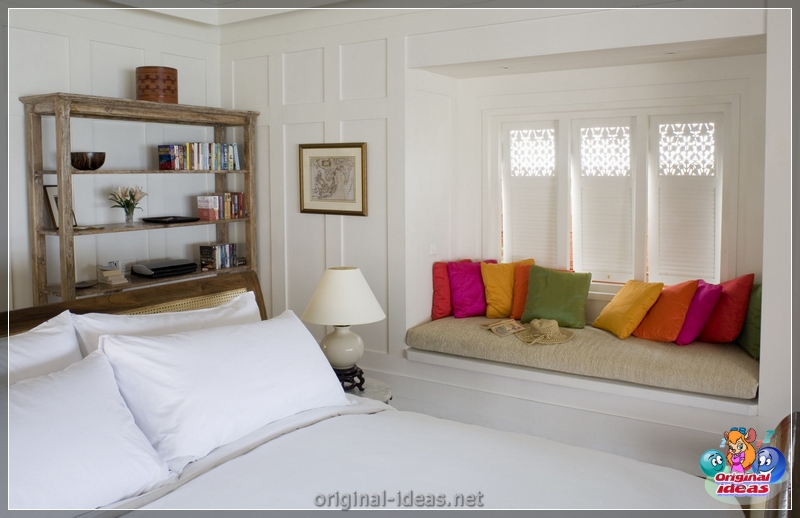 Photo of a small bedroom, where different options for creating an interior in a small -sized room are presented, makes it possible to understand and choose exactly what is most suitable in one case or another.
If the bedroom is supposed to be a TV, it is better to place it on the wall so as not to clutter up the space. Another interesting solution is that the door that drives aside, and does not swing open. This will also allow maintaining the space.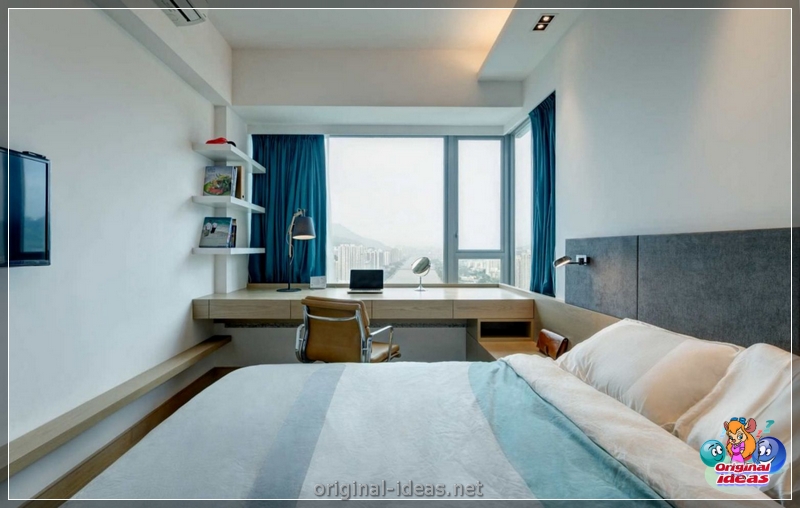 Paul and ceiling
In a small bedroom, it will be appropriate to make a light floor and a light ceiling. Multi -level ceilings ...Eat... space, so it is better to limit yourself to the usual standard option. In suspended ceilings, it is better to install only point light sources, thereby getting rid of a chandelier that takes up place. In order not to deprive the room of comfort, lamps can be placed behind the cornice, and use them as an evening muffled lighting.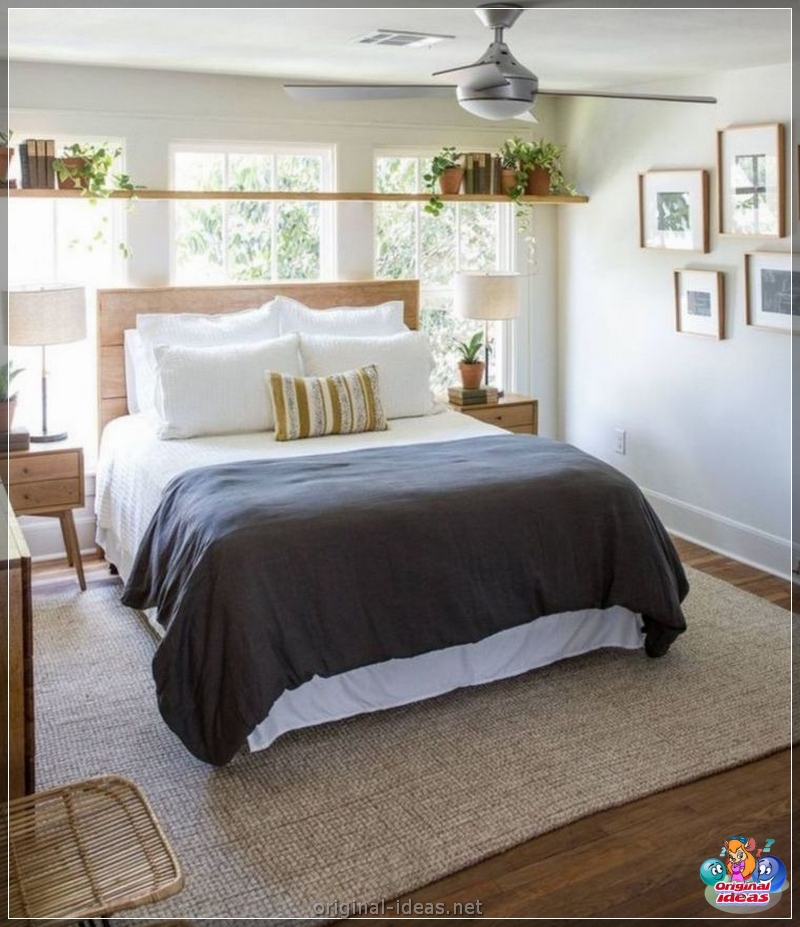 Important! The floors in a small bedroom are better to make it light, but if the design of the bedroom in the high-tech or loft style is chosen, the dark floor is quite suitable. Soft bedroom rugs will look great.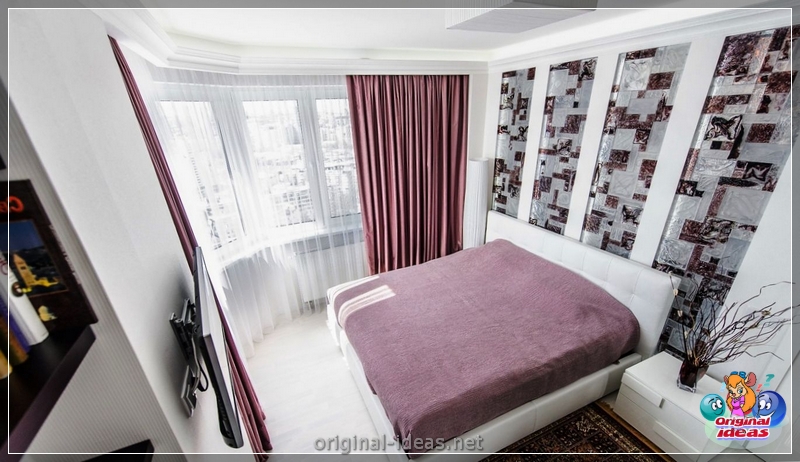 It is better to leave part of the floor not covered with a carpet in a small room or do without it at all. Carpet is a collection of dust, which quickly accumulates in small space. In addition, recently carpets have become not relevant.
Conclusion
When choosing furniture, accessories, textiles for a small bedroom, you need to take into account everything, right up to which side the windows come.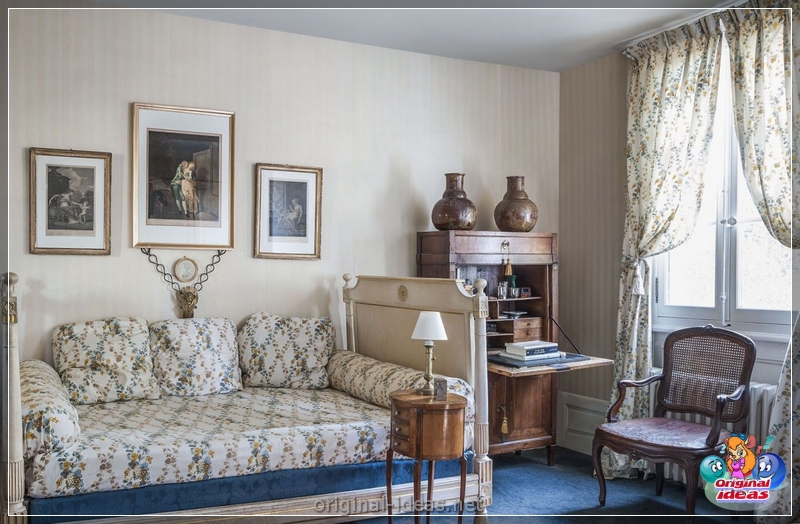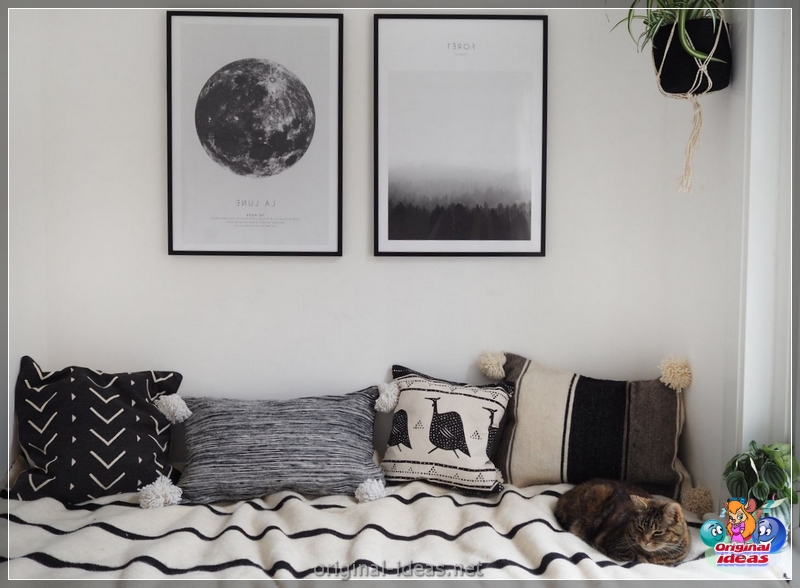 After all, if they go to the south side, the bedroom will constantly be flooded with sunlight. It is in this case that it is appropriate to make the interior of the bedroom in dark muffled colors. In a dark room with windows overlooking the north, the interior in light, warm beige tones will be appropriate.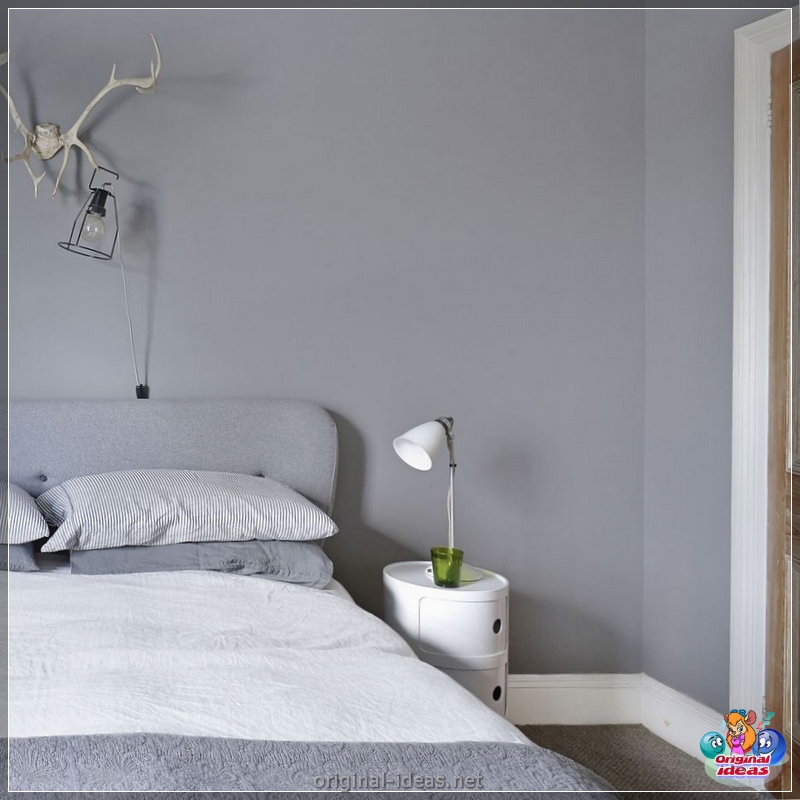 Photo design of a small bedroom