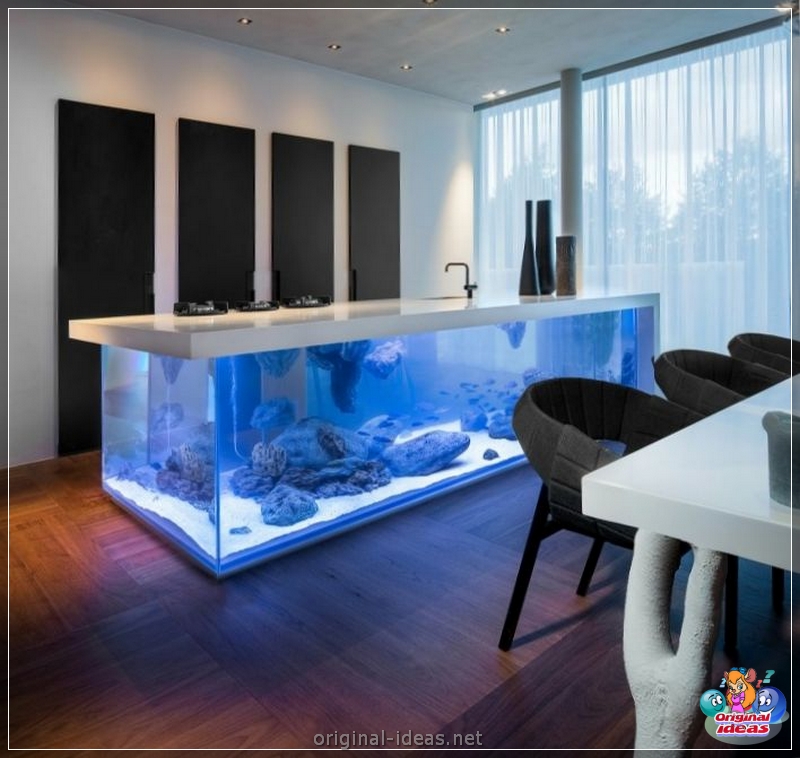 Beautiful kitchens - options for organizing stylish and modern kitchen design options (video + 115 photos)
Who does not dream of a luxurious cuisine, on which it will be comfortable, on which daily household affairs will be enjoying, and gatherings and ordinary dinners with home - holiday! After all, it is here that we spend so much time. I want this time to be a joy.
Inexhaustible number of ideas kitchens
Decide what beauty means for you? For some, this is conciseness, a minimum of decor, the perfect gloss. For others, there are many cute trinkets, a sea of ​​decor, ruffles, curtains. There is no one rule that is beautiful and what is not. Everything is individual here.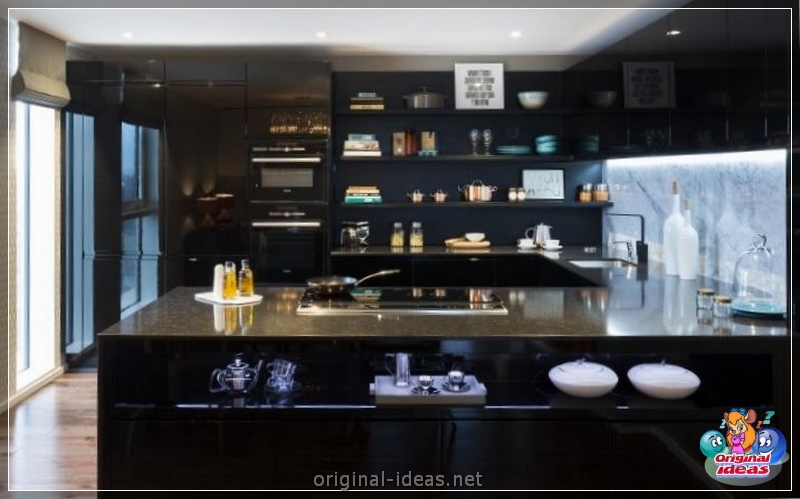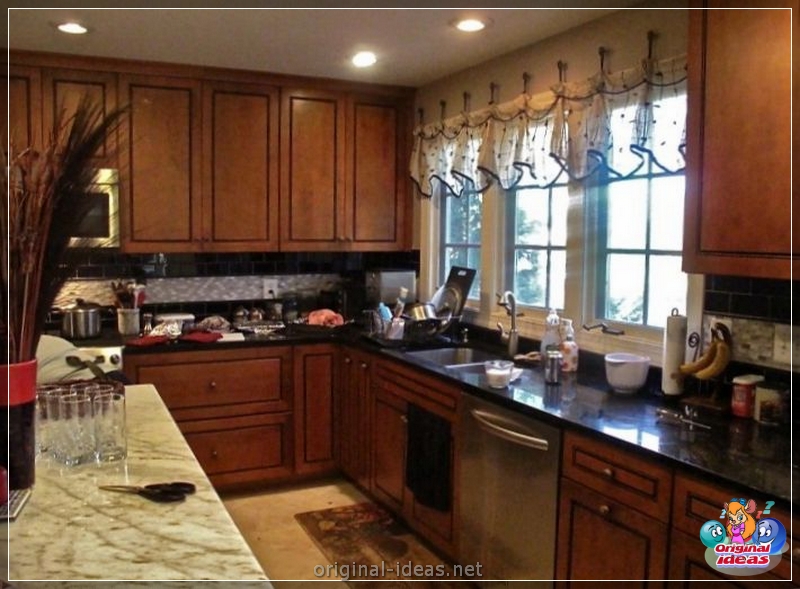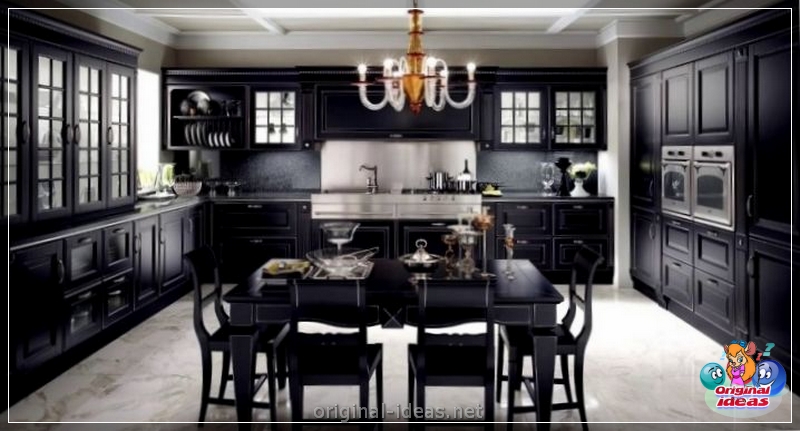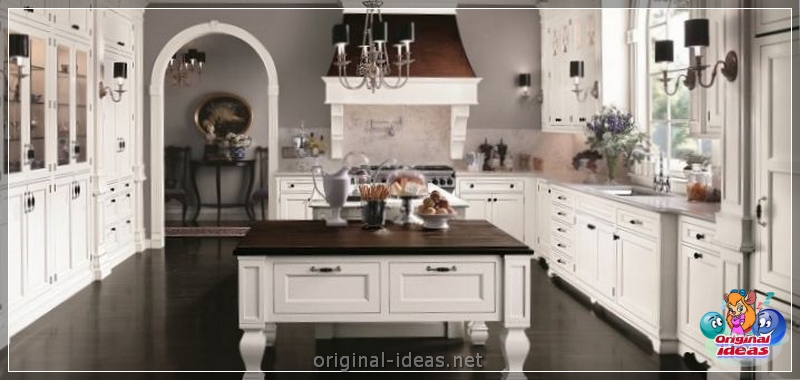 There are an absolutely inexhaustible number of ideas, styles, directions, designs and color schemes, materials and methods of designing kitchen space.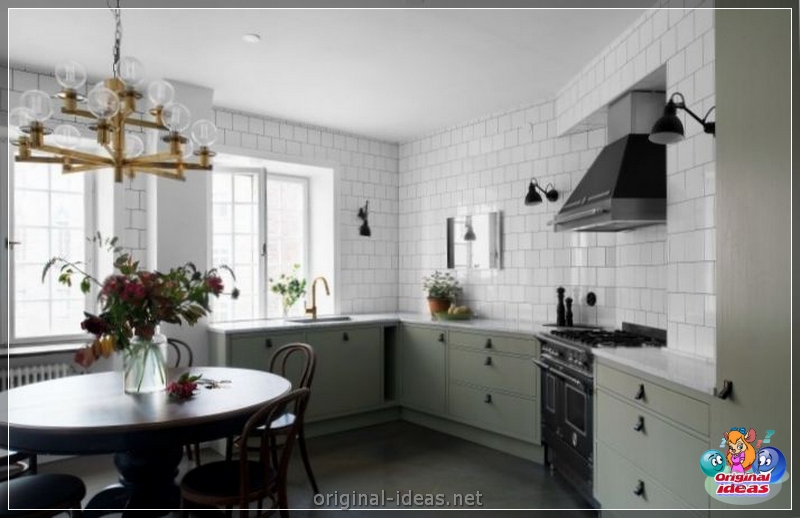 To decide, you should study the possible options and estimate, which is most suitable for budget, technical characteristics, and of course it is to taste.
Looking at endless photos of beautiful kitchen on the network, we dream of creating something similar in our apartment or house, but there are so many ideas that it is difficult to decide. We will try to help you, and direct you in search of the best idea of ​​how to create a beautiful, designer and stylish kitchen, as if from a picture, at home!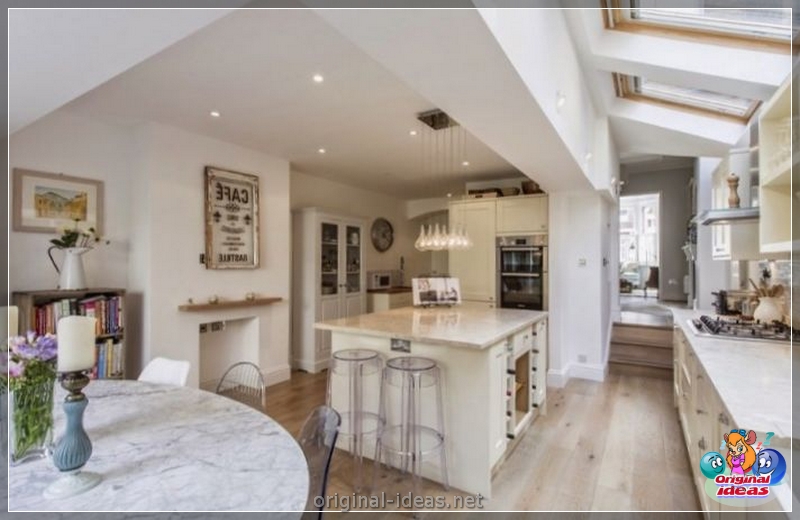 The most comfortable styles
Of course, there is such a crazy number of interior styles and directions today that this article is simply not enough to list them, and there is no sense in this. So that you can choose the most beautiful interior of the kitchen for yourself, we will give only the most striking and successful examples of style solutions. First, consider more classic, cozy options. You will definitely pay attention to something!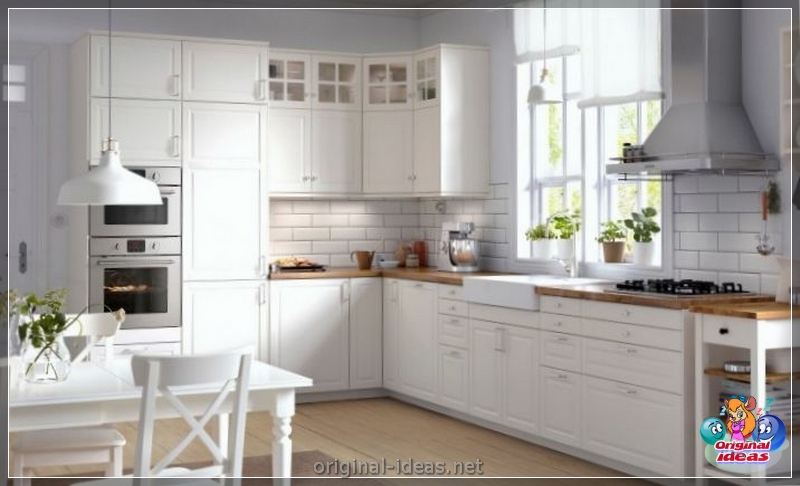 Classic style
Classic style is a very beautiful repair of the kitchen using luxurious furniture, wooden accessories, vintage decor and curtains. There is no minimalism - everything should be rich, there is a lot, everything is massive and big.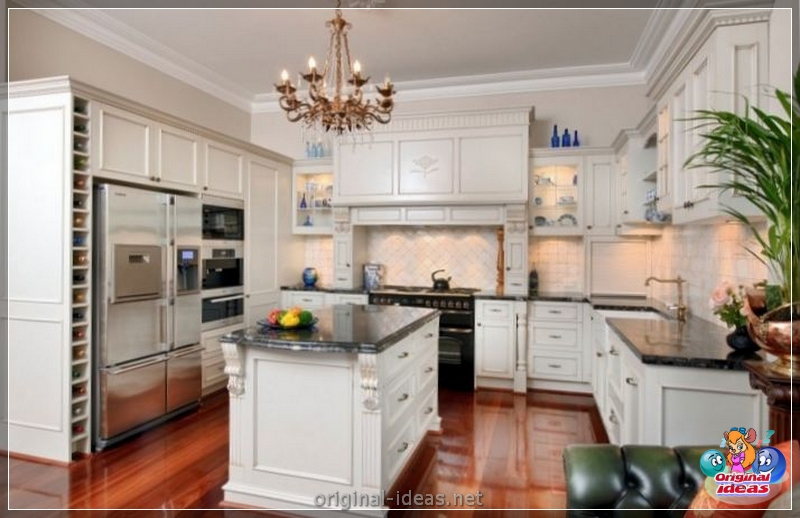 In addition to the functionality, the decorative part is given great attention. This design is suitable exclusively for spacious kitchens, involves the use of natural wood and many decorative elements.
Provence
Provence is perhaps a favorite design that is able to conquer any heart. Suitable even for the smallest kitchenette and will turn it into an island of comfort. Everything is bright, a little retro, stylishly worn, many fresh flowers, pictures on the walls, everything is very nice and sincere.
Country
Country is another beautiful design for the kitchen, close to Provence, but still possessing its characteristic features. It is like a house in the village: all sincere, warm, simple. Village massive stools, heavy simple furniture, old grandmother's plates as a decor, and the wallpaper in a flower is combined with wooden panels on the walls.
This is a very cute and comfortable design, not devoid of functionality. Suitable for any dimensions of space!
If you adore naturalness, warm, cute vintage, and a trip to your grandmother causes you a feeling of delight, then these styles are exactly for you!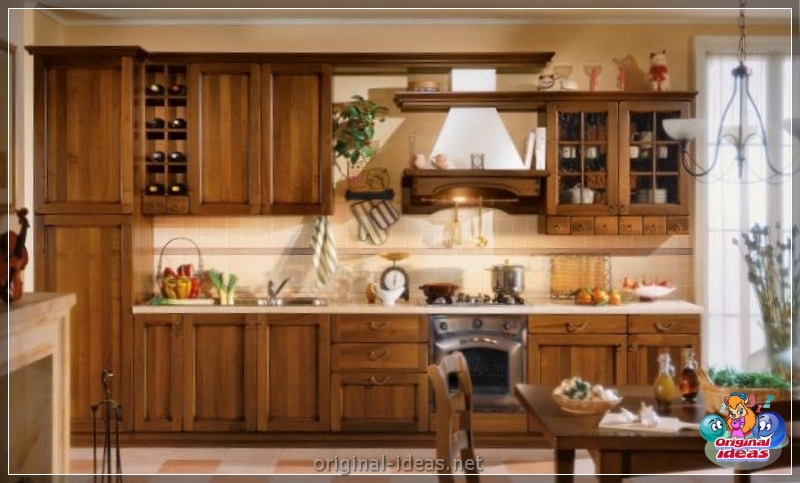 Modern areas
Consider three more leading styles that are more suitable for lovers of all modern, functional and fashionable. Thinking about how to make a beautiful kitchen, without unnecessary decor and trash, pay attention to these styles.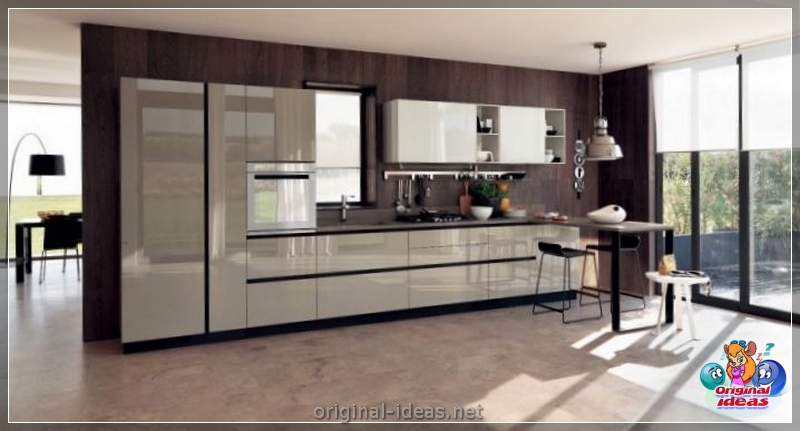 Minimalism - the fashionable of directions, is very often found not only in residential premises, but also in cafes, bars, offices, hotels. There is a little more and nothing more, maximum functionality and comfort - these are the postulates of minimalism.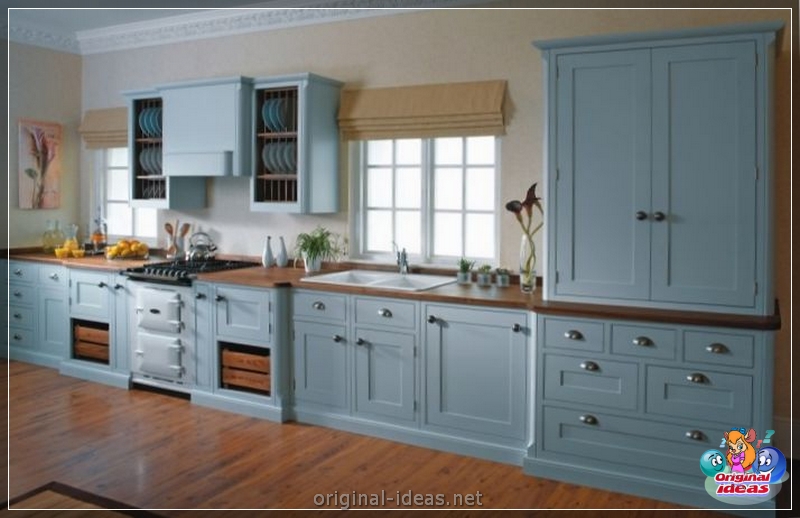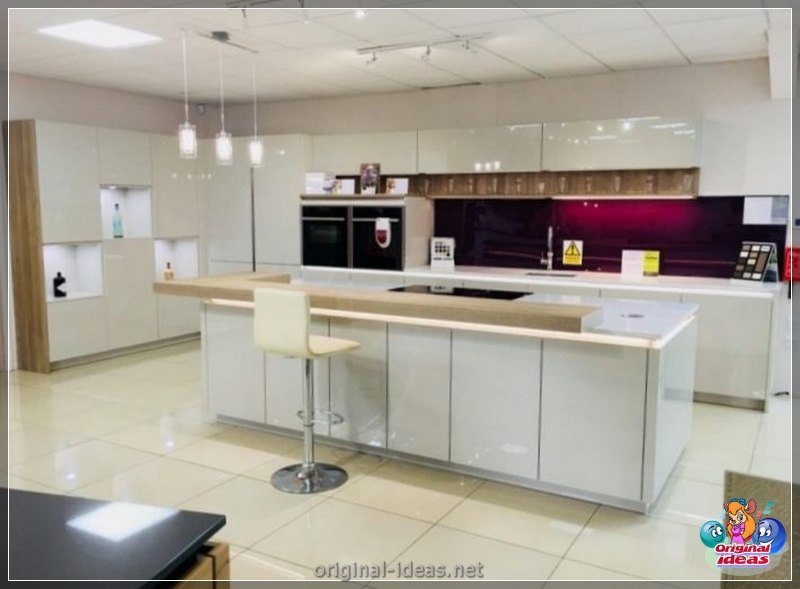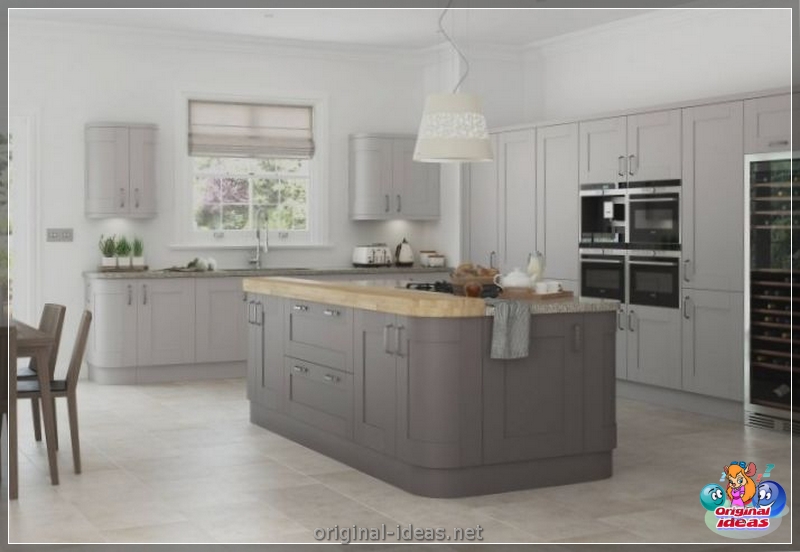 The colors are mostly neutral, the "king" of this style is the gray color in all the wealth of his shades. As accents - bright, saturated tones. Everything is very functional, serves as convenience, no pretentiousness and extra decorative details, chic and simplicity.
Scandinavsky - a very fashionable style for the design of kitchens. It is good for its versatility - it is suitable for both Khrushchevs and for a huge space. Simplicity, light cold colors, exclusively natural materials, unusual forms, functionality and comfort - this is the Scandinavian style.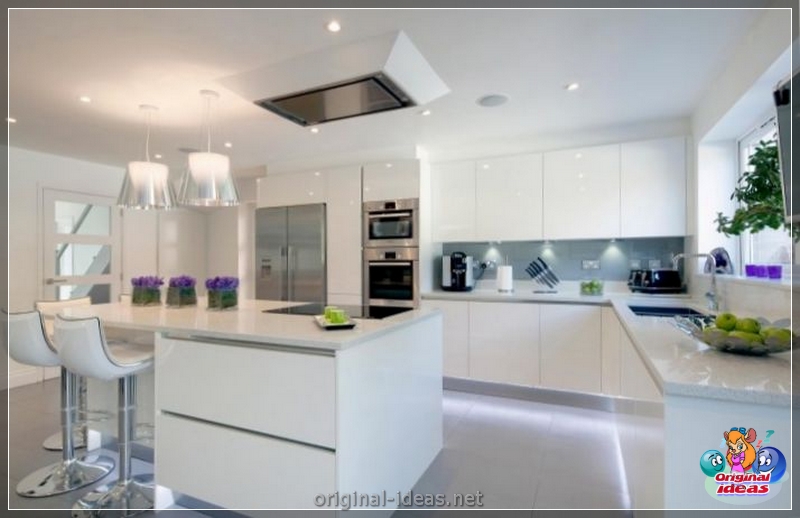 Modern style
And it is worth paying attention to the modern. The modern style is good in the home, where all other rooms are also decorated in this direction. This is the use of modern materials - plastic, stele, metal, artificial stone and so on.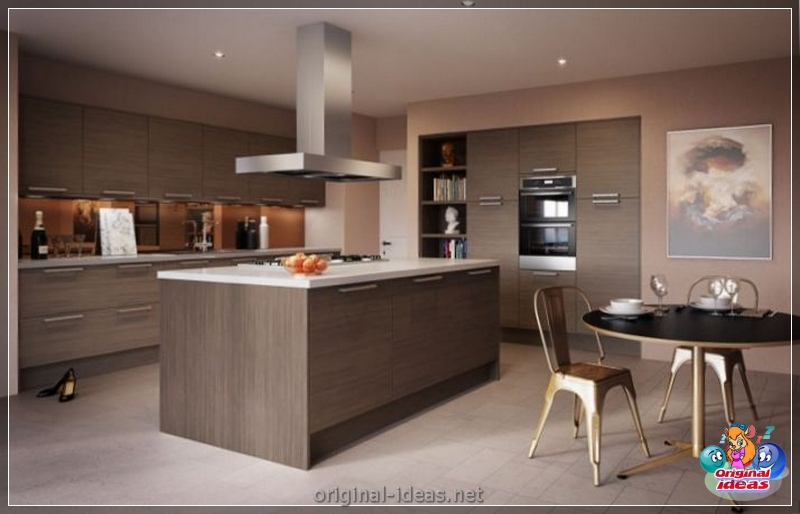 This is gloss, shine, chic and ultra-modern shapes. Practicality in everything, "cosmic" decor, and most importantly - the most advanced household appliances, devices, electronics. Shades can be both gray-white or bright, juicy.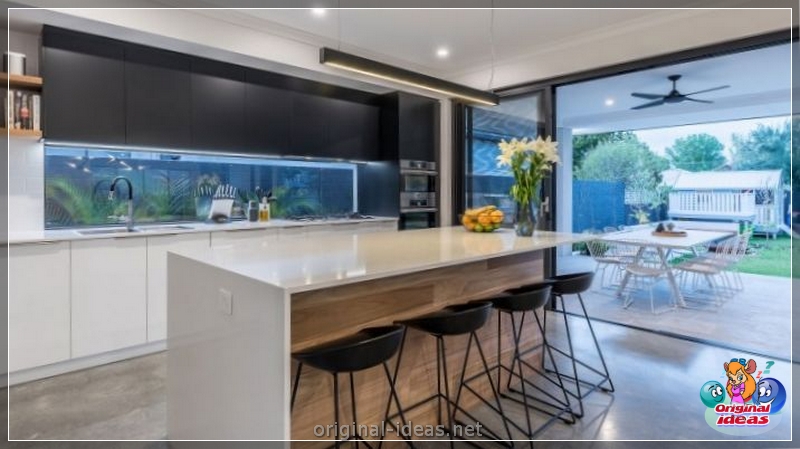 Choosing an interior direction, it should be remembered that there should be unity and harmony in the whole dwelling. If your bedroom and living room are in a rustic style, then the kitchen will look strange, and a clear imbalance will be felt in the house.
The main thing is not only aesthetics, but also a harmonious combination, the lack of "overload" with excess details and restraint. The kitchen made with taste will always be the most beautiful.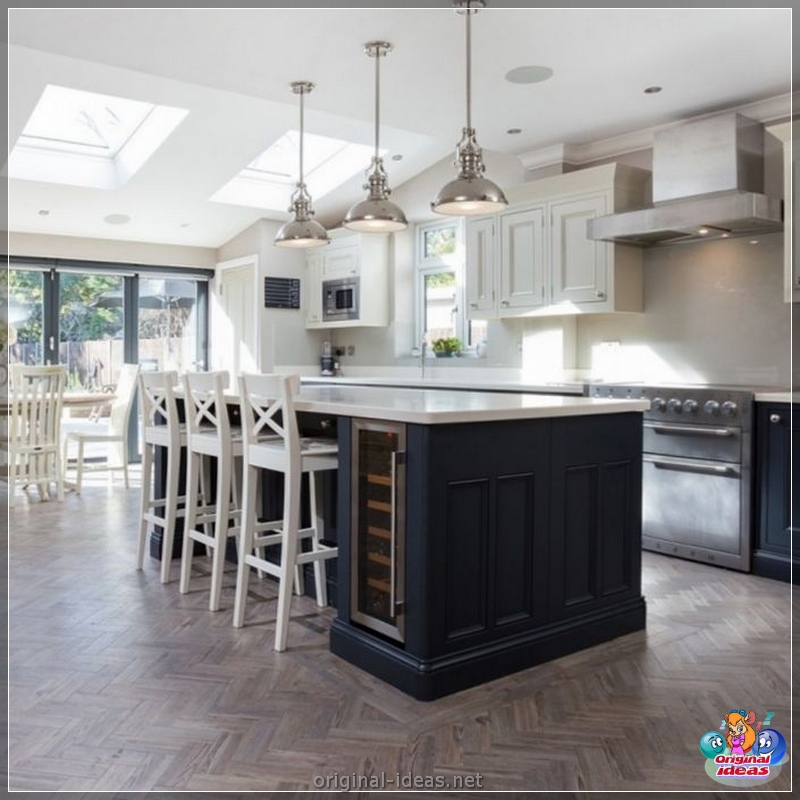 Beautiful curtains for the kitchen, how to choose?
If you have already decided on the design, and you can't wait to choose furniture, curtains and dishes, let me bring a couple more tips to avoid mistakes and mistakes in the design. Several nuances that should be taken into account when preparing for the design of the kitchen space. In any style, color harmony and balance are very important. Do not overload the whole space with one shade, carefully choosing each component of the interior of one tone. So the room will be one continuous spot, everything will merge and annoy, regardless of color. Select a base base, select several elements of a related shade, but a couple of tones are lighter and darker, and be sure to add a little contrasting elements. For example: light gray floor and the same furniture, the walls of saturated gray, dark gray household appliances, black lamps on the ceiling, bright orange kitchen apron and orange Roman curtains. Remember that this is a kitchen. And then there will be cooking, cleaning, dust, dirt, moisture and high temperatures, in any case. Therefore, choosing beautiful curtains for the kitchen, a nice kitchen apron, rug, a tablecloth and household appliances, pay attention not only to the aesthetic aspect, but also to functionality. Everything will have to be often washed, washed, cleaned. Therefore, all materials should not be afraid of moisture, household chemicals, high temperature, scratching and other mechanical influences, and so on. Durability is the key that the kitchen will always delight and inspire. And most importantly, choose your soul, and do not blindly run for fashion. Even if all neighbors in the house have new -fashioned and ultramodern kitchens in loft styles, modern, minimalism, and your soul requires glasses and old grandmother's dishes - do not listen to anyone and do the design of the Provence. After all, you will cook and live here here!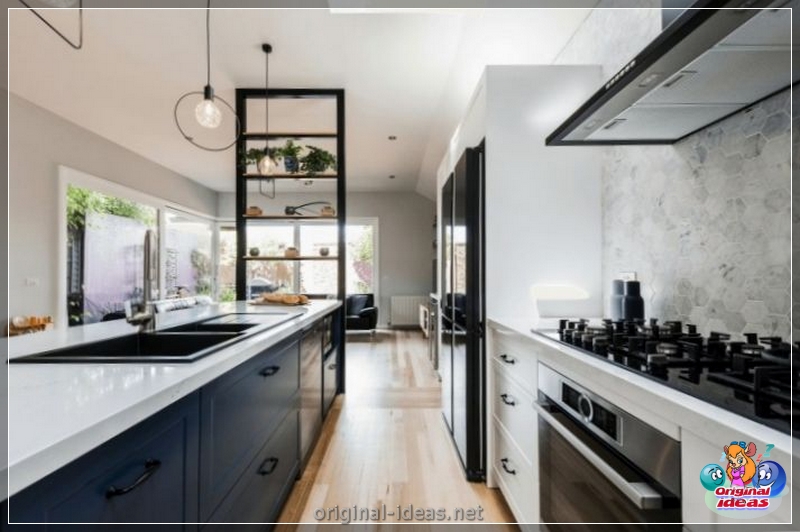 In a word, do not rush to rush for purchases of hotel materials, and estimate once again how the kitchen should look like a result.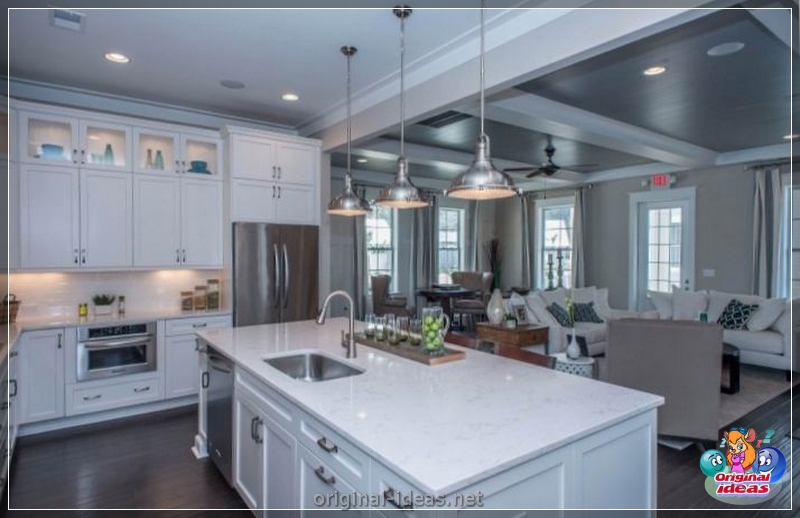 Attention to detail
It is important to listen to yourself, and when designing a kitchen space, do not rush to decisions. It is very important to pay maximum attention to the details, because it is they who form the overall picture. Materials, finishes, decor - there is no secondary, absolutely everything is important.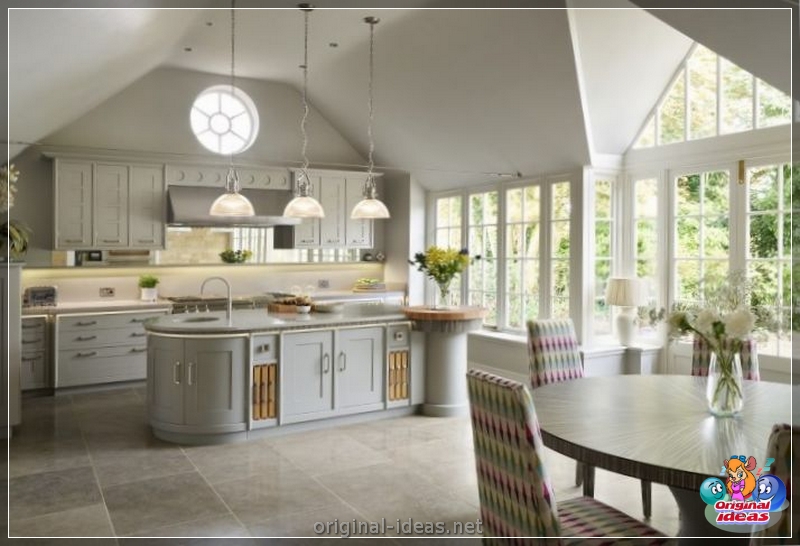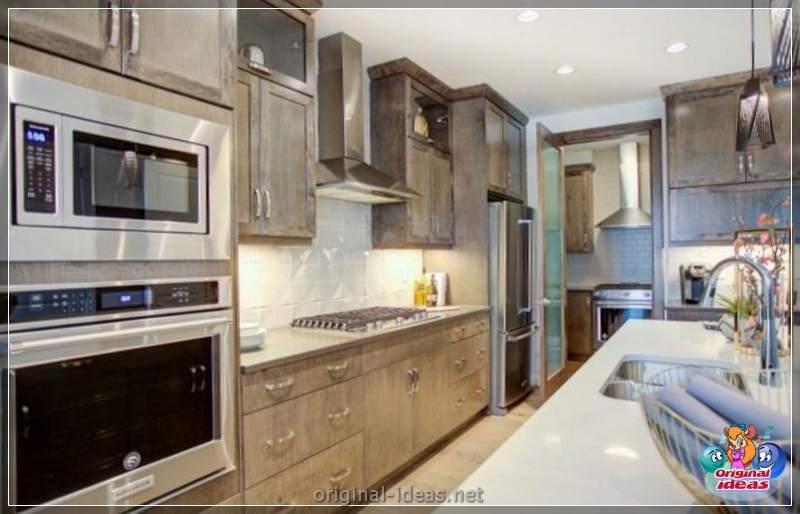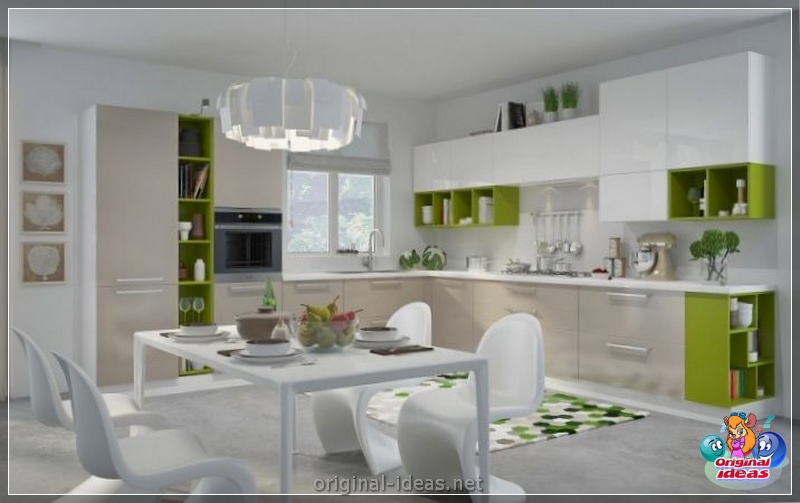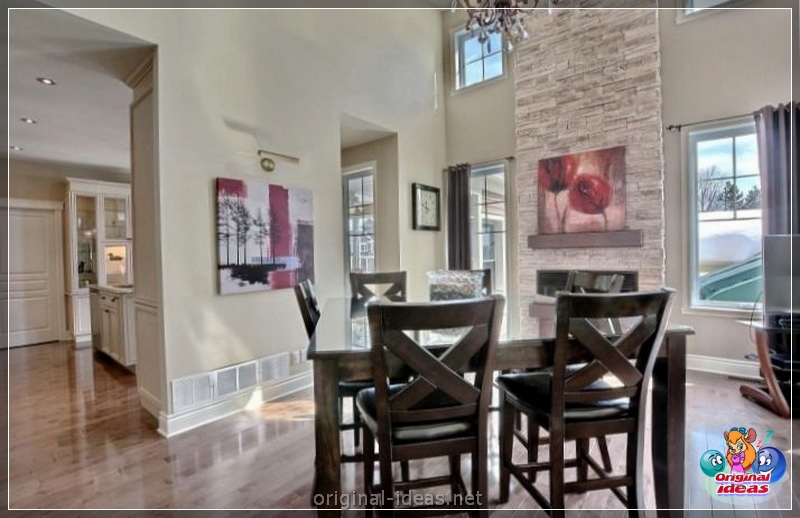 The beautiful design of the kitchen is harmony in everything, the perfect combination of details, functionality, comfort and comfort. You can create it with your own efforts, for this you do not need to be an experienced designer - it is enough to have a sense of proportion and taste, order only high -quality furniture and devices, and be guided by your intuition!
Photos are just beautiful kitchens