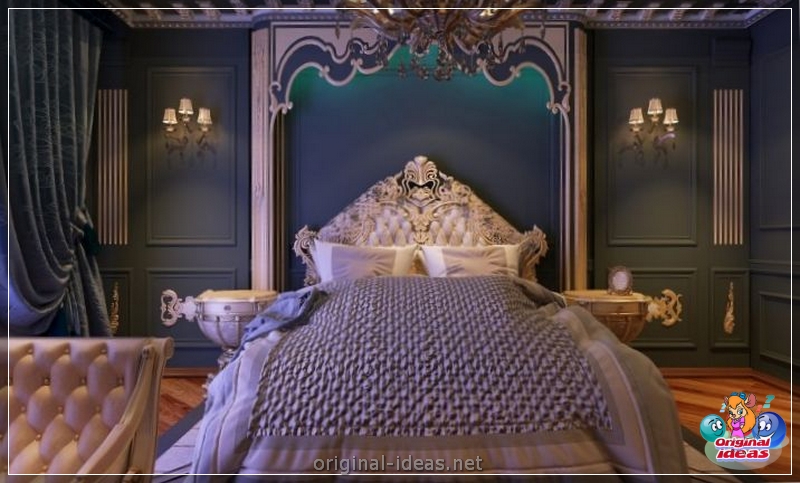 Classical bedroom - instructions on how to design a beautiful and cozy design in the bedroom (TOP -100 photos of an exclusive interior)
The classic is eternal, and it is worth having a subtle, impeccable taste and a sense of perfect style to be a real fan of the classical style in everything.
In this space, thoughts and body rest, unnecessary anxiety instantly disappear, peace and joy come, a sense of security and comfort. In such a bedroom, it is excellent to end the day, getting a vacation among luxury as a reward for hard work. And it's great to start a new day, waking up in this beauty in the morning - in such a good mood, the day will be just excellent!
Classic interior
The classic interior - it is like beautiful classical music or literature, is also uncompromisingly beautiful and eternal. There is nothing to complain about in it, there is nothing to add and there is nothing to remove.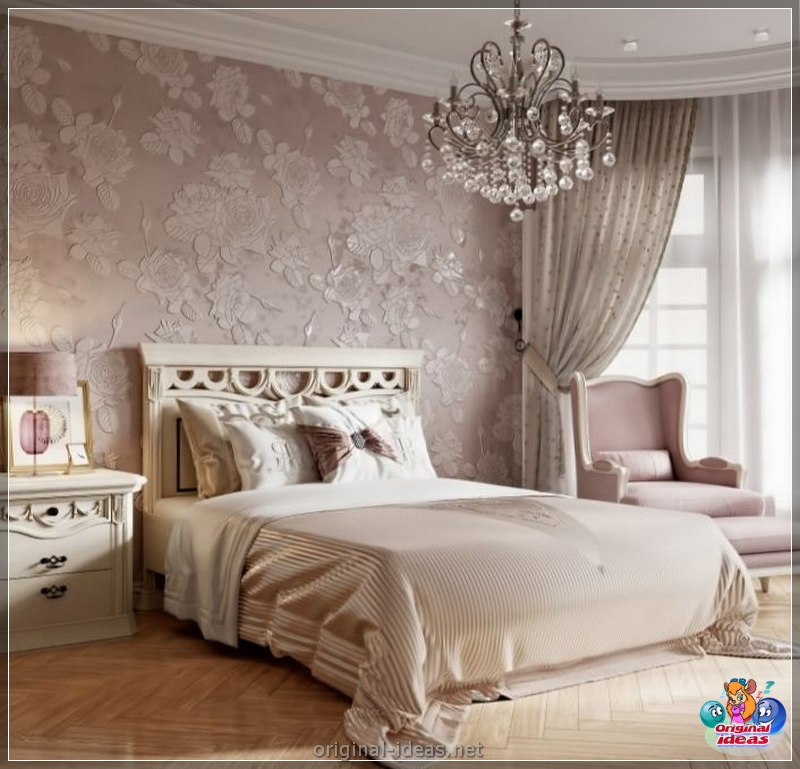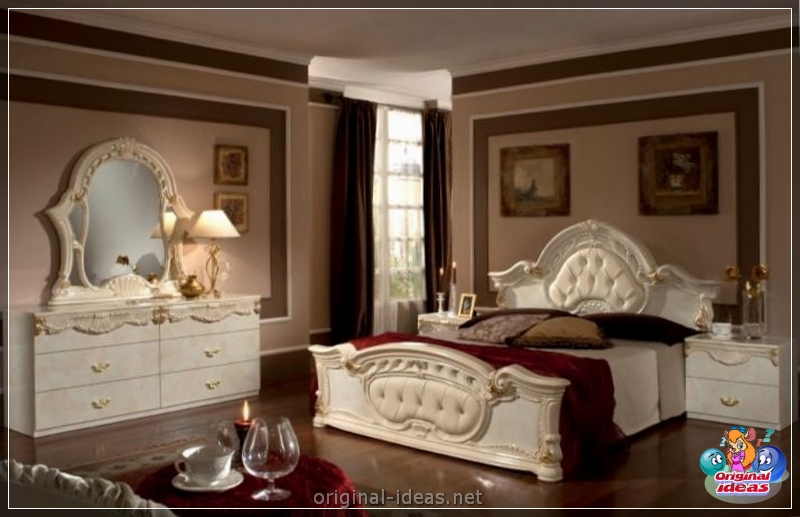 Any photo of the classic bedroom will make the connoisseurs of beauty - this is really exalted, luxurious and modest.The luxurious design of the bedroom in the classic style is suitable for those who love real comfort, full relaxation, high -quality rest.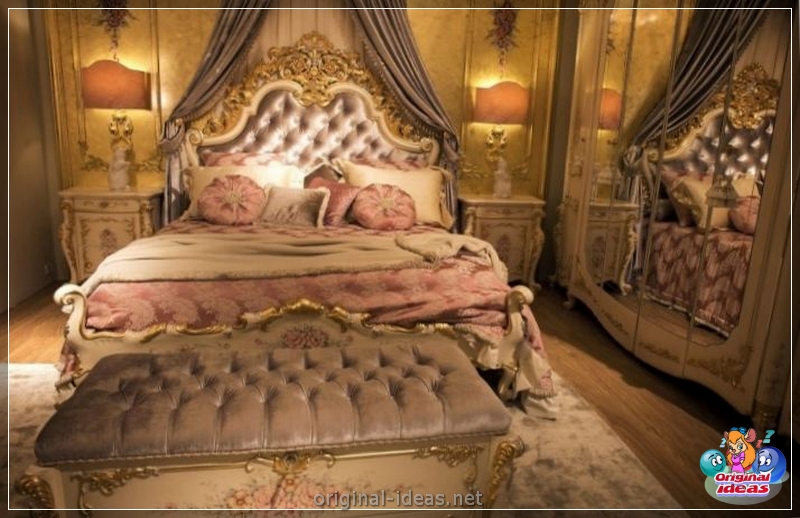 What is characteristic
Any modern interior of the bedroom in the classical style involves some mandatory attributes, without which the design will not be perfect.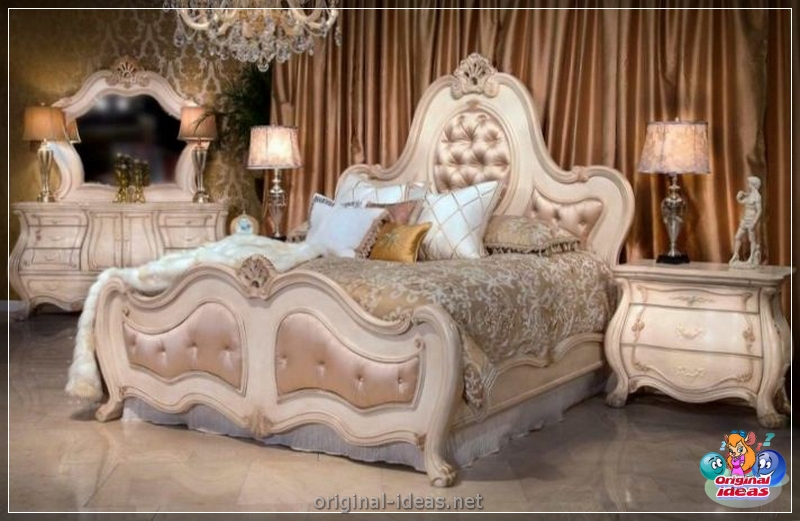 Classic bedroom is primarily the harmony and unity of the whole interior ensemble. It is important here that all objects are perfectly combined. It will be difficult to separately choose a bed, cabinets, puffs and a closet - rather, you have to buy or order everything in one place so that it is a single whole ensemble. Everything should be combined: materials, textures, colors.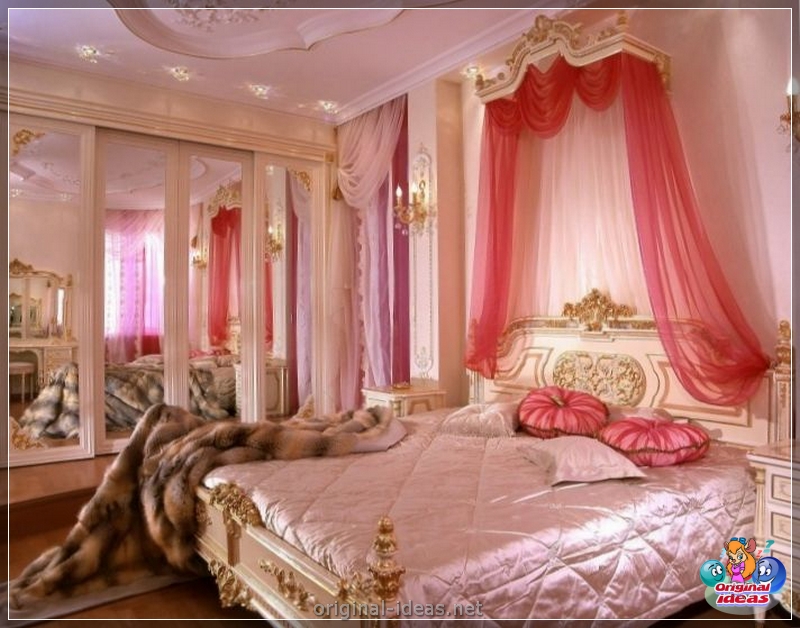 An important point - there is no asymmetry in the classic bedroom. Everything is for perfectionists, perfectly even, clearly, symmetrically. It is believed that it is symmetrical forms that soothe the brain and help to relax.
Furniture in the classical bedroom - certainly natural, made of wood, massive, heavy. It cannot be saved on details: it is important to have bedside tables, a small coffee table, ottomans, ideally - one miniature sofa.
Be sure to be a lot of old trinkets - antique figurines, old books, candelabras, paintings, mirrors. Near the bed should stand cute nightlights in ancient lampshades.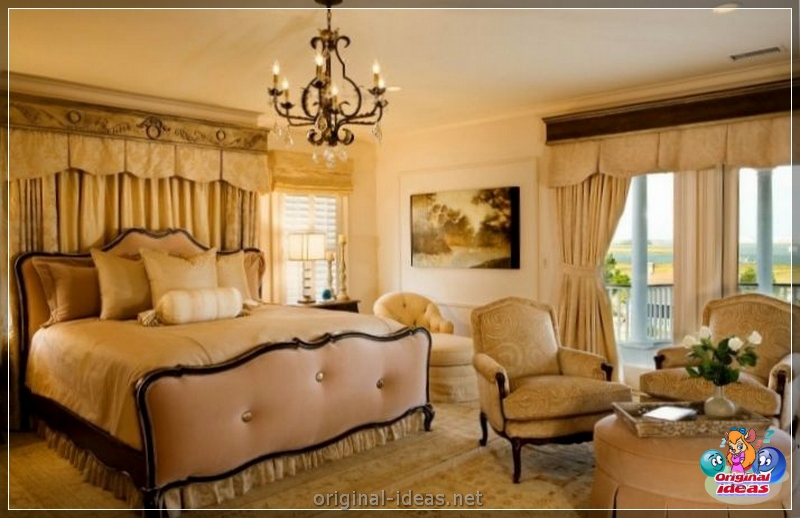 In general - luxury, but without kitsch. Balance is important to be able to save.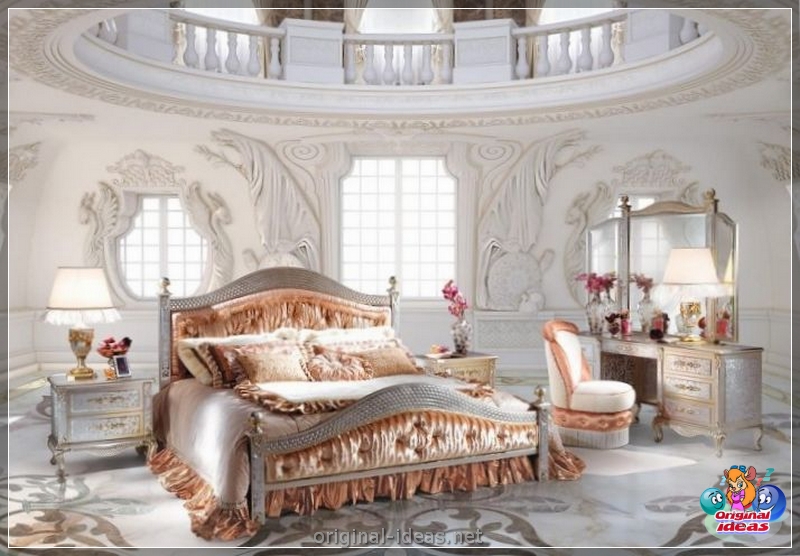 Features of the choice of furniture
The most modern classic bedrooms suggest an abundance of furniture in an old style - this is a chic and a feature of style. The most important element of space is a large double bed. The most luxurious and massive, with supports, a boudoir, pendants and other decor elements. It should be tall, with a rich design - bedspreads, decorative pillows, capes. In general, the royal bed. Bedside tables or tables are required, and the same, symmetrically on two sides of the bed. On them are the same night lamps. Wardrobe is a compulsory resident of the classical bedroom. A beautiful classic cabinet in a bedroom is not a new-fangled wardrobe, but a real wooden cabinet on legs, with carved doors. All of wood, heavy and very beautiful. A beautiful interior element is a toilet table with a mirror and a puff. It is convenient and pleasant to carry out cosmetic procedures before bedtime, feeling like a princess. Puffs and a large soft chair - an excellent addition to the common form. In everything, of course, there should be the unity of style and harmony. Upholstery - leather or velvet. And many beautiful pillows!
It is important that all the furniture in the classic bedroom is from one tree, does not differ in materials and textures, otherwise the room will look very cheap and untidy.
Styles and options
The richest and most luxurious is a classic bedroom in light colors. A spacious air bedroom with a white tree, light beige curtains and cream bedspreads, resembles the seam of the empress. So that such a room does not look a single white mass, it is important to combine shades.
Pure white classic bedrooms look too simple, beauty and luxury are not read in them. It is worth adding the volume, placing brown, golden or beige elements in the interior - carpets, textiles, pillows, decor. Decorate the bedroom with flowers - and there will be a real paradise.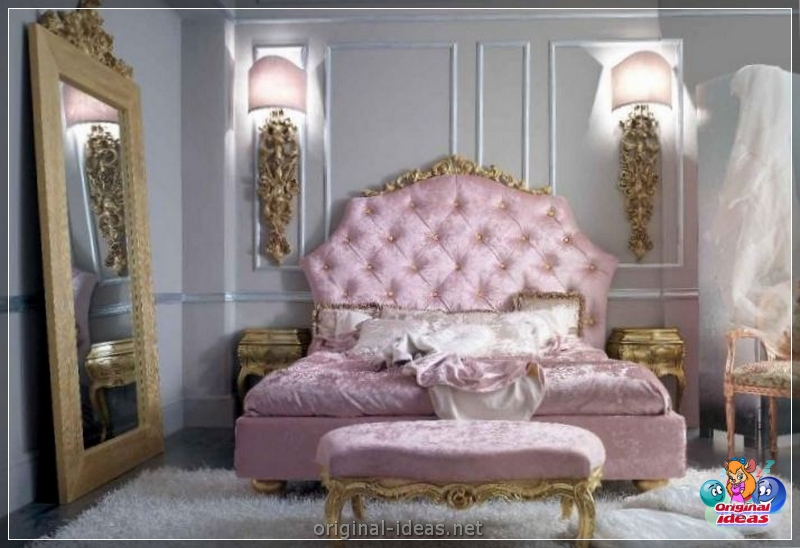 Classic bedrooms in dark noble colors look gorgeous. It can be a dark wood for furniture, as well as dark shades in the design. The main color should be one-for example, dark cherry, burgundy, wine, purple, dark brown, deep blue.
This color can prevail in bedspreads, curtains, wall coatings. And as bright accents - a lighter shade, but in the same gamut. Light pillows, carpet, flowers and vases, candlesticks and figurines.
Gold and natural beige are the colors of the imperial bedroom. Shades of natural light wood are perfectly combined with gold. Textile compositions can be in sand, beige, powder tones with the addition of pale pink. And individual elements with gold or bronze - for example, frames of paintings or mirrors, vases, figurines.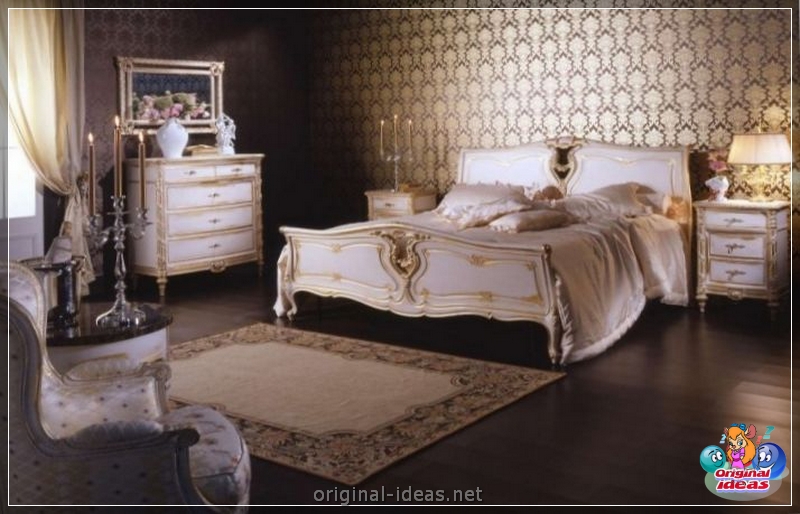 Do -it -yourself design
In fact, relatively inexpensive classic bedrooms - this is quite real. It is not necessary to buy furniture from expensive elite varieties of wood, and order pillows made of natural silk. You can do with small means if you turn on the imagination.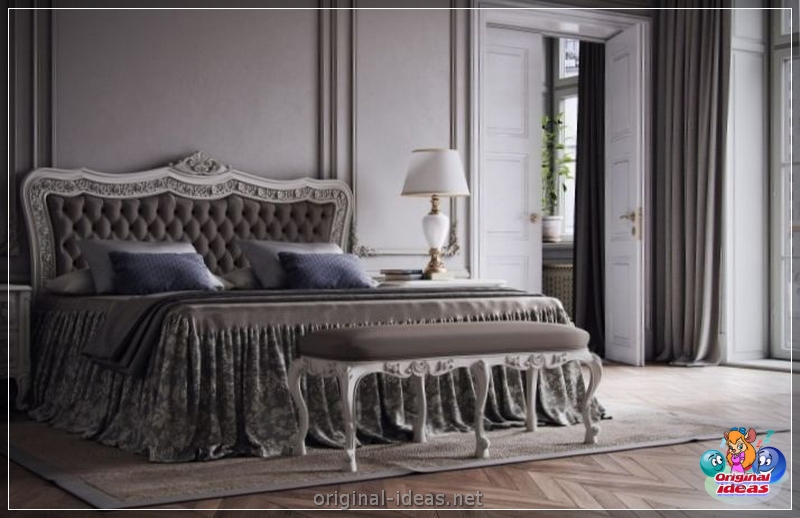 Of course, bedroom furniture in a classic style is the main cost item. But fortunately, furniture sets and ensembles are now produced at low prices, and they look like objects of rich antiquity. So if you wish, you can find worthy options quite budget.
Bedspreads, pillowing pillows, capes, curtains - all this can be sewn, so it will come out much cheaper. Plus - exclusively. Luxurious and inexpensive materials are sold in fabric stores that look like a real velvet, silk and expensive atlas. From such fabrics you can create excellent textiles that will decorate the bedroom and make it luxurious.
Beauty with your own hands
If you are friends with hand-made, then you can "greet" any object, cover with gilded paint the most ordinary vases or figurines, in a word-create beauty with your own hands. There would be a fantasy!
Now there are many opportunities to make beauty without excessive costs. The main thing is a feeling of prichandy and a clear understanding of what should be born as a result. Imperial chambers are available to everyone!
The material was created with support: Photos of a bedroom in a classic style