Design of a small bathroom: the best ideas from leading designers and tips for choosing a bathroom style (90 photos)
Repair of a small bathroom can take a lot of effort and time from the owners. Often, the selection of design and furniture is a very difficult task that cannot be solved independently.
But if you try hard, even several square meters can be easily turned into a paradise that you will not want to leave.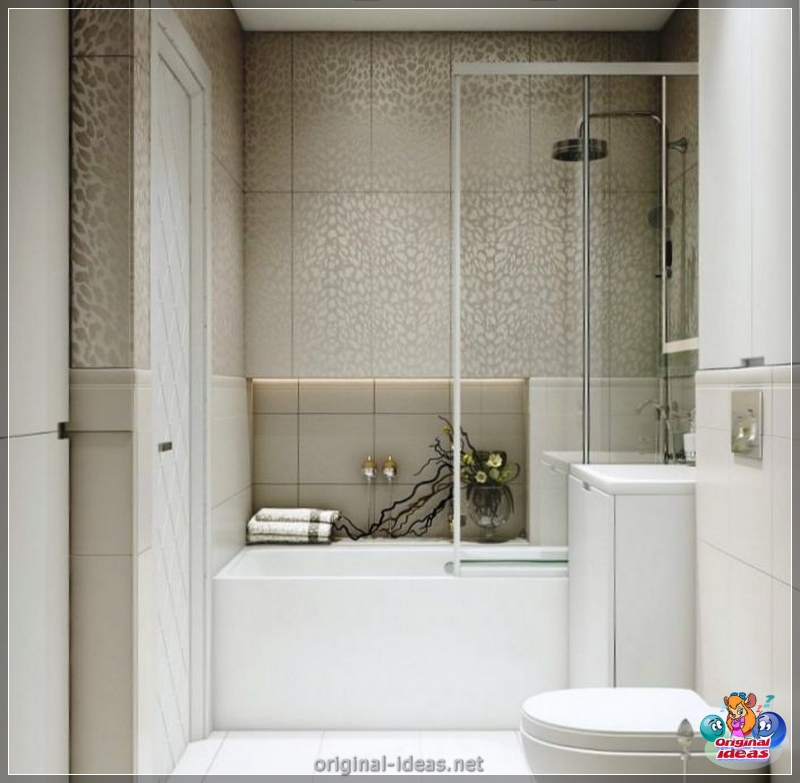 A modern small bathroom may look very stylish. To do this, you need to correctly combine furniture and finish, place things and choose accessories.
Before starting the repair ..
You should not start repairs spontaneously. Before starting repair work, you need to carefully consider everything and determine the consumables.  But a no less important issue is redevelopment. Often, this is a small room - not only the bathroom, but also the toilet.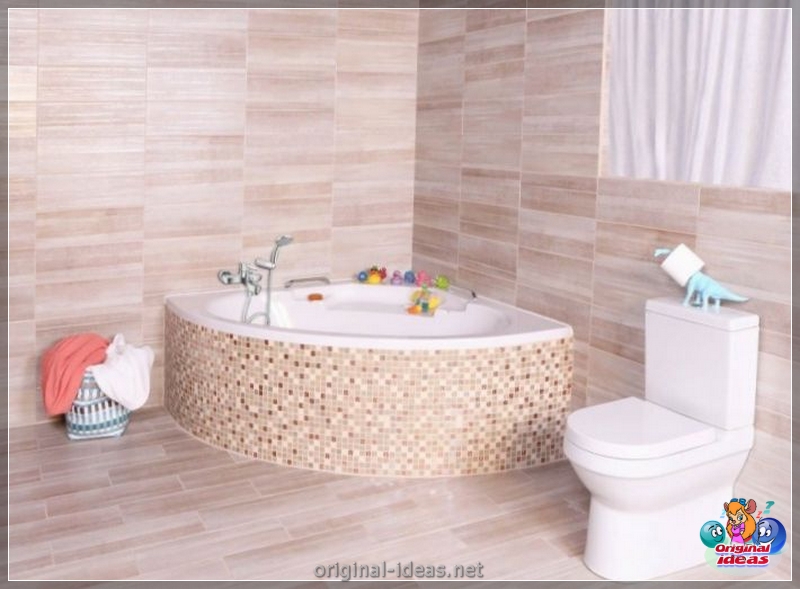 And the owners are facing the question - to divide this room into two or leave everything as it is? It is also necessary to invite specialists and analyze.
If you decide to unite or divide these two rooms, then the first thing you will have to contact special authorities and get permission.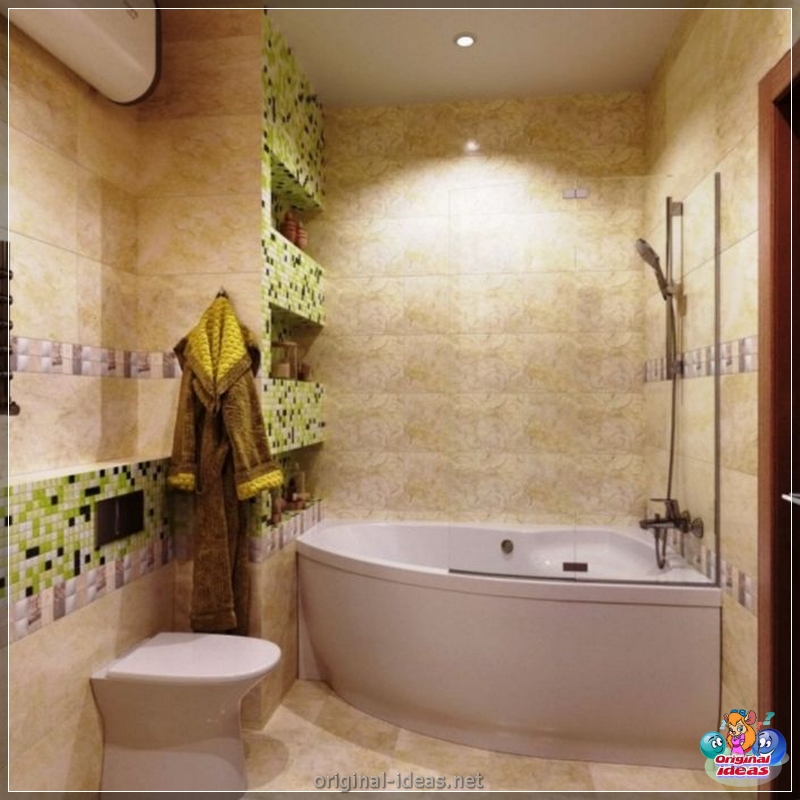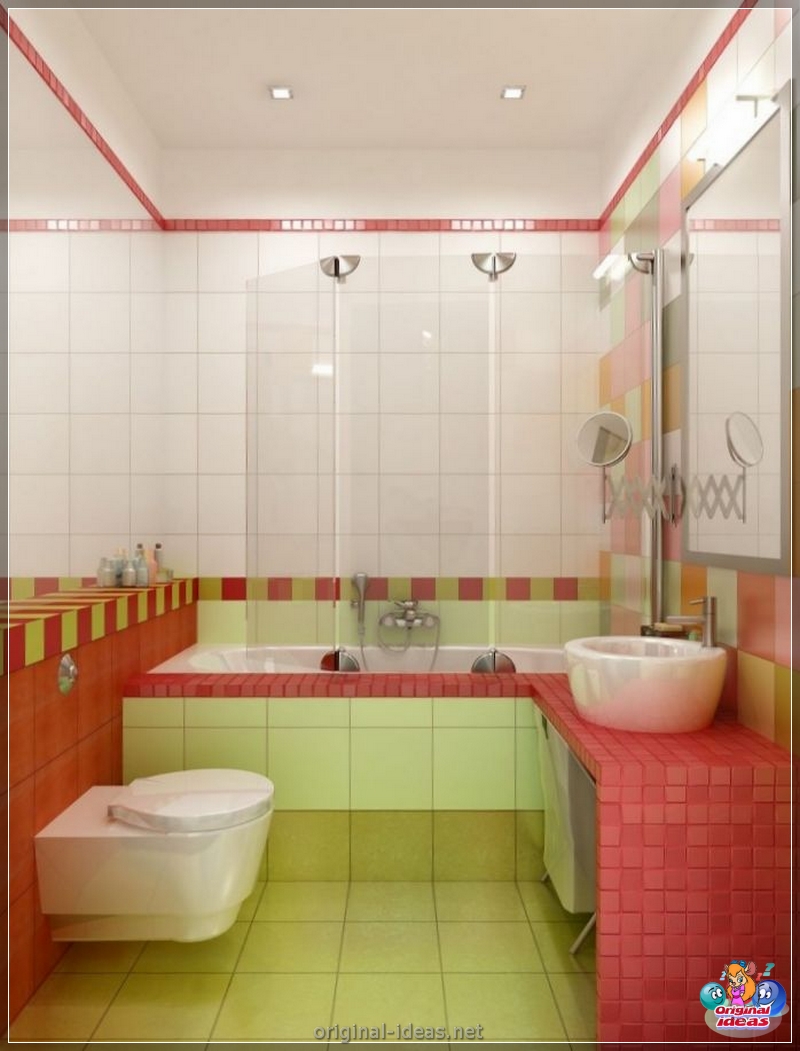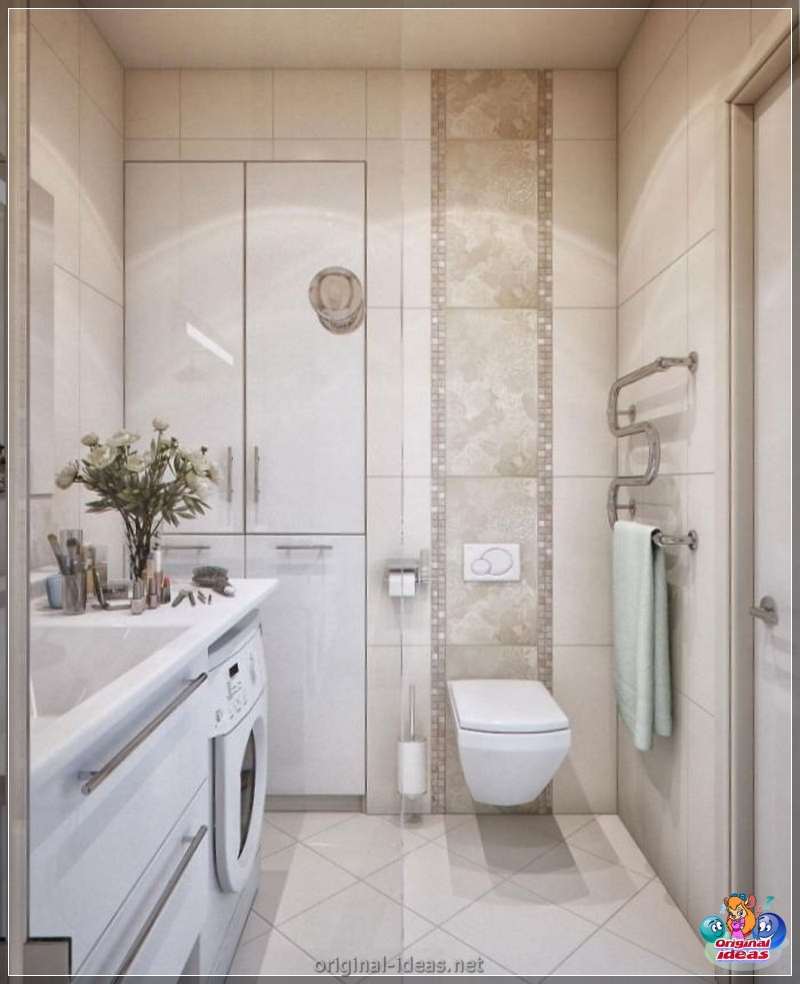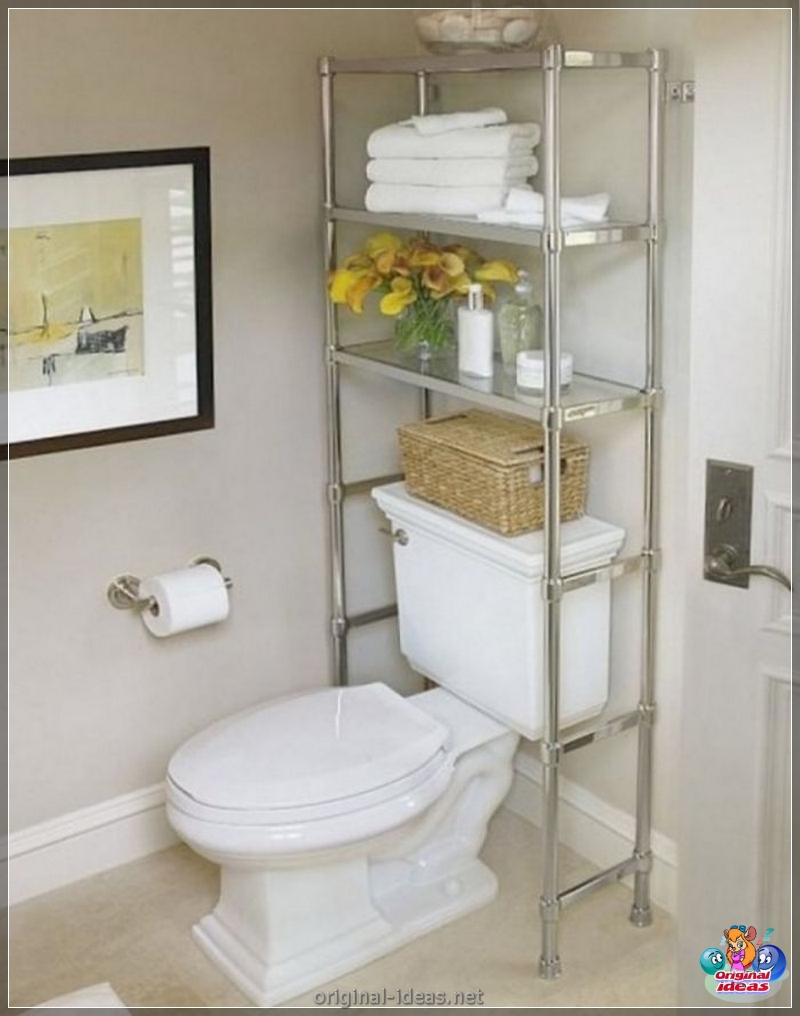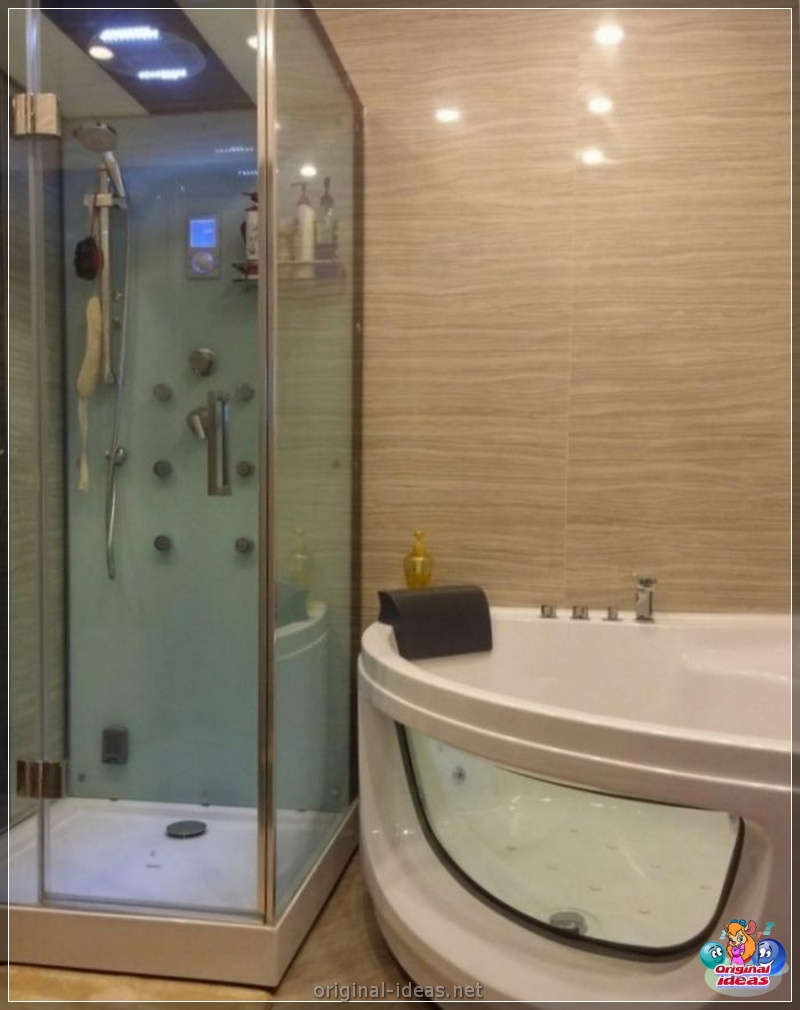 But you can increase the space of the room if you remove the partition between these two rooms.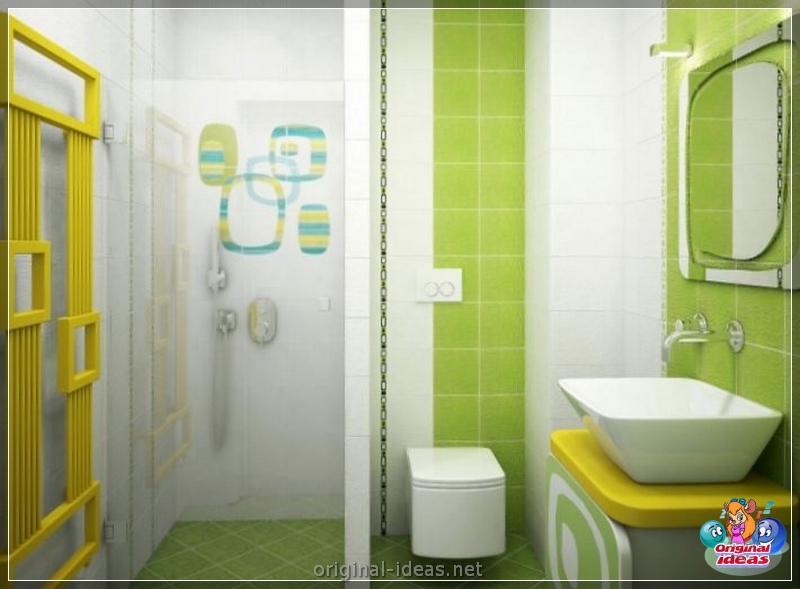 Of course, the wall very strongly reduces the size of the room, but after all, other factors that can be demolished. If important communications are held in the wall, then you will have to refuse demolition.    And think about whether you need a big bathroom?
Expendable materials
Pre -prepared plan allows you not to lower any little things. In addition, you will know exactly how much overhaul will cost you and how much time it will take for it.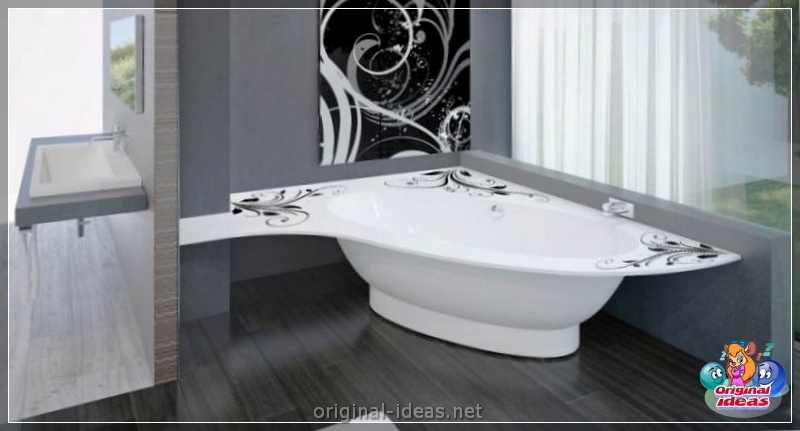 In order for the interior of a small bathroom to turn out to be individual and unusual, you should pay attention to the fundamental factors: Area and shape of the room. In almost all apartments, the shape and area of ​​this room is the same, in a private house you can still come up with something and change the shape of a small room; The location of communications. Usually, the transfer is allowed and there are no obstacles; Doors and windows. If the door opens inside the room, then it "eats" the already small space. Change the loops and make it open to the corridor. As for the windows, they can be laid, because in this room they do not carry any functional significance; Installation of additional ventilation. No matter how small the room is, additional ventilation is simply necessary.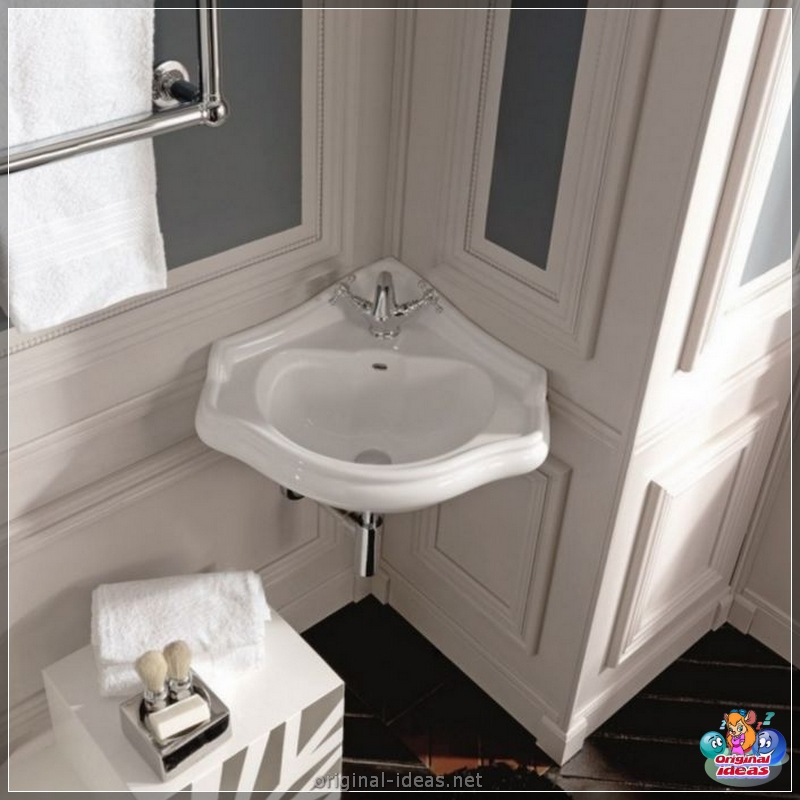 The bathroom has very high humidity. Therefore, if you started repairs, then try to choose the best consumables. They should be resistant to temperature differences, not let moisture and cold pass, and look beautiful.
Flooring
Very many owners believe that it is enough to lay tiles on the floor and do not need to do anything else. But, if you want to make high -quality repairs for more than one year, then it is worth performing additional types of work.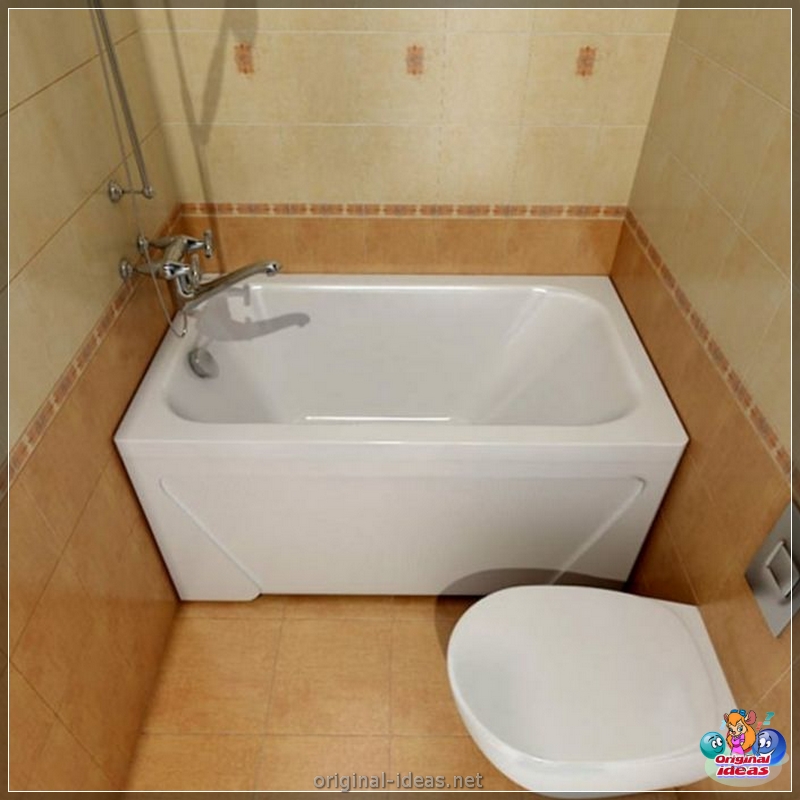 So that in the bathroom it becomes much warmer and if you want to step on the warm floor after a warm shower, and not on the ice tile, you can make the floor with heated or simply insulate it with special materials.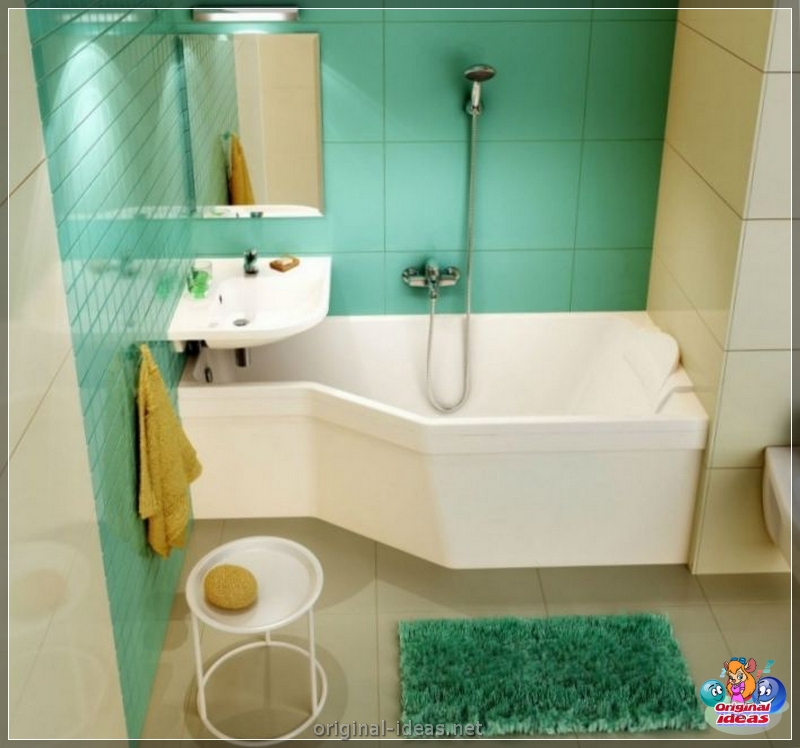 Wall decoration
You can finish the walls in the bathroom with a variety of materials. It can be ordinary ceramic tiles, artificial stone, siding or washing wallpaper. The main thing is that this material is not afraid of moisture.
It is not necessary to choose a traditional white color, you can opt for light or pink. These colors soothe and help to relax.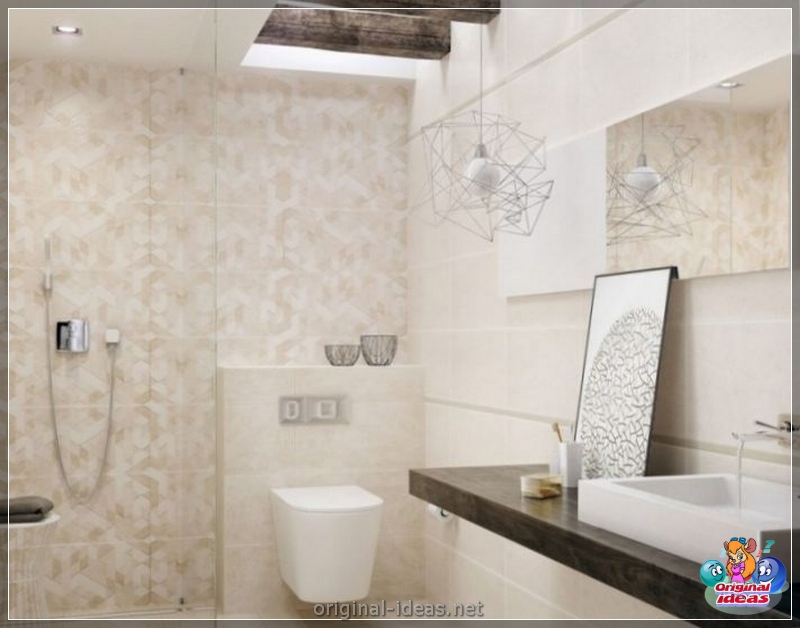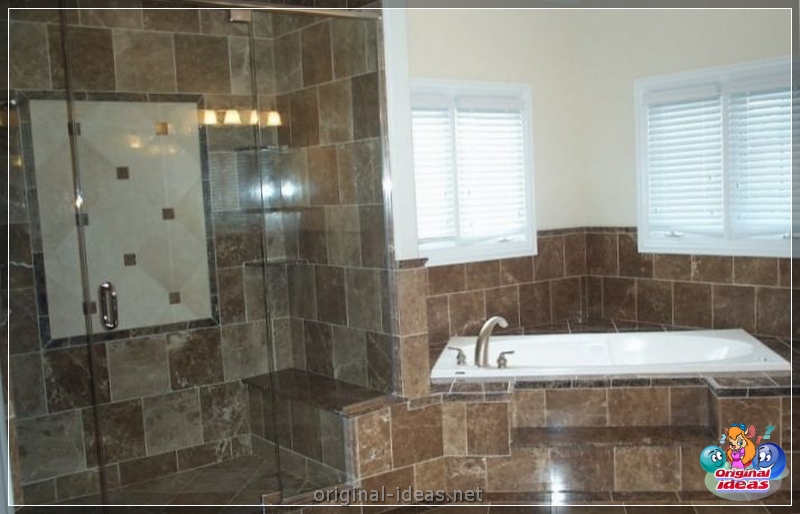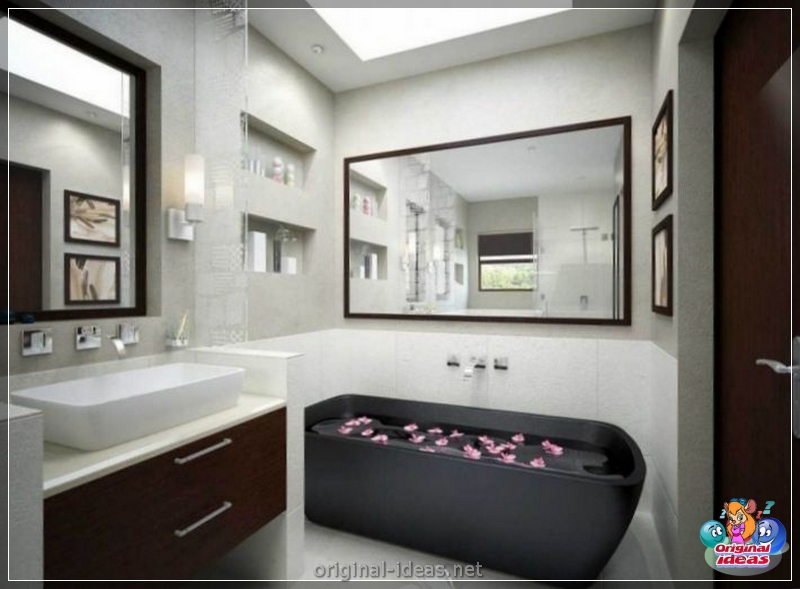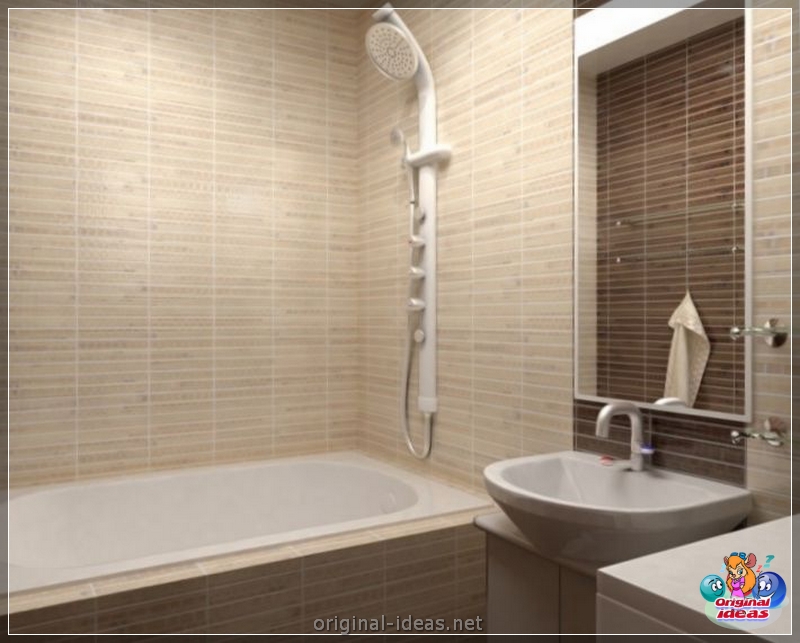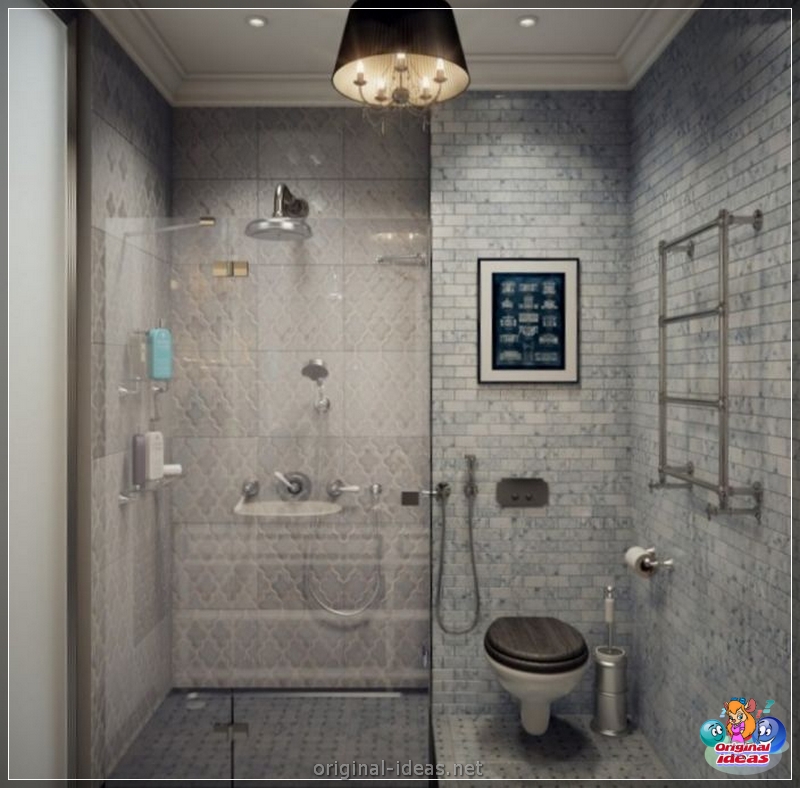 Before finishing, it is necessary to correctly carry out all the repair work. Tiles for a small bathroom should be light shades so as not to reduce the room.  As for the colors, it is better to opt for acrylic and silicone compositions.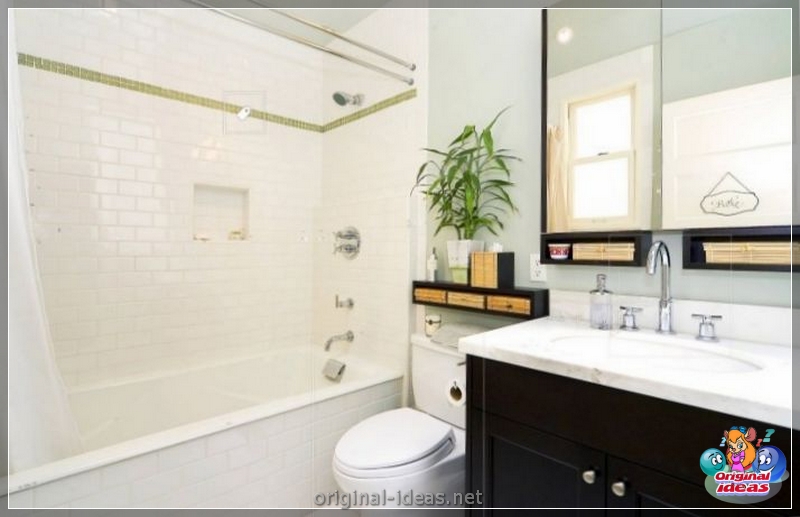 Ceiling finishing
It is best to make a mirror ceiling in a small room. It will look profitable and increase the already miniature space.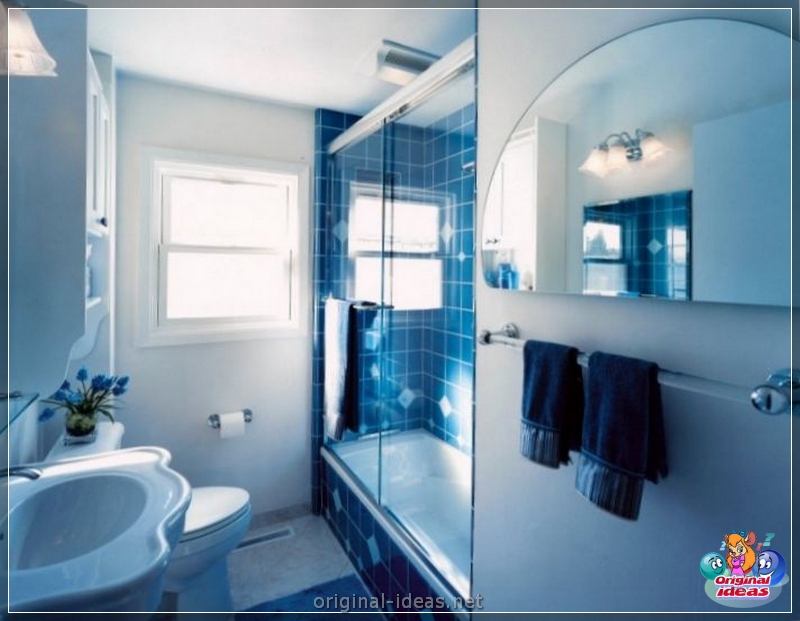 You can make a stretch ceiling. It will last you for a long time with proper care, in addition, the masters will select special materials that are not afraid of moisture and sharp temperature changes.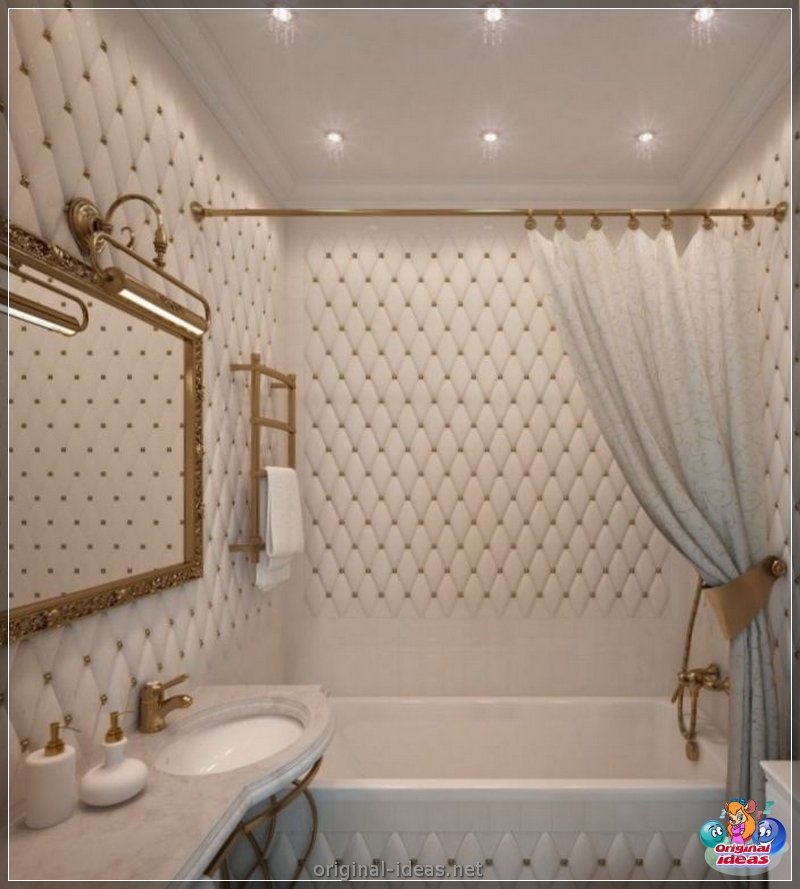 But, if there is no money for such a ceiling, then you can simply paint it with light paint. Only a couple of paint quickly slamms, so you have to paint every year.
Small bathroom with shower
The shower booth will fit into a small room as well as possible. To date, in specialized stores you can find very comfortable booths that somewhat reminiscent of a jacuzzi.
Ventilation is installed above the cab, so all the moisture and steam do not leave its limits, and the whole room remains dry.
When developing the design, do not highlight the area where the shower will be installed. It should merge with accessories and technology. As a result, you should get a single space.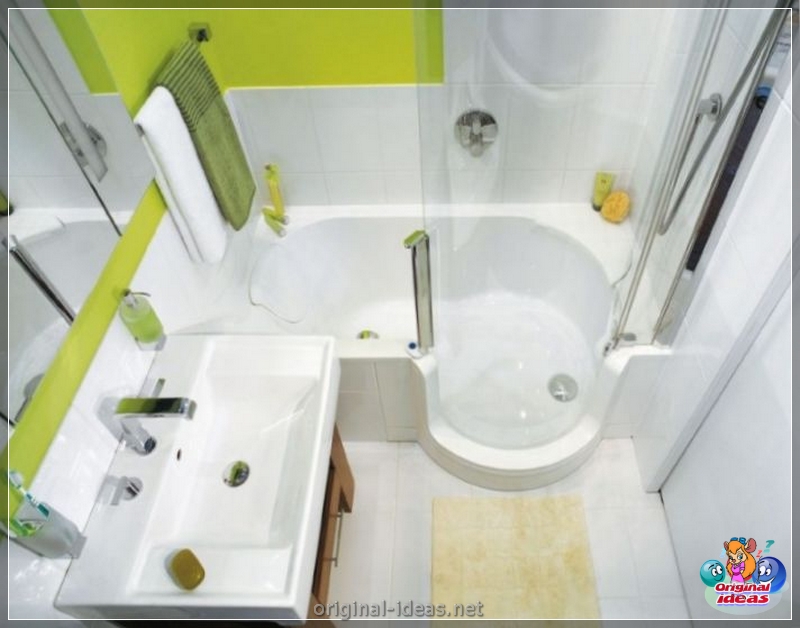 Zoning the room of a small bathroom
This stage is considered a decisive. After all, if the furniture is incorrect, separate the areas where the plumbing will be located and make a mistake in the selection of accessories, then you can even ruin the highest quality repair.
Plumbing. Choosing plumbing should be carefully. You will have to abandon the massive shell and choose a neat toilet. Thus, you will save space.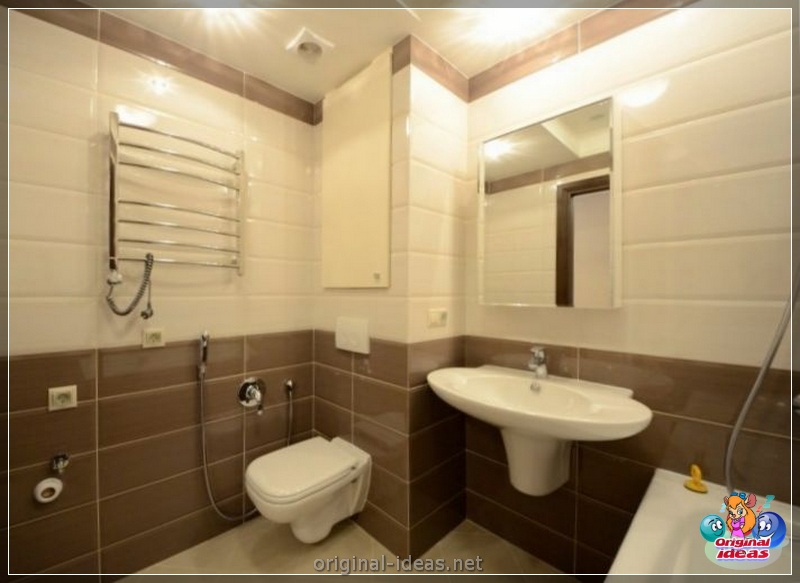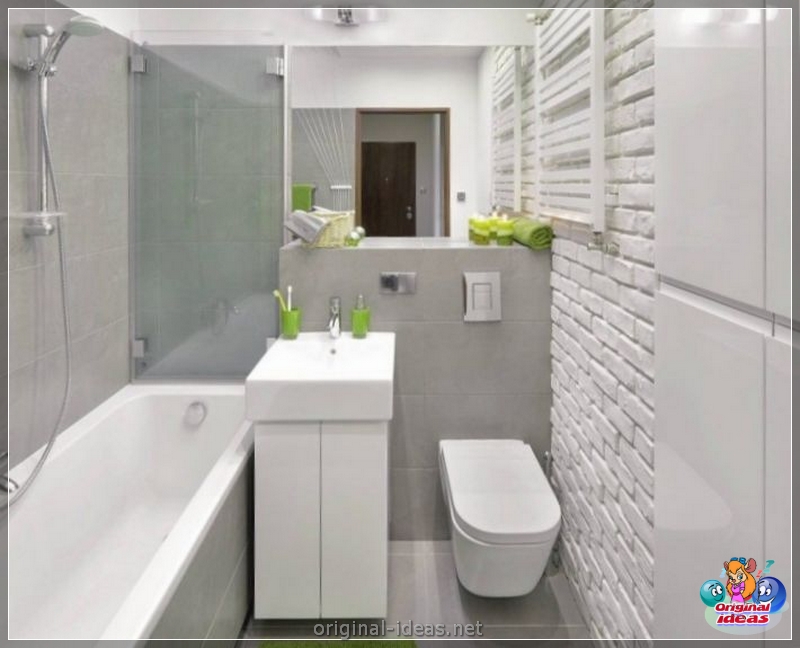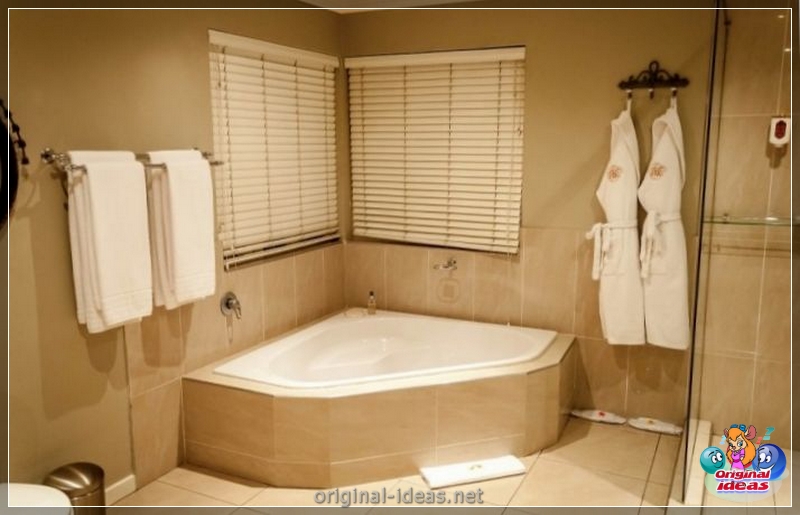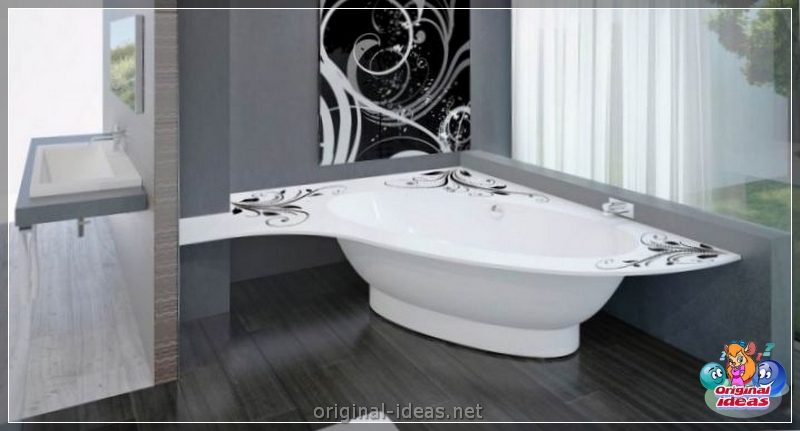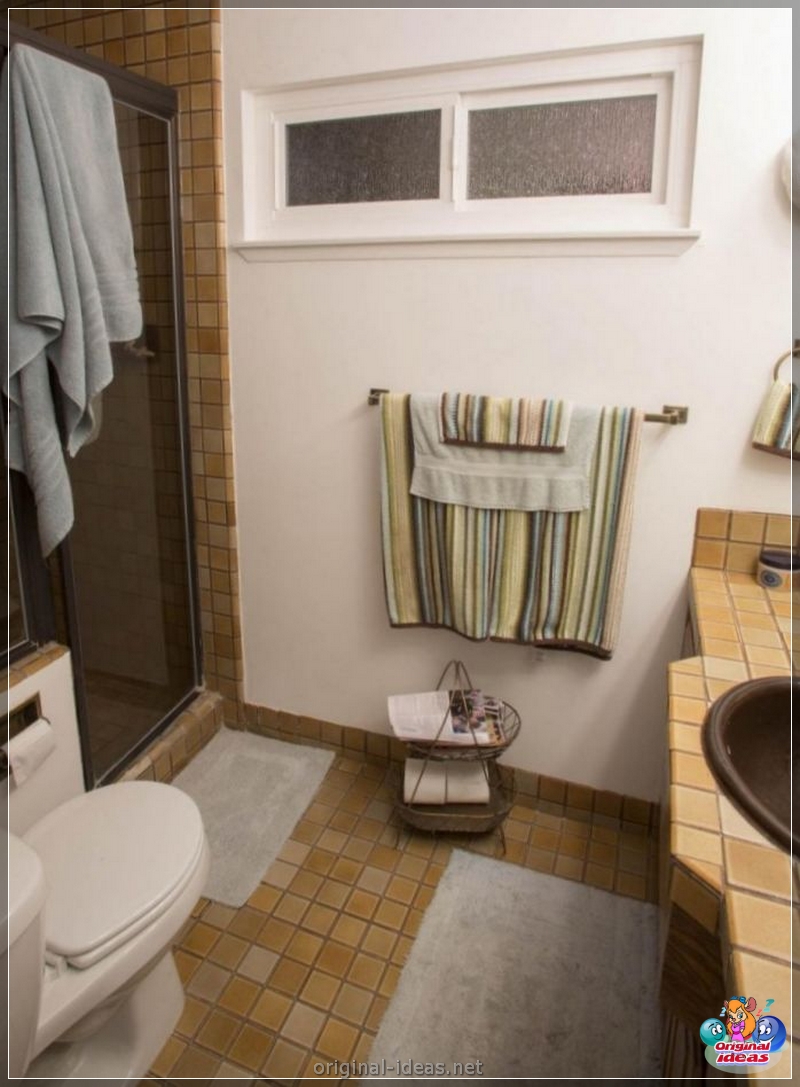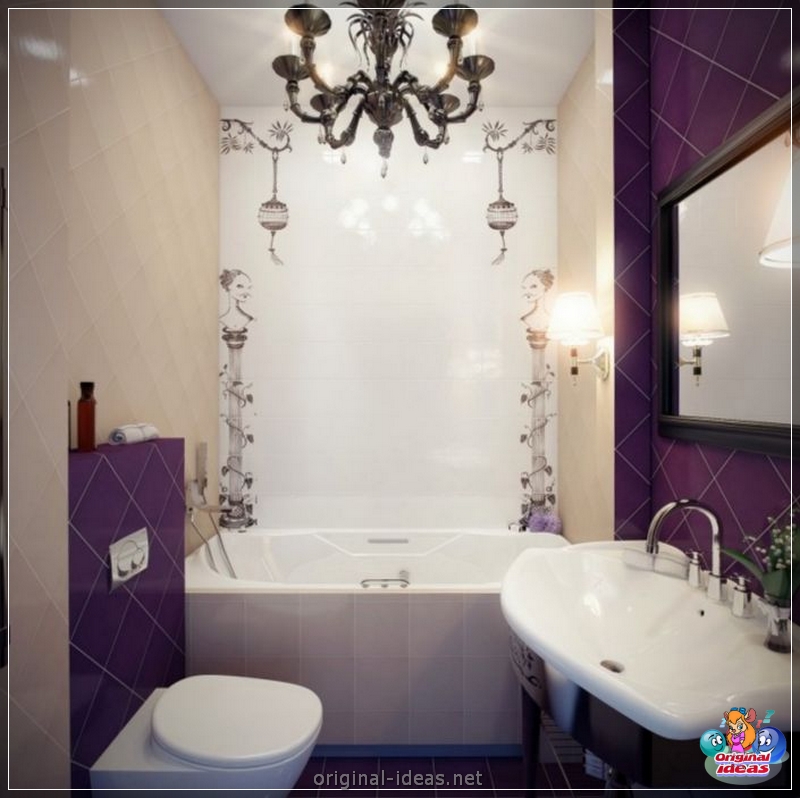 Technique
But what about the technique? In this small space you need to accommodate another washing machine. As a result, you should get a beautifully designed room where you can not only relax, but also wash things.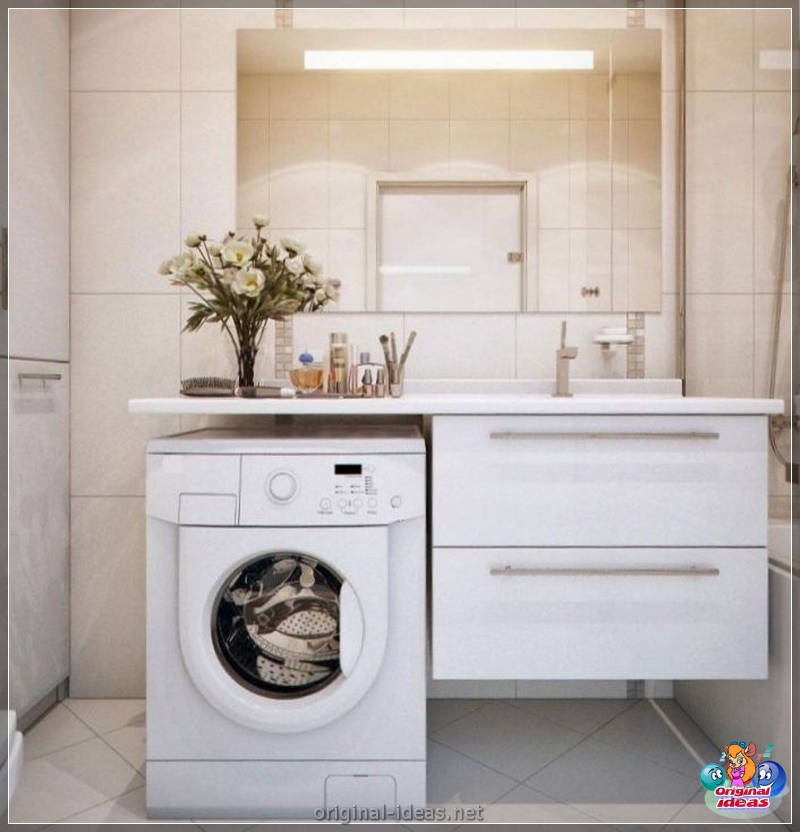 There should be a minimum of equipment in a small bathroom. If you decide to place a washing machine in the bathroom, then buy the narrowest. It is better to install it under the sink or in the corner so that it does not attract attention.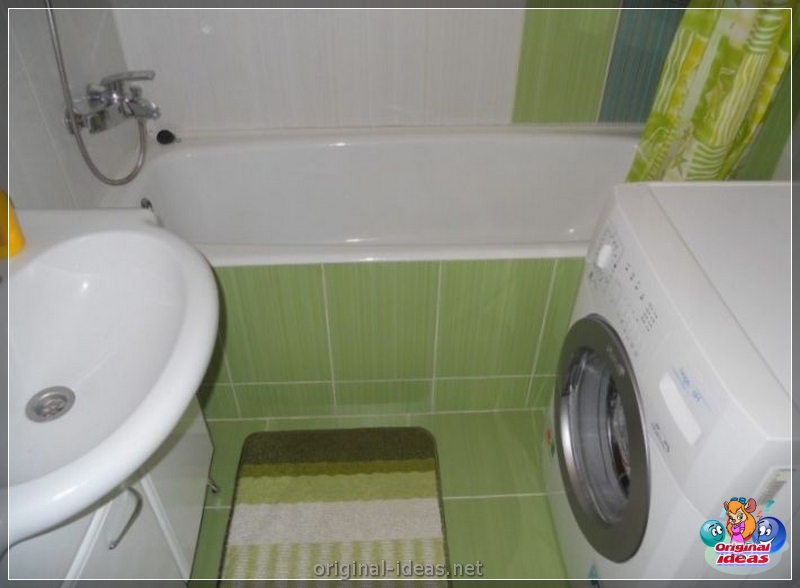 Accessories
Shelves and additional accessories should not be too many. They should be everything in the right places and in no case do not empty.
Do not buy massive cabinets and shelves. The dried dryers should not take up a lot of space, you can buy small hooks and hang towels on them.
Photo design of a small bathroom can be viewed on our page. Here you will find a selection of the best project design that will fit perfectly into a small space.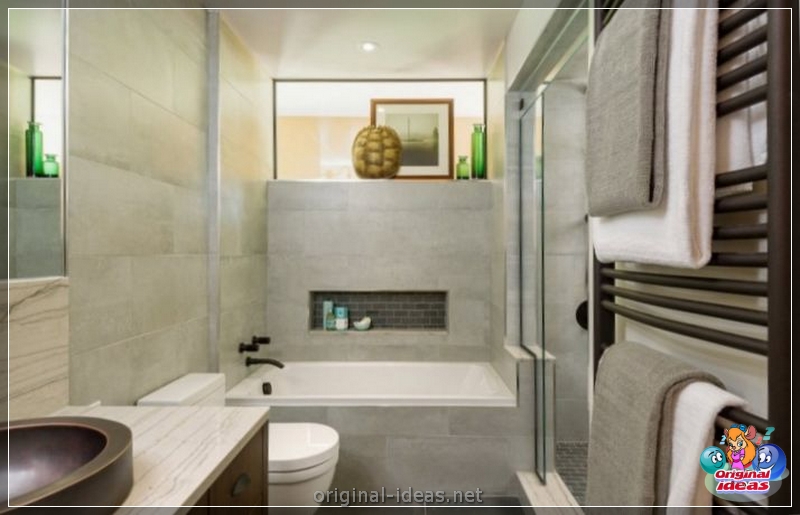 Photo design of a small bathroom