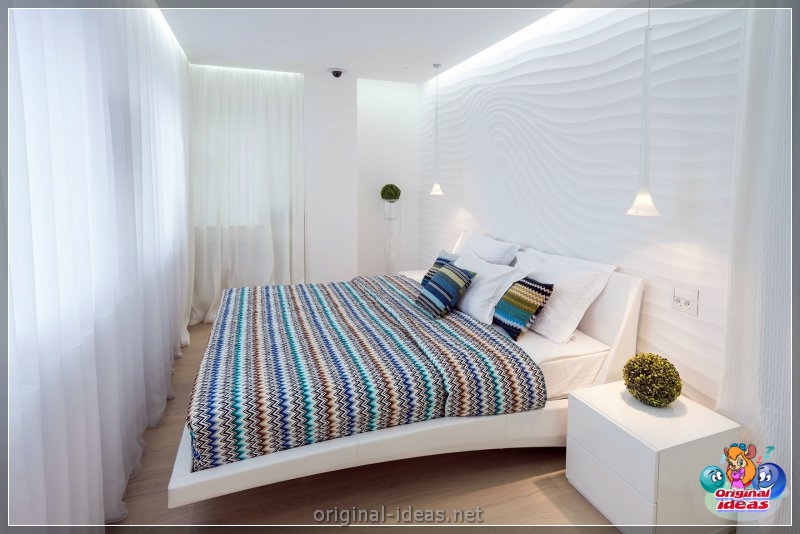 Bedroom 10 sq. m. - This is a rather small room, the design of which should be paid to special attention. It is important to rationally use every square centimeter of the area. With the right approach, such a bedroom can be made not only convenient and practical, but also very aesthetic.
Style Interior Style Classic Stybbebby-Shikstil Eco-Flower Paliter from the bedroom 10 kV. m.
Interior style
The design of the bedroom of such an area can be made in almost any style. But, professional designers recommend using simpler, not overloaded solutions. There are a lot of original concepts and ready -made solutions.
See various photos of the bedroom 10 kV. m. Perhaps you can choose a ready -made solution or, based on various examples from designers, make your own unique project.
Modern style
One of the best solutions for a compact bedroom. The modern style is not characterized by a large number of decorative elements, so the interior will not seem overloaded. The modern design of the bedroom is characterized by simple lines and correct forms. This style is characterized by minimalism in everything.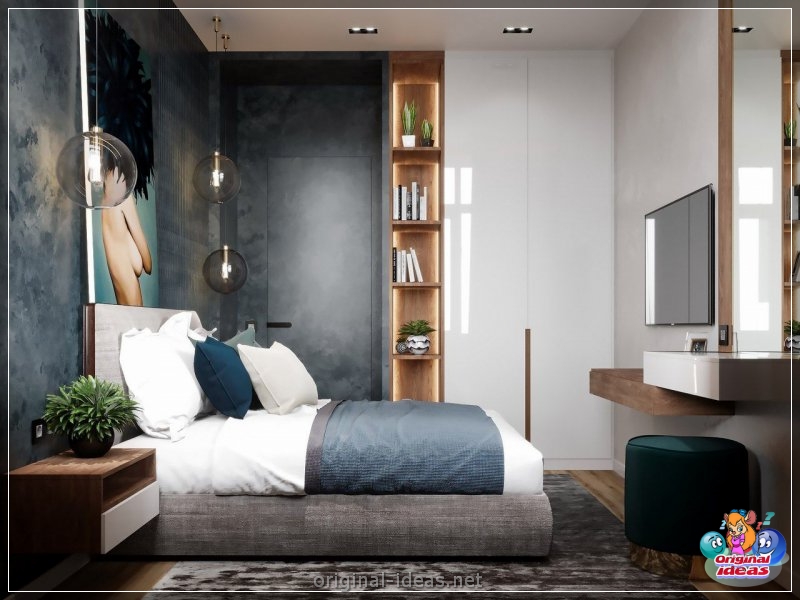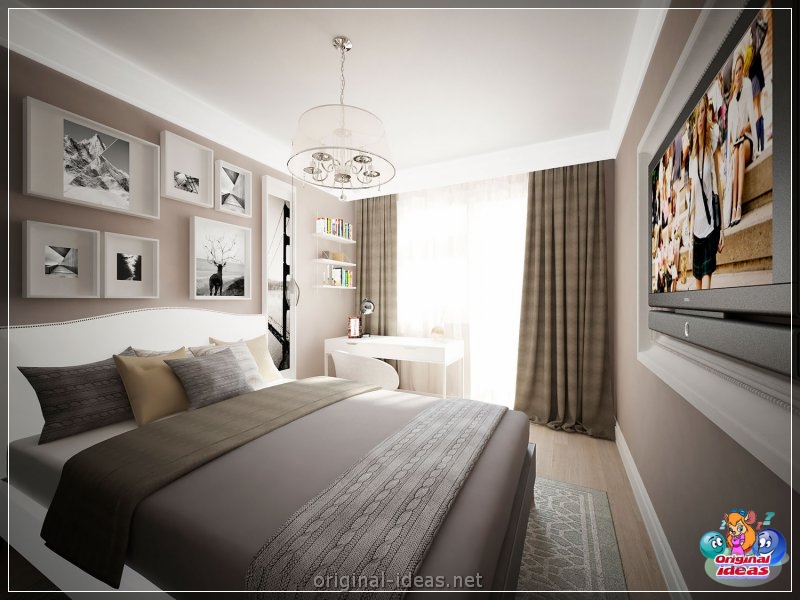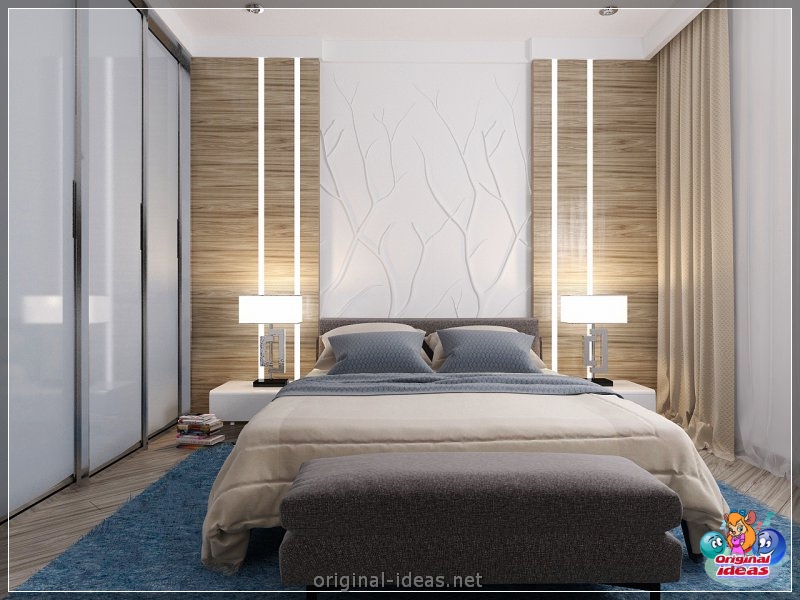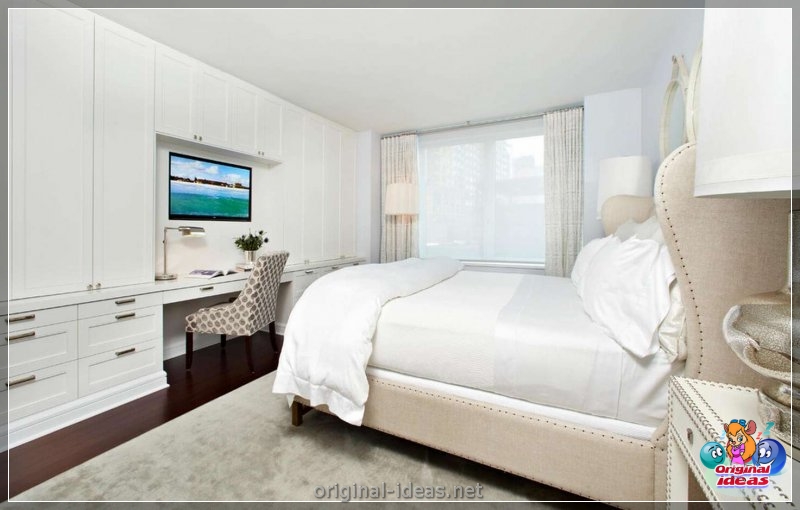 The main emphasis is on the functionality of each element of the interior and furniture. A minimum of decor here, no extra elements. They have no place here, the room is so small. Use mainly light colors, they will make the room visually more spacious.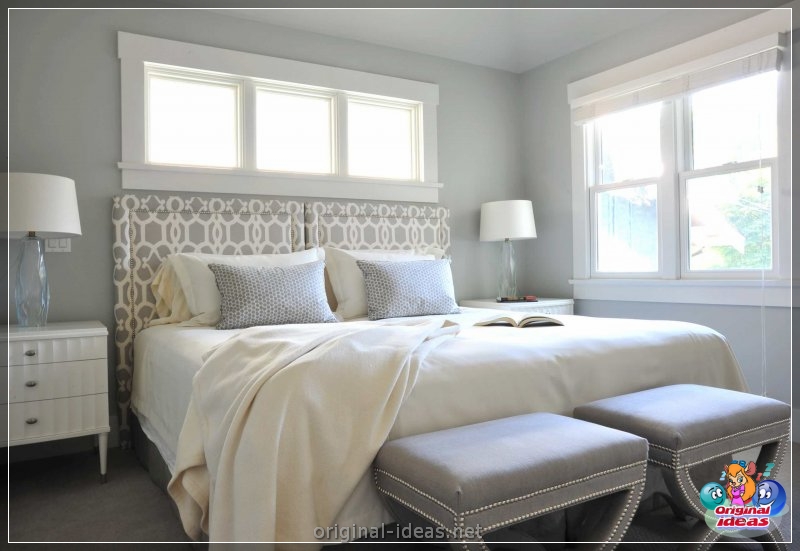 Classic
Bedroom interior 10 kV. m. rarely decorated in a classic style. But, in general, this method can also be used, although with some restrictions. This is not so much a classic as its adaptation to the present.
Bedroom layout 10 kV. m. in the classical style, it is symmetrical. This applies to both the location of the furniture and the decoration features. At the same time, it is worth using straight lines and correct forms. Although these are attributes of a modern style, it is better to bring them to the classics, since straight lines are more suitable for small rooms.
In terms of choosing colors, recommendations are similar - give preference to light tones. In modern classics, white, gray, beige tones look good.
East style
This style is characterized by simplicity and at the same time sophistication. A good idea for a small bedroom. Minimalism prevails in the interior. But, in the oriental style, it is customary to use natural finishing materials.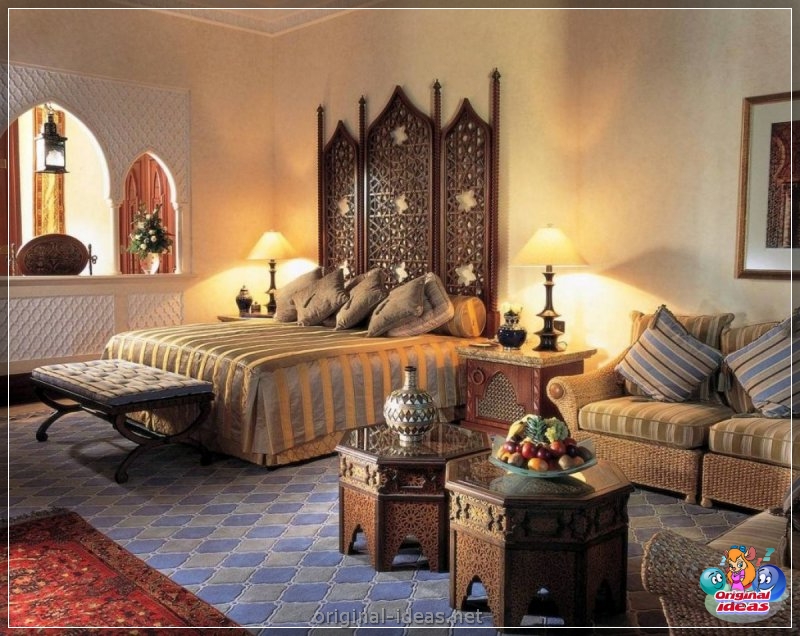 The design traces even lines and correct forms. Decorative elements are made in the oriental style - figurines, elongated vases, paintings on Japanese theme, etc. P. The interior is not overloaded. The eastern -style bedroom is characterized by the minimum required amount of furniture.
Shebby-chic
Also a good solution for a small bedroom. This style is characterized by the atmosphere of vintage. Here you can use manually restored furniture sets. Decorative scuffs may be present on furniture, creating an atmosphere of unobtrusive antiquity. In color, give preference to light tones.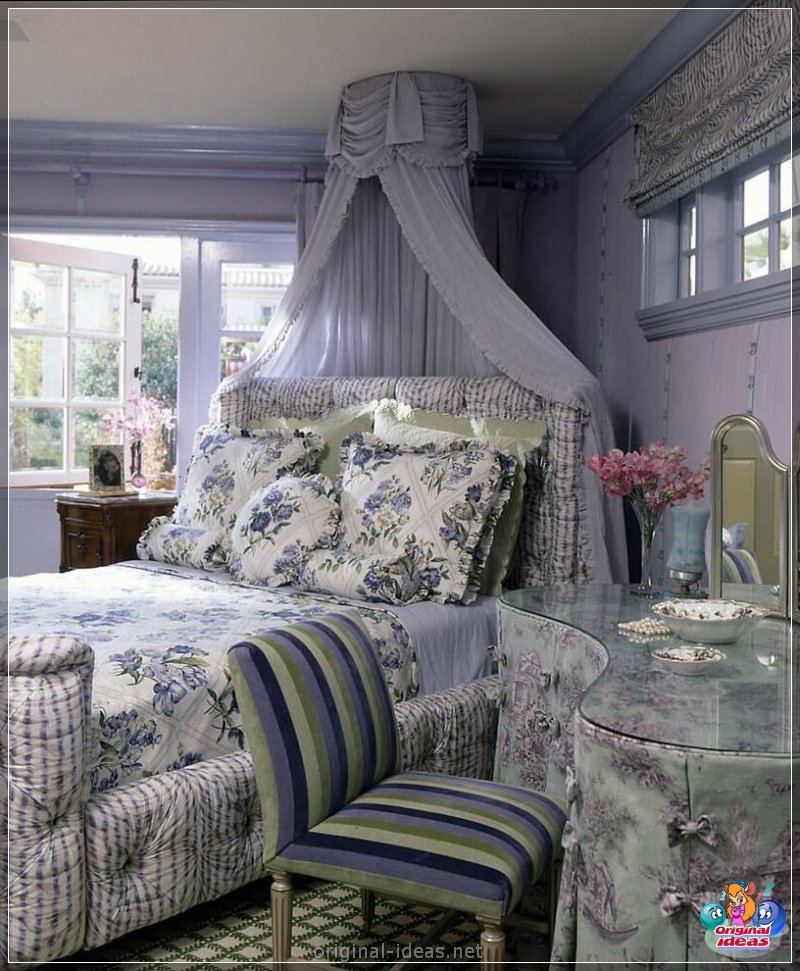 Do not use too much decor. Otherwise, the interior will be overloaded. Furniture and finishing are already original in themselves, so there is no need for extra decorative elements.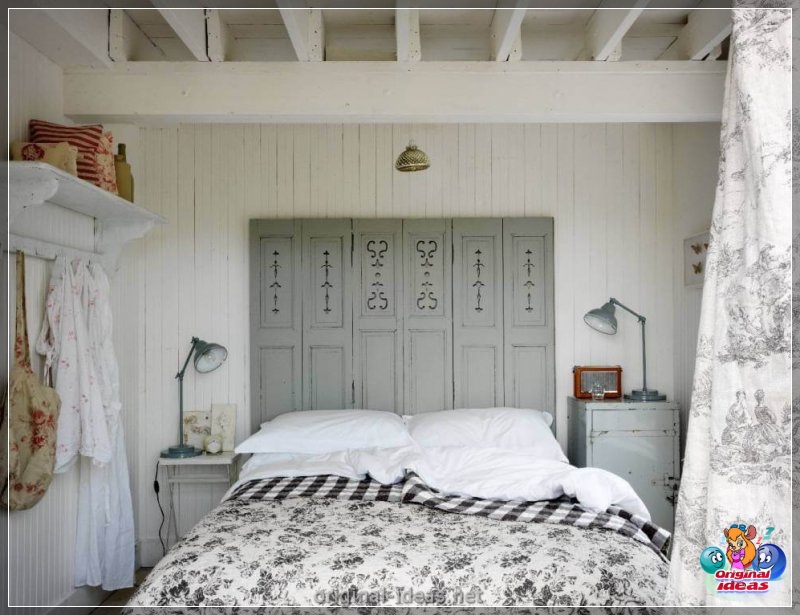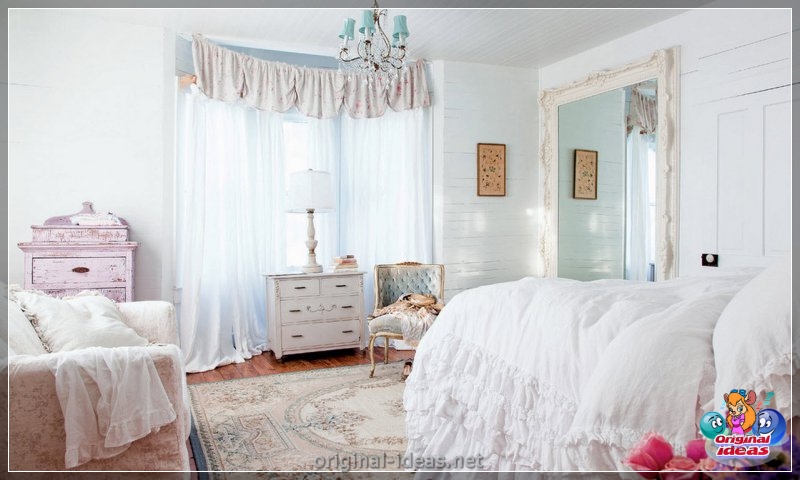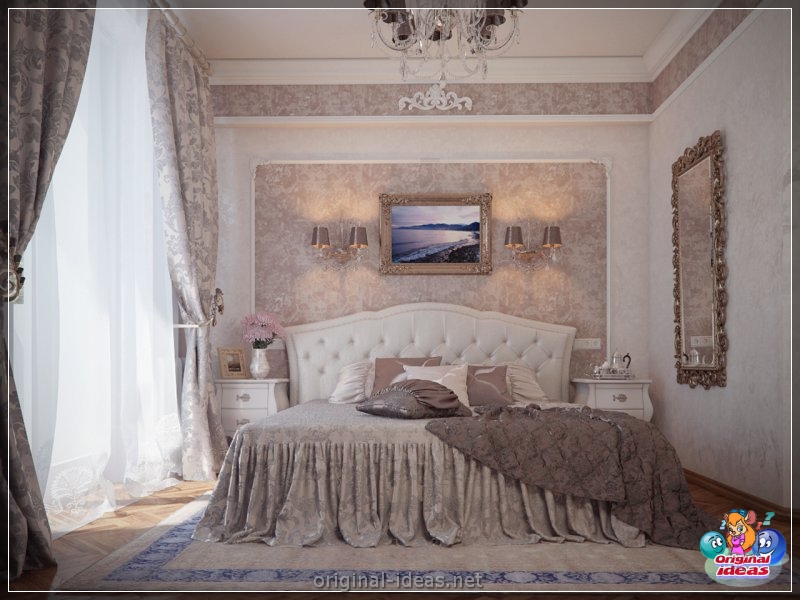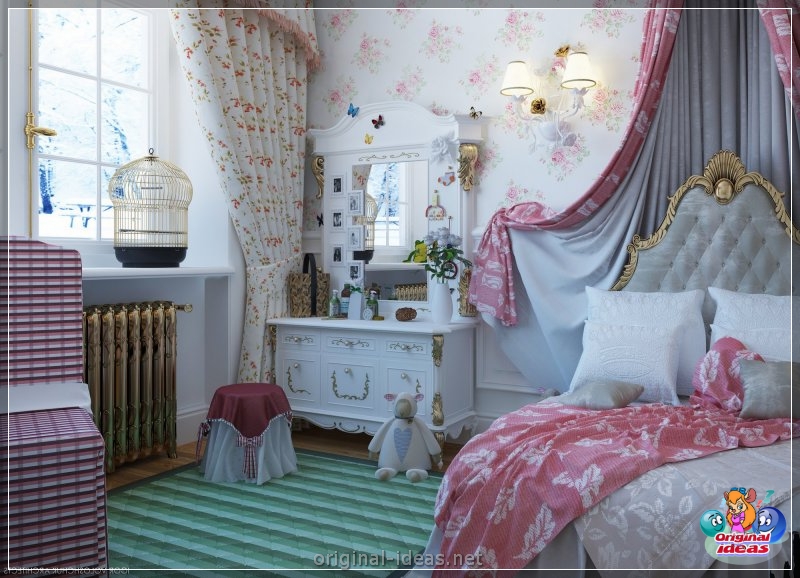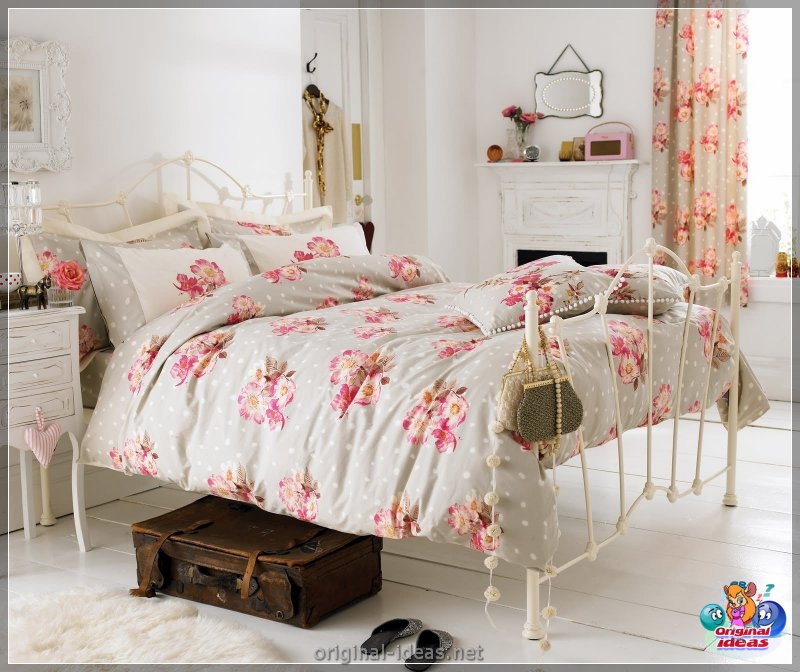 Eco style
This stylistic solution is based on the concept of environmental friendliness. For the decoration of the room, mainly natural materials are used, as a rule, this tree. The style of unity with nature is traced in the style. On the walls and furniture, patterns in the form of twigs or insects are appropriate. You can use wallpaper with various natural images.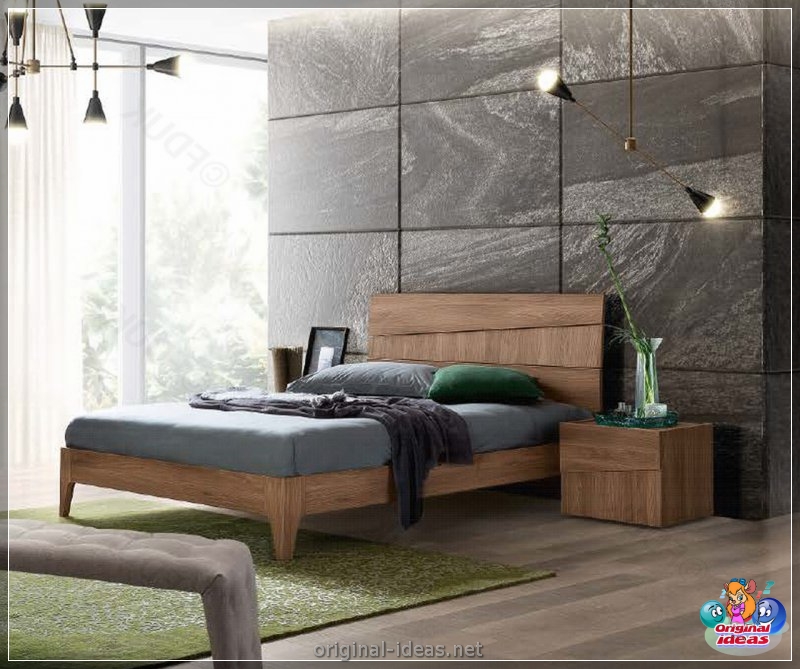 The style of IVF refers to modern areas, so it is characterized by minimalism. Strict straight lines are used here.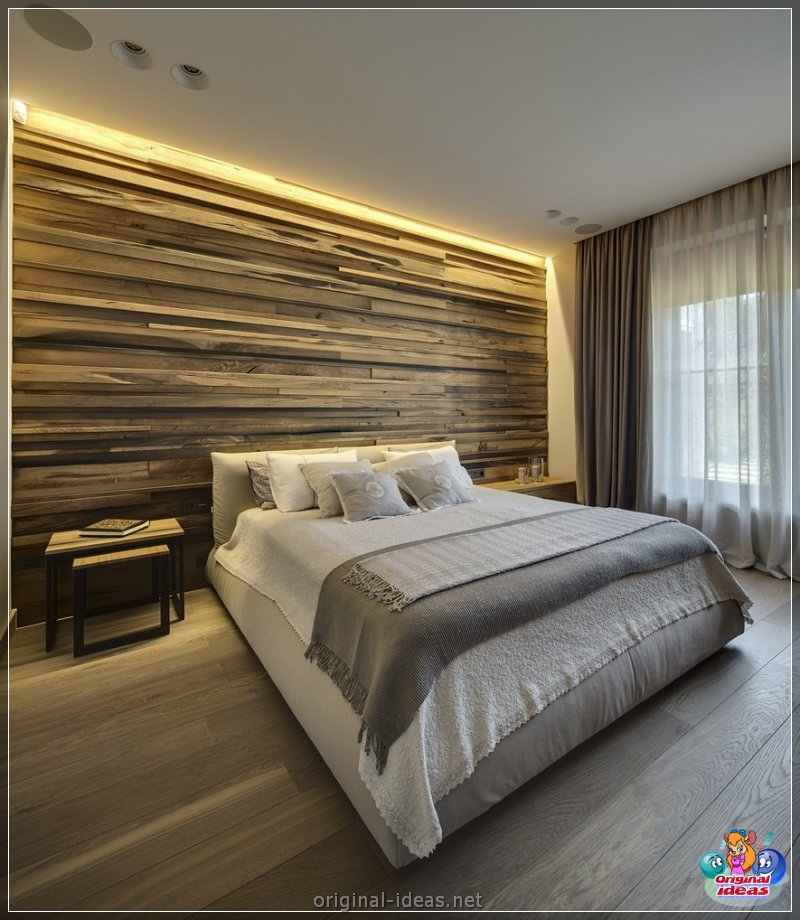 The color of the walls is usually light, often delicate pastel colors are used. Furniture can be slightly darker than walls. In all furniture and design, an imitation of the wood texture is traced.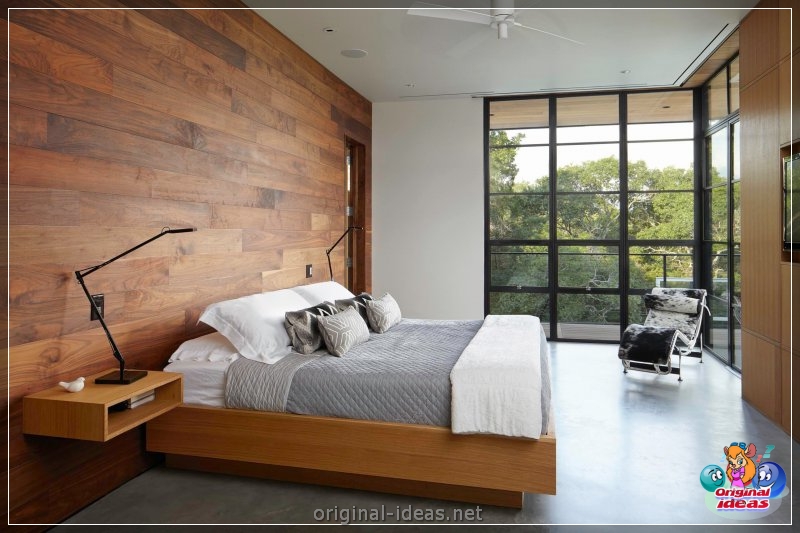 Color palette
It is important to decide with the color of the bedroom before the repair. Designers recommend using light colors that visually expand the space. A popular solution is a white bedroom. Great solution for almost all modern styles. You can arrange a bedroom in an attractive monochrome style, combining white finish with black furniture.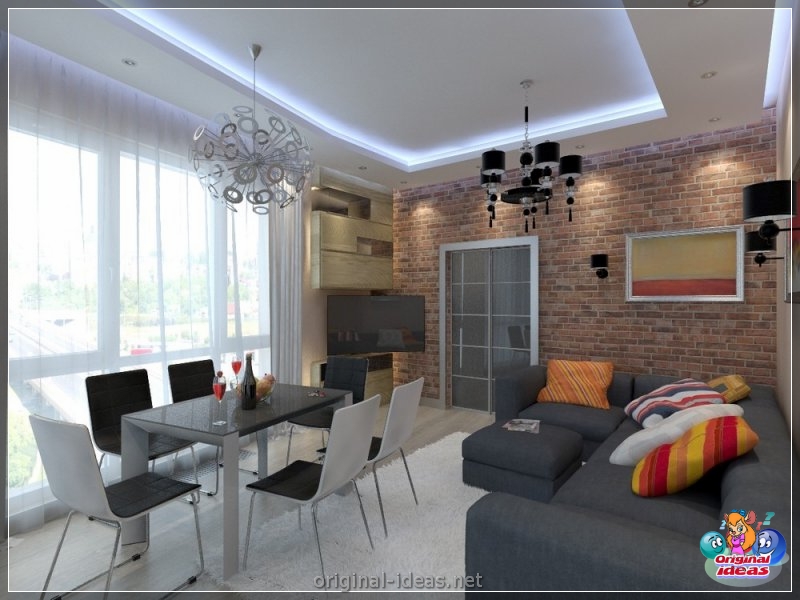 Stretch ceiling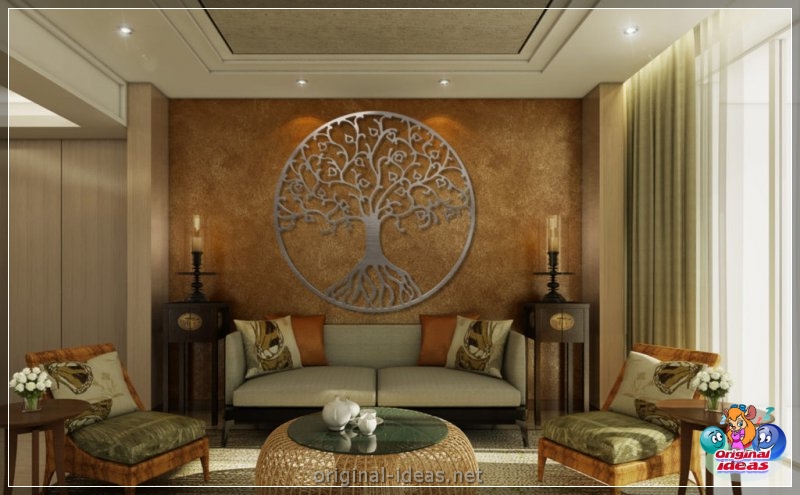 Wall decor

Renting special equipment
Less commonly used shades of red. But, this is also an actual color that allows you to create an interesting visual effect. Usually the room itself is not decorated in red. But, various decorative elements of red (lamps, pillows) look very good in a bright interior.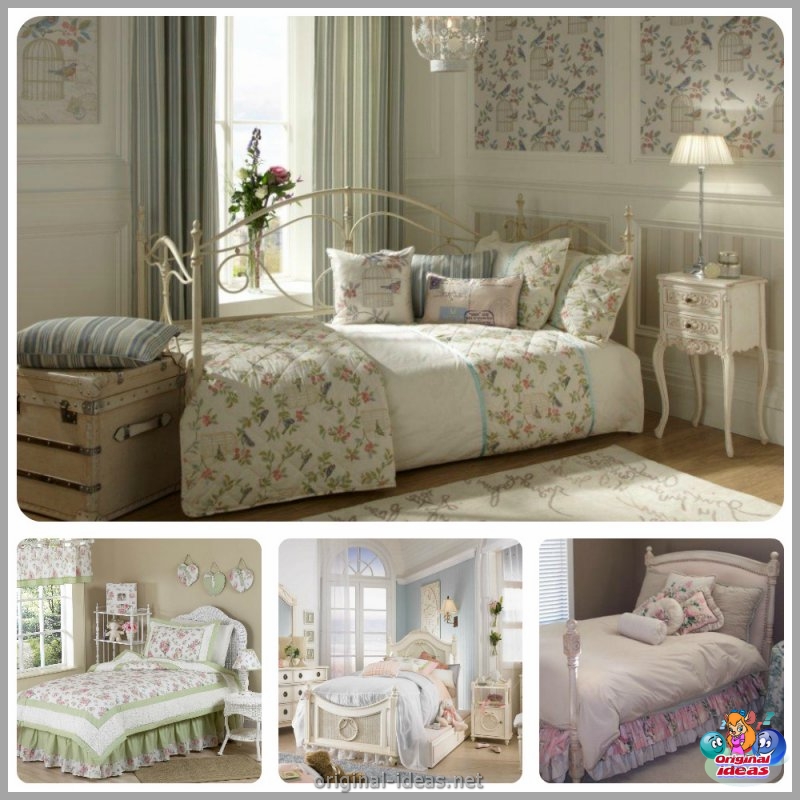 You can use bright colors, for example, orange. This option is especially relevant for the child's bedroom. Orange goes well with light pink or lilac.
The shades of blue are no less popular. They are especially well suited for modern and oriental styles. It goes well with beige or cream color. The bedroom can be arranged in pink, which girls will especially like.
Photos of the bedroom 10 kV. m.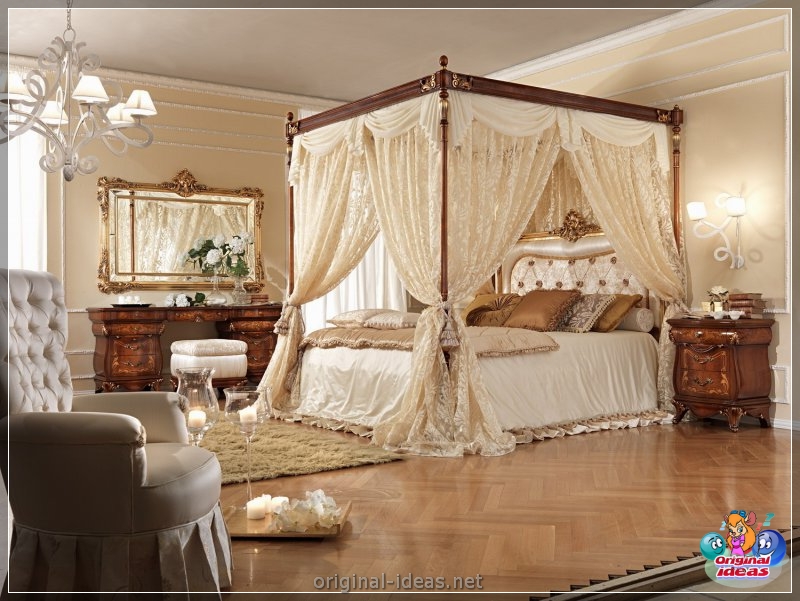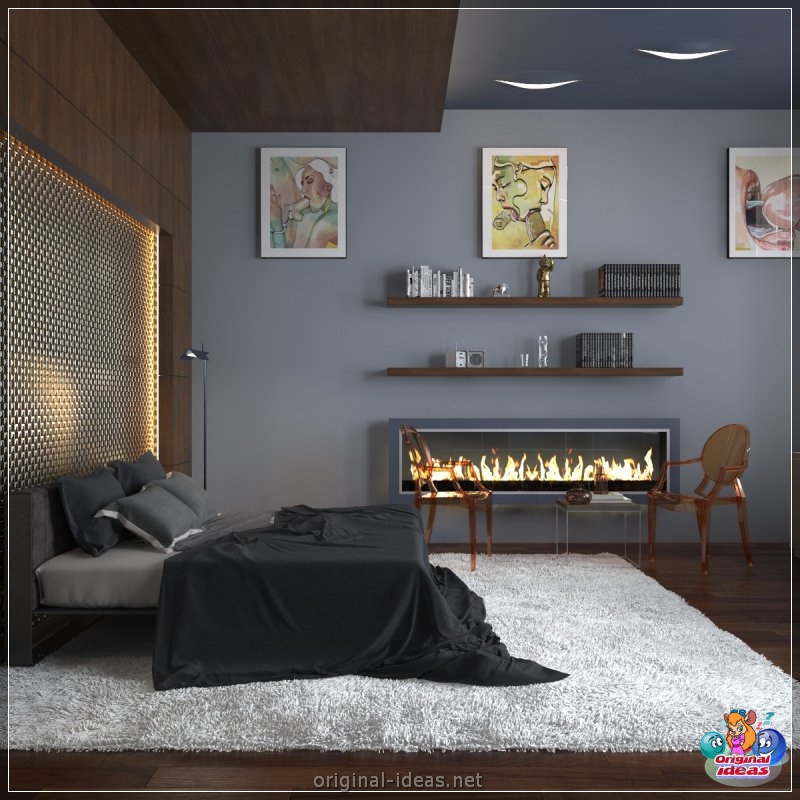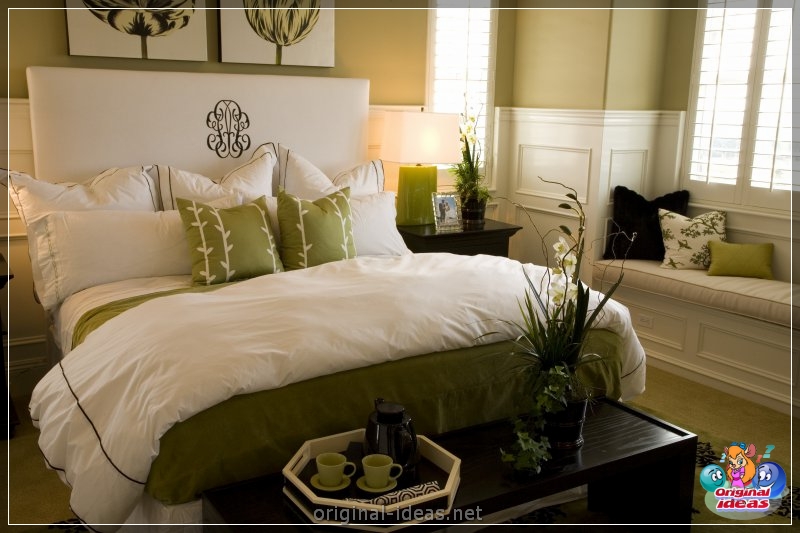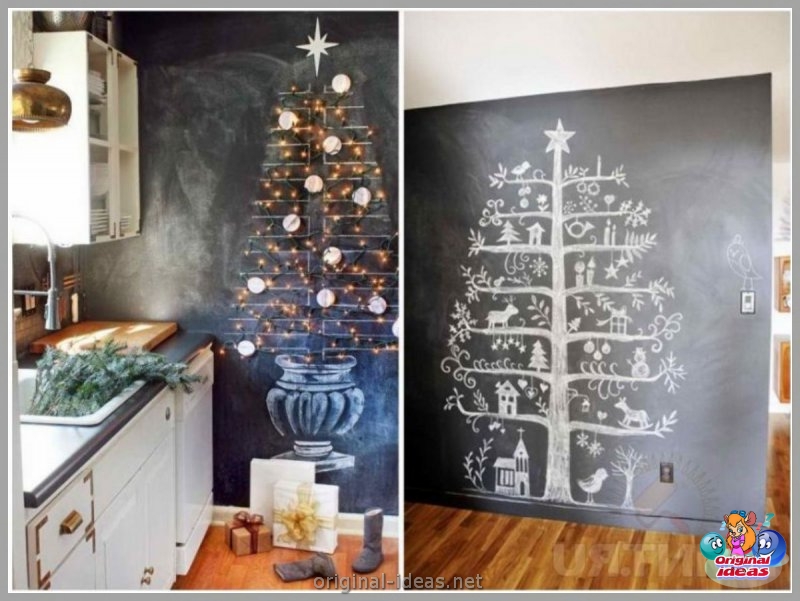 Design of the room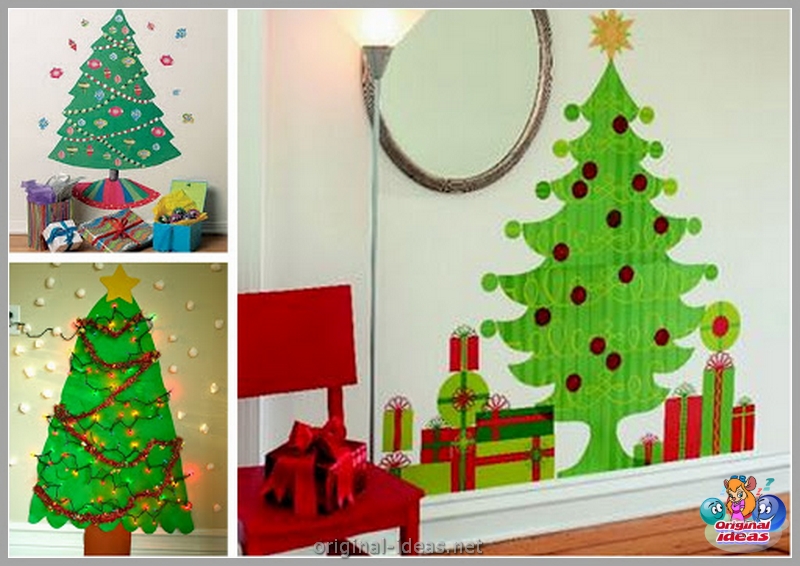 The task of false boards in the interior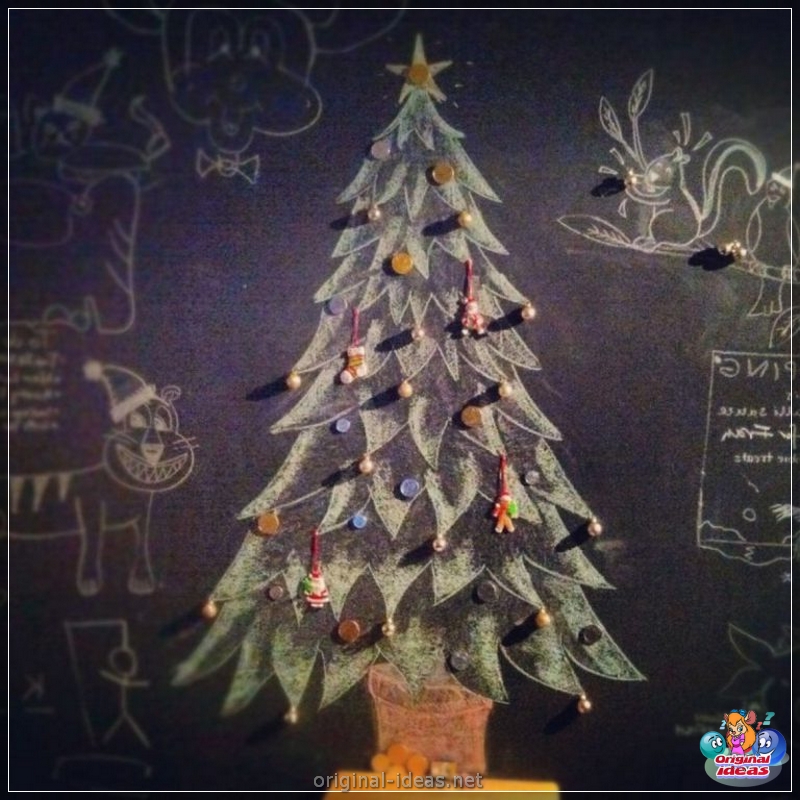 Characteristics and variety of palm trees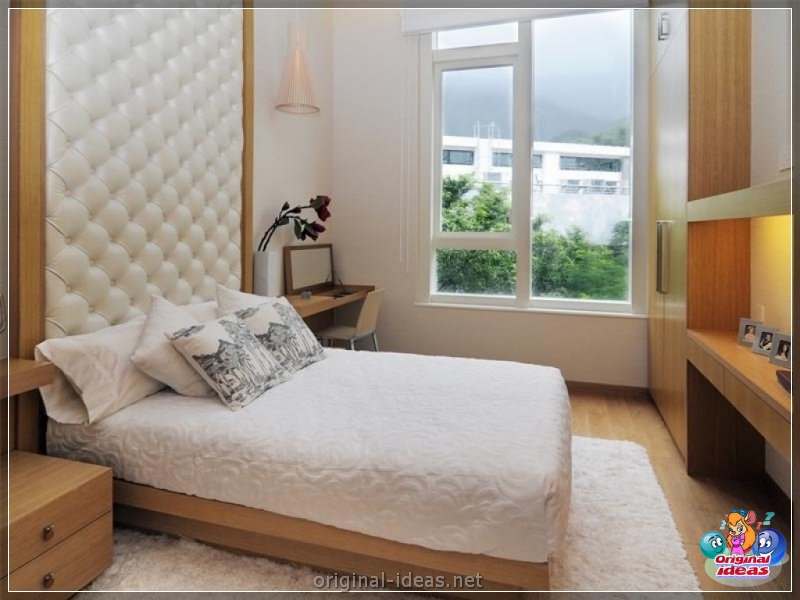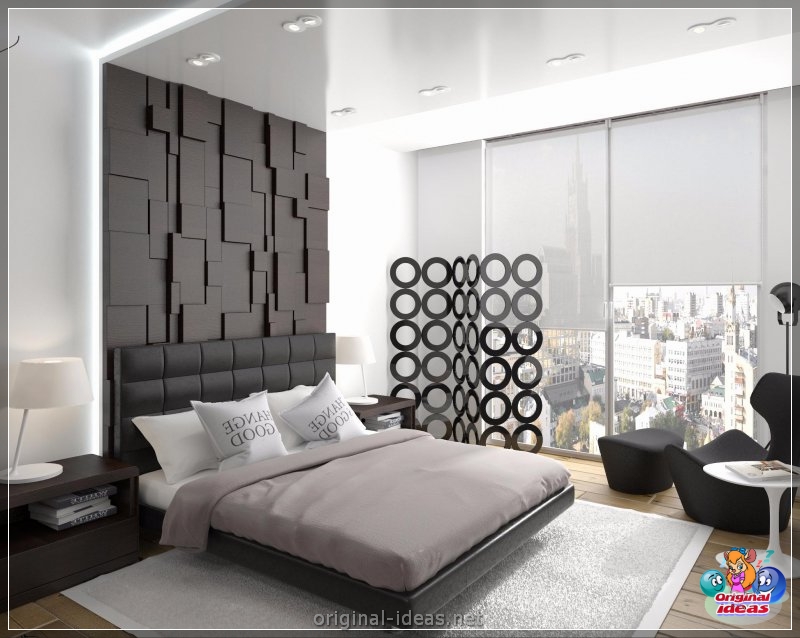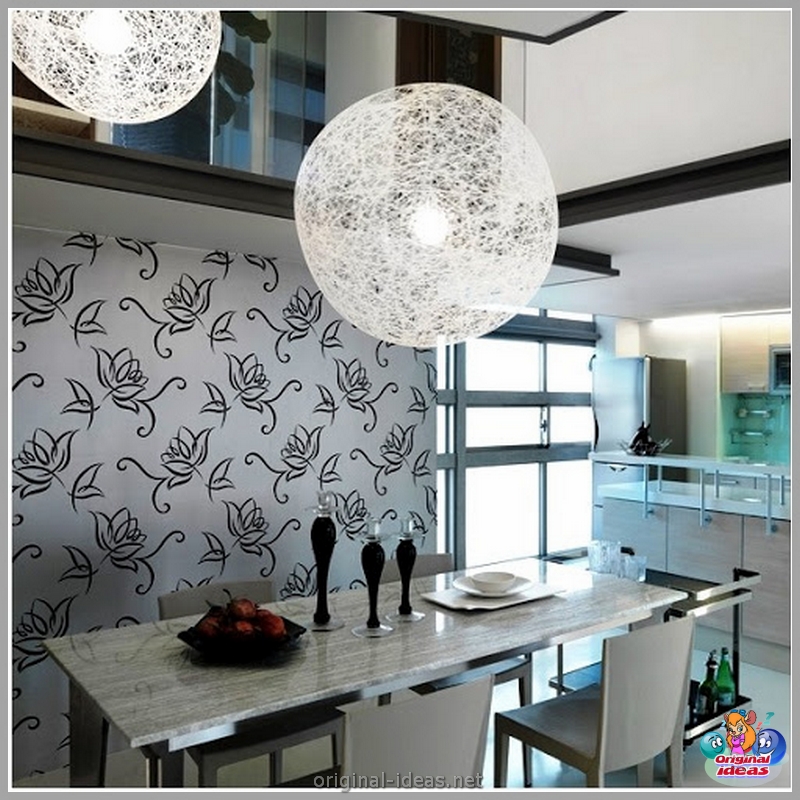 Foamed polyethylene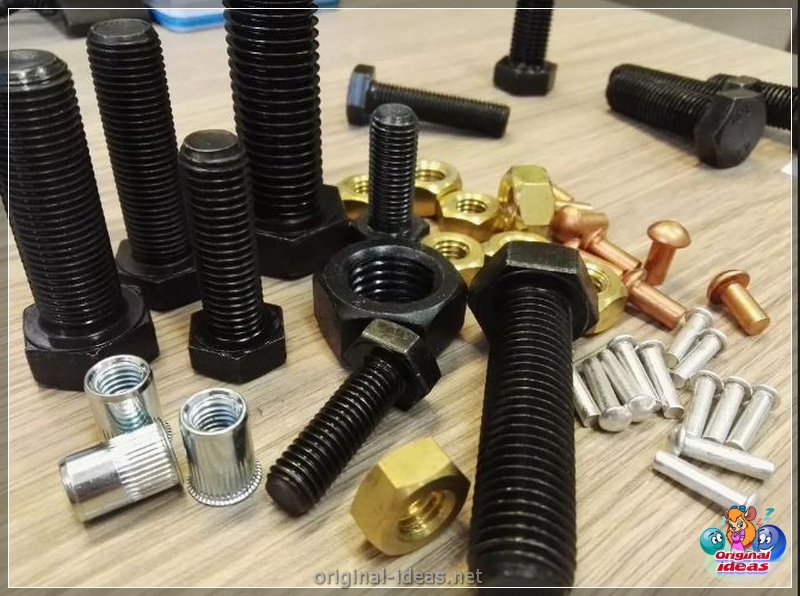 Repair of pools with PVC film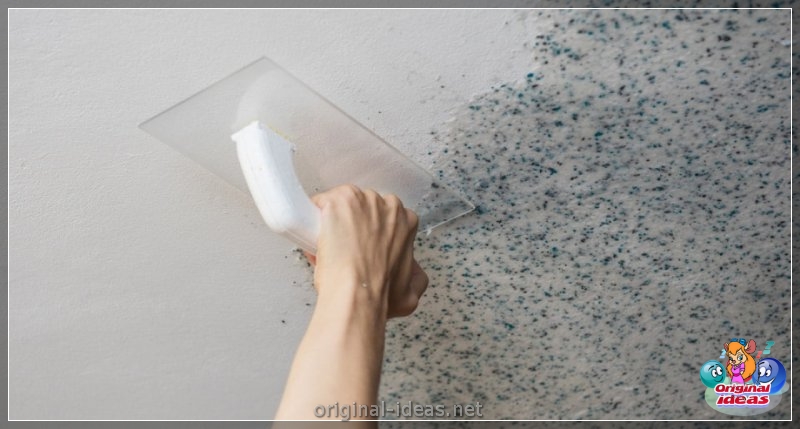 Advantages of plaster