Kitchen of 2022: TOP-200 photos of exclusive design. The best design solutions for the interior of the kitchen
The kitchen is the center of any home, the place where you cook and eat, have fun, are going to chat or work. But it is big or small, it is very important to choose the right style. The new kitchen is a big investment that entails many functional and design solutions.
In the new year, many try to refresh the interior of their home, often starting from the kitchen. In 2018, we saw everything: from minimalism to two-tone kitchen cabinets, and innovative designs will still prevail in the new year.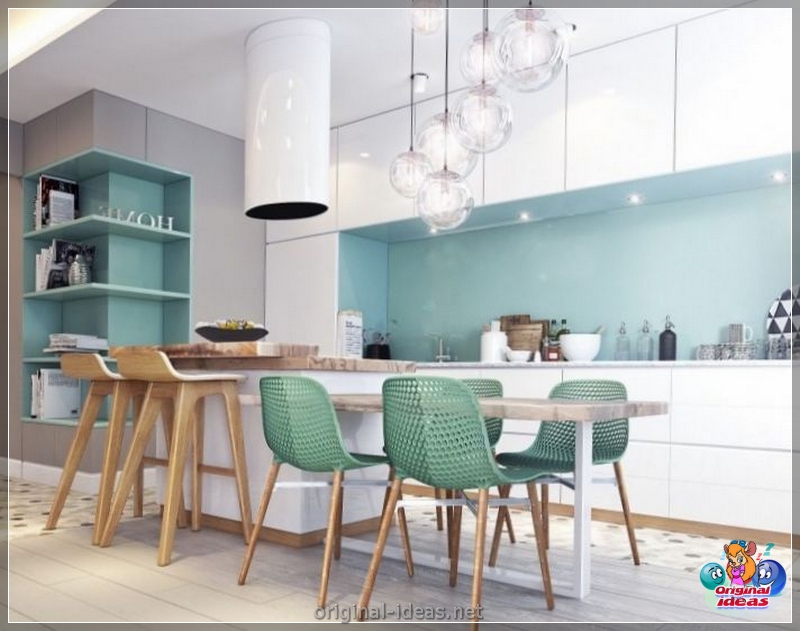 New kitchen innovative designs
Smart storage. Do you plan to redo your kitchen or get inspiration for a simple update to imagine which kitchen design is now in fashion, it will be useful for you to know the new trends of 2022.
Modern kitchens continue to strive for hidden and pure integration of kitchen structures with thoughtful solutions for storage.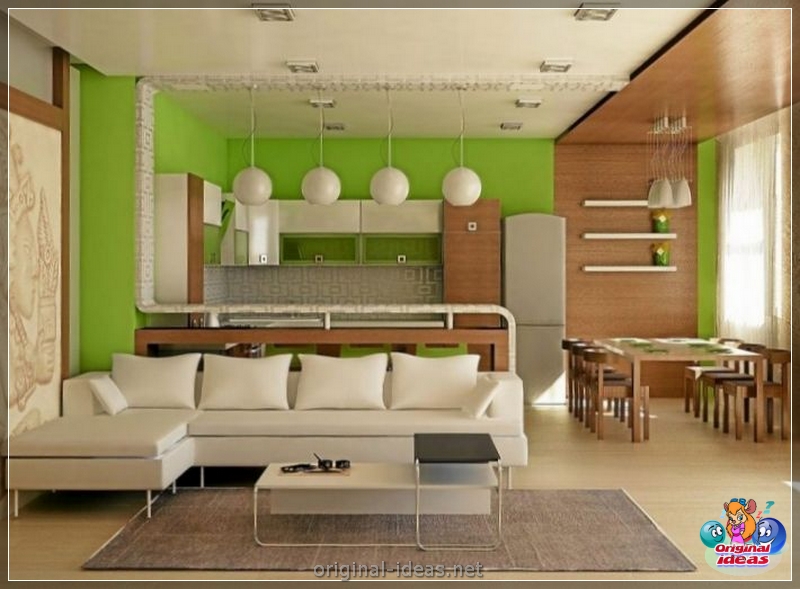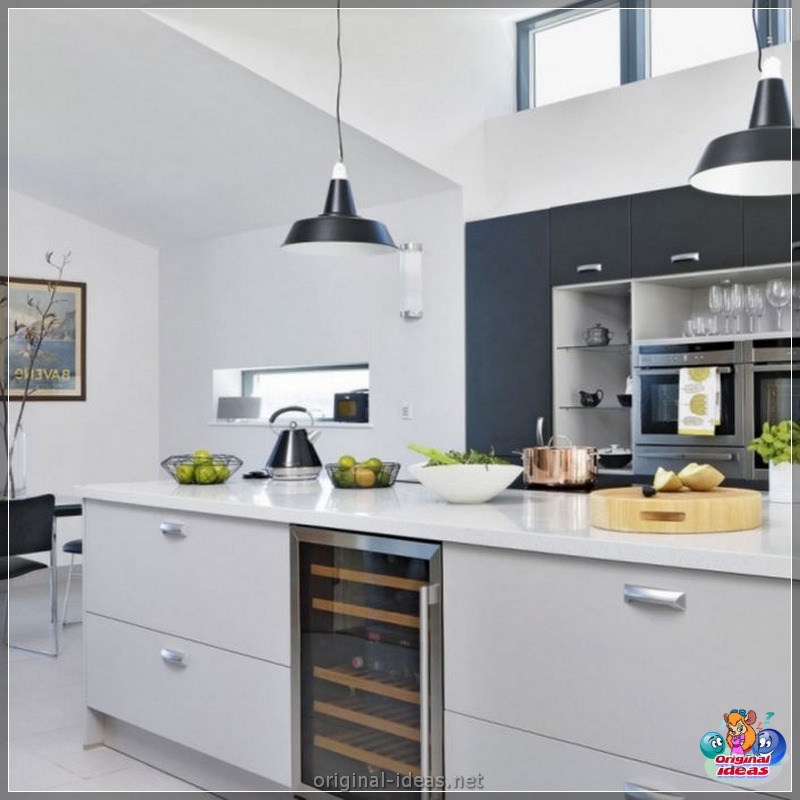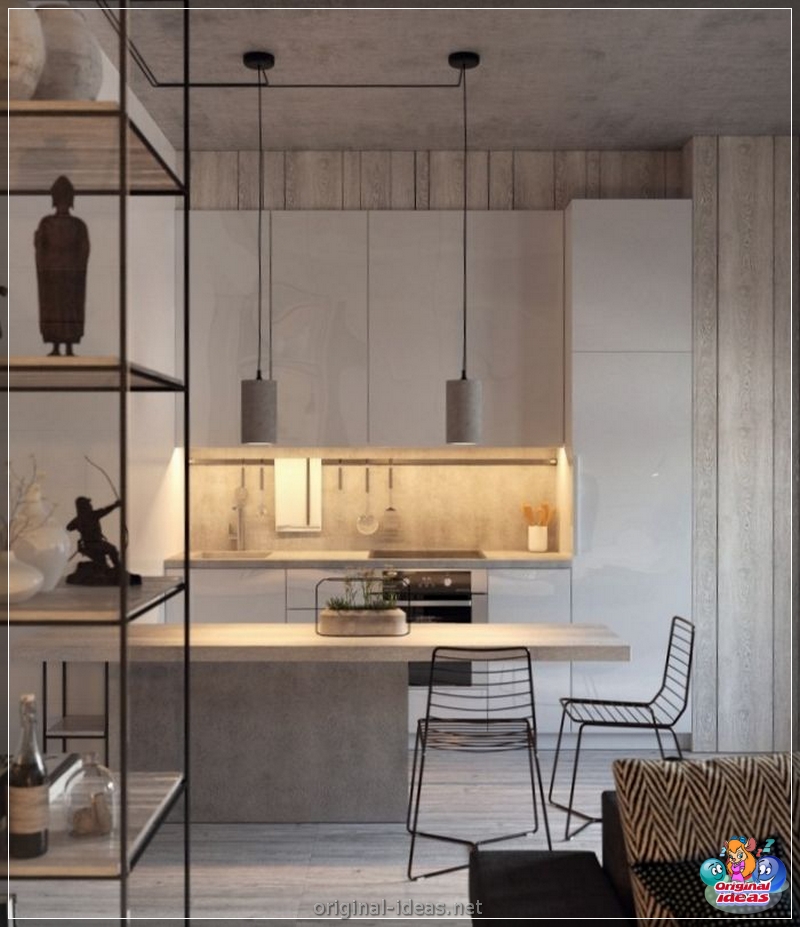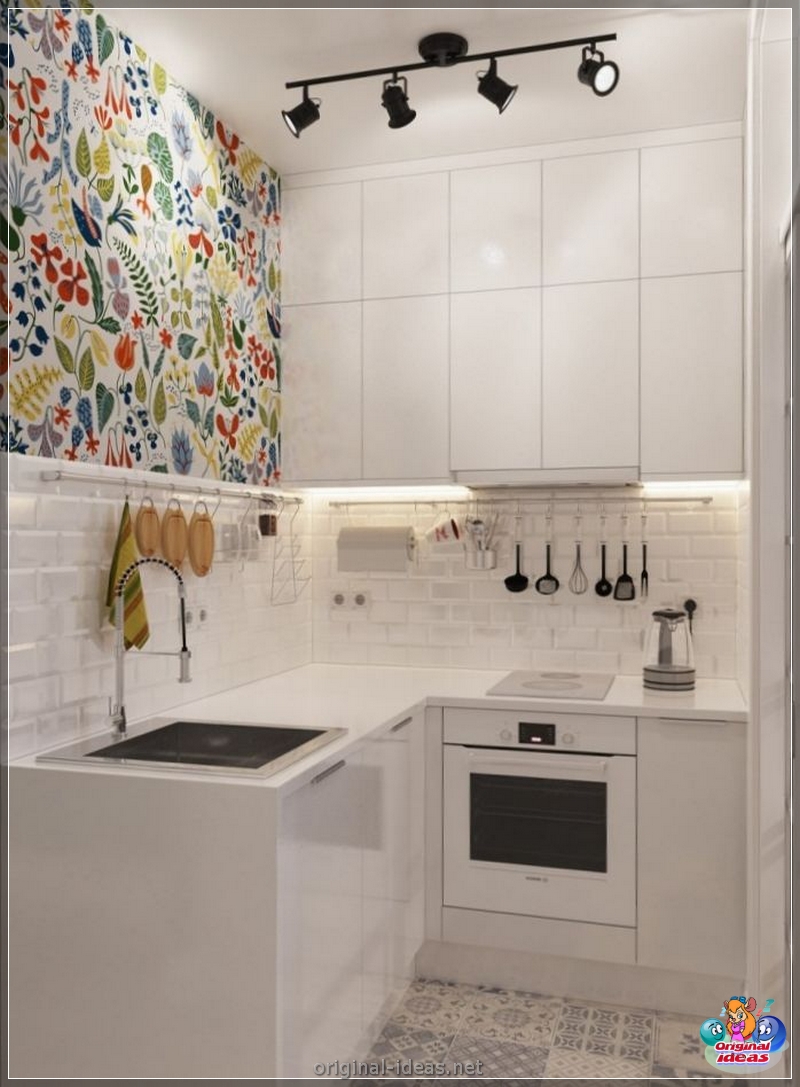 Open racks
Another trend is the replacement of the upper kitchen cabinets with metal, wooden or glass racks. Inspired by hotel and retail space, this solution adds novelty to the interior.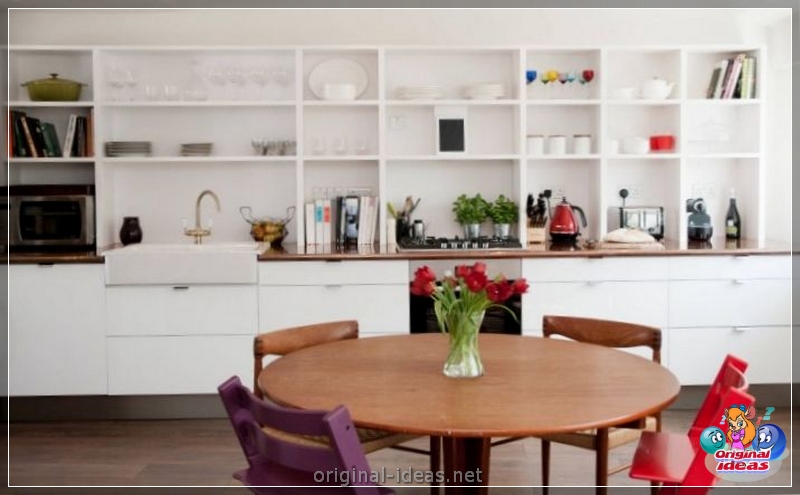 Vintage elements
If you do not know how to arrange a kitchen in a modern style, then add vintage elements. Traditional elements and forms in harmony with modern design are still relevant in 2022.It can be a natural stone, a basalt plate, wicker rattan furniture, old lamps and accessories.
Tin and bronze are the trends that designers like. They are not as strict as matte black and not as special as brass or gold. Tin and bronze give accessories to some texture and depth. Use these metals for fashionable interior design of the kitchen.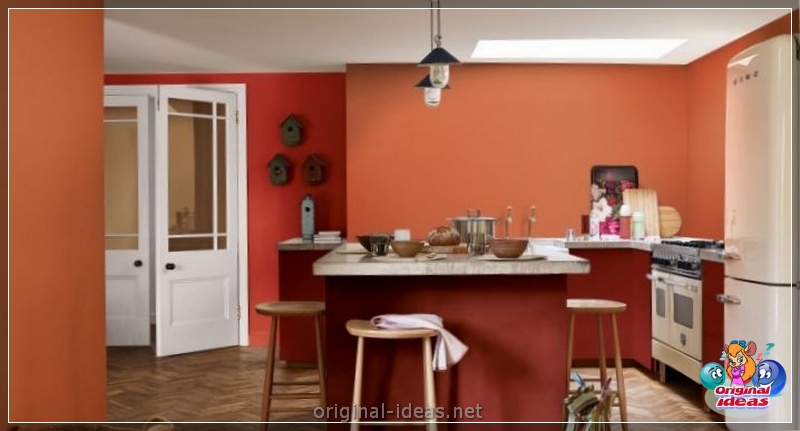 Color accents
In 2022, we officially close the doors in pure white kitchens. Even if this is just one color accent - the color surge will penetrate the pure white base of the kitchen of the past - whether it will be colored chairs or Roman curtains.
A simple way to add colors - choose new curtains for the kitchen.
The use of wood
People are more and more looking for unity with nature. The tree creates a hospitable and soothing environment. This is a timeless, universal material that we love. The desire for lighter, airspace is growing, and the tree is excellent material to achieve this goal.
Contrast textures
In 2022, a combination of contrasting textures and smooth surfaces will be the most interesting. Think about a mirror apron with a polished marble table, cabinets with bronze inserts or matte cabinets with wood for multilayer urban glamor.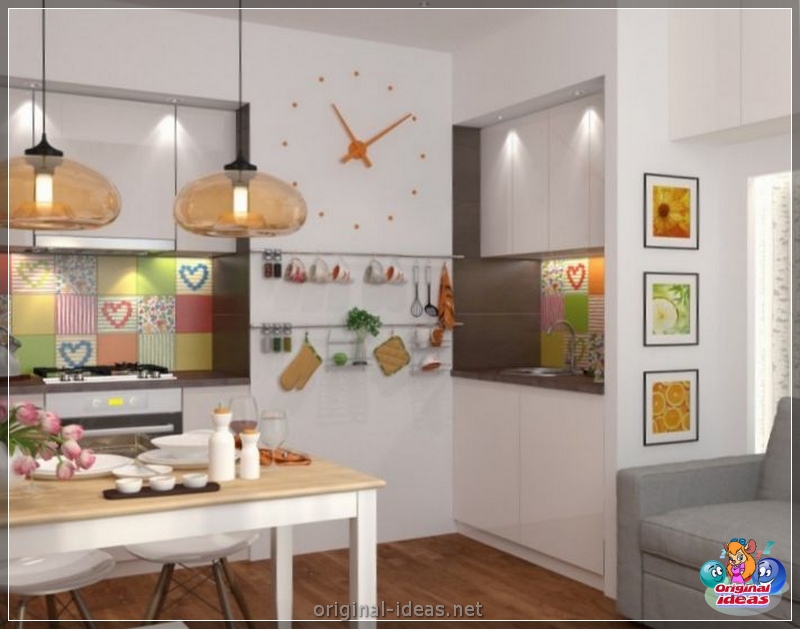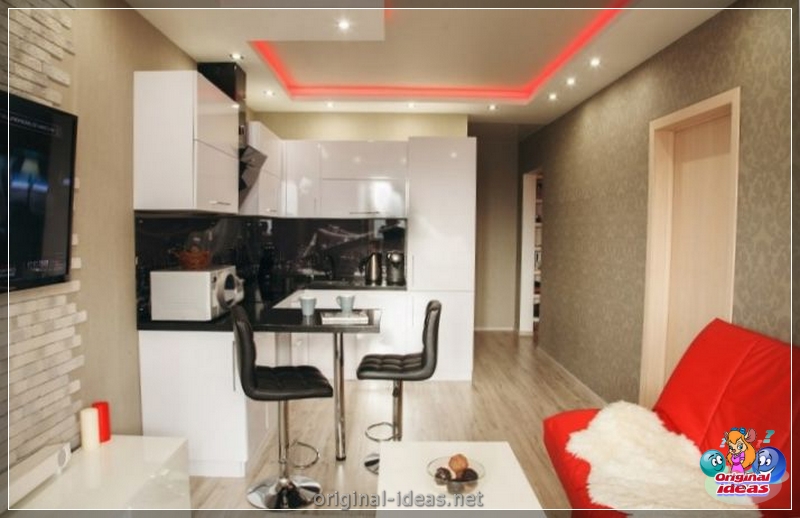 Unprocessed materials
In 2022, the modern kitchen design will be aimed at returning to the basics. Wood, stone, ship cord and jute - these materials return us to simplicity and naturalness.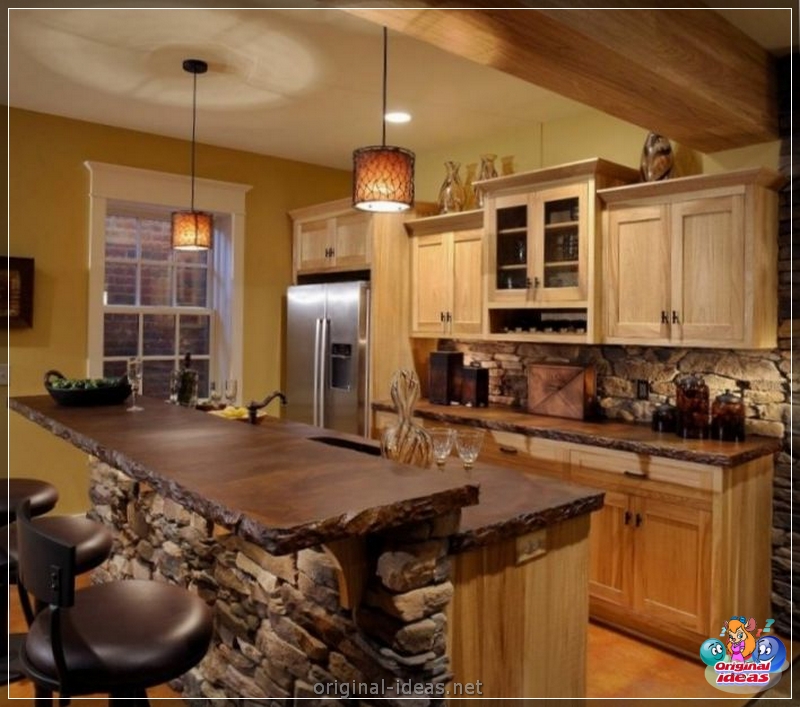 Thin and automatically included hoods hidden from the eyes, induction hobs continue to gain more and more popularity due to their whole appearance. The technique is no longer striking, and this is a new face of luxury.
Digital technologies
Digital technologies will continue to influence the appearance of innovations and new amenities in the kitchen, providing the owners with more and more specific household appliances oriented towards their tastes. Wi-Fi coffee makers can prepare morning coffee even before you get out of bed. For connoisseurs of winemaking, large refrigerators for wine and restaurant -quality storage system have been created.
Classics and modernity
In 2022, the kitchens will combine classics and modernity in their interior. People need modern amenities and integrated appearance. At the same time, the kitchen is the most cozy space of the house, so there should be warm and hospitable.
Color sets
Many people begin to use colored cabinets in kitchens, moving away from all white sets. They give the kitchen individuality and create the mood. The use of deep or watercolor blue and green colors is very in demand. They are perfectly combined with fittings and elements of brass and other metals contrasting in color.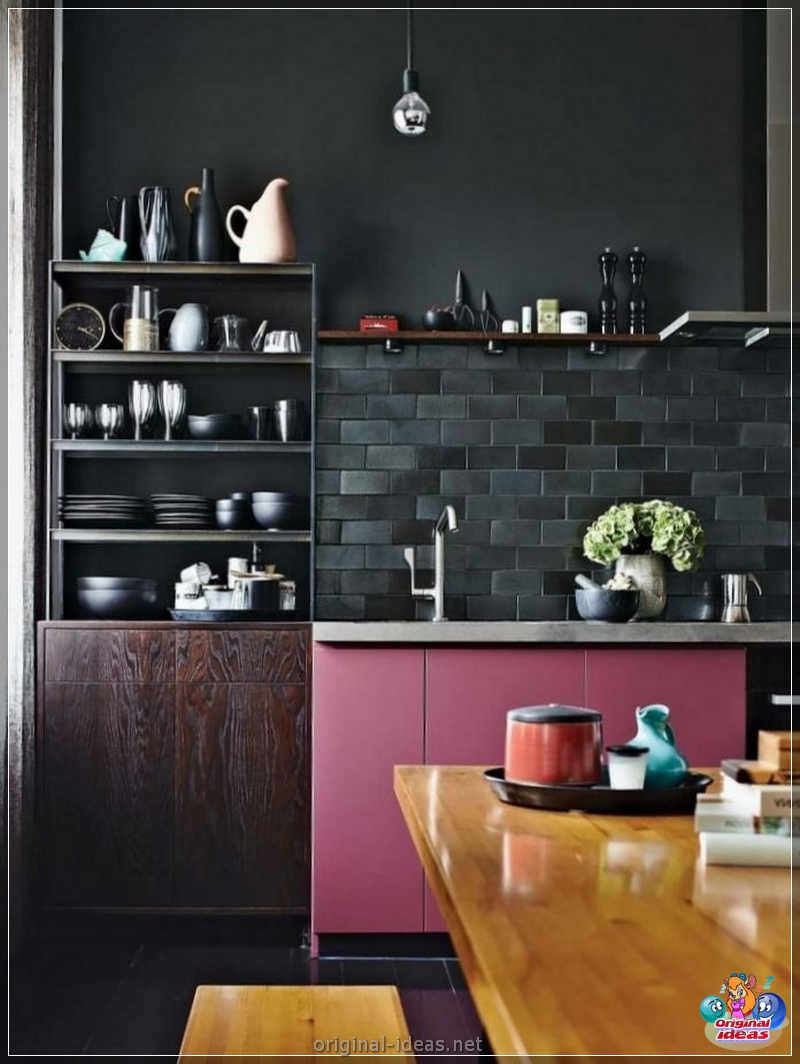 Dark green color. The kitchen in shades of olive, gray-green and swamp flowers is a classic, cozy kitchen, especially using a nut and leather nut and elements. Many new kitchen furniture news are made in such colors. This color will definitely be popular in 2022. Matte black. Matte black will still be a predominant decoration for the design of the kitchen of 2022. Black color looks fresh and black finish is a way to add a little drama, without making your kitchen completely dark. If you like extraordinary solutions, the black color for the kitchen is your choice.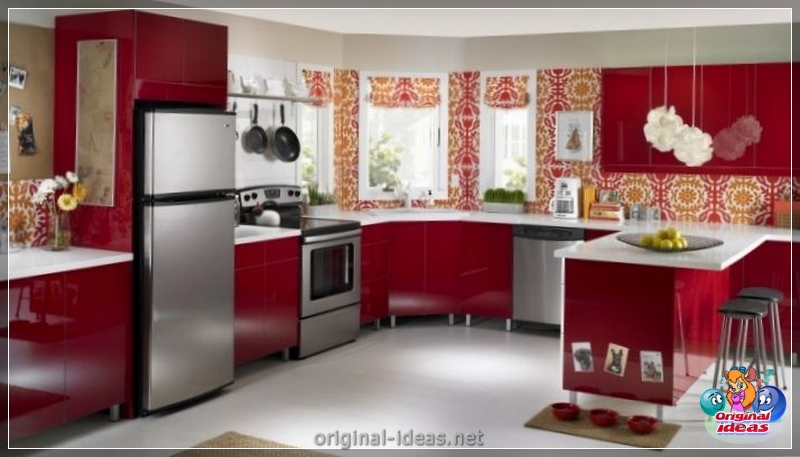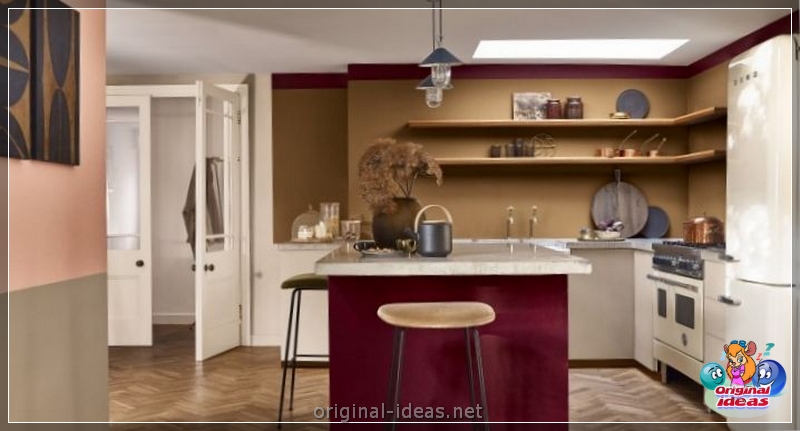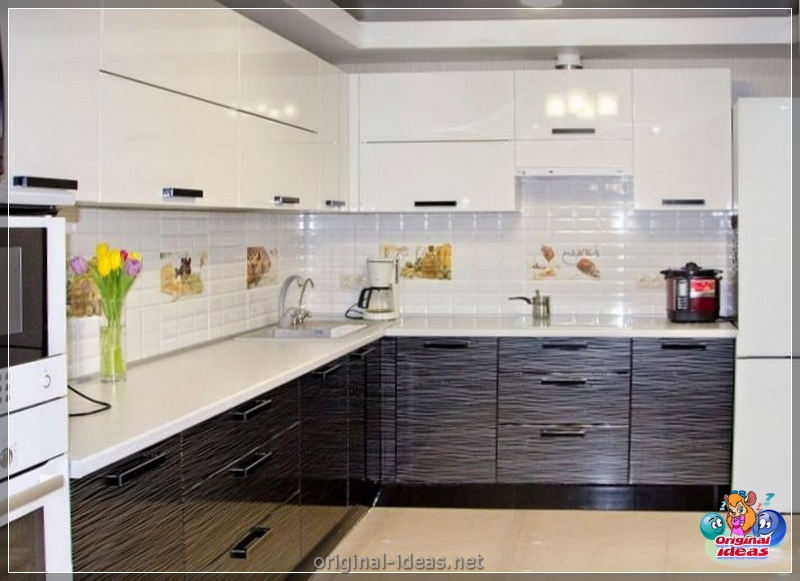 Furniture of leather and wood
We observe an interesting transition from traditional polished chrome and nickel pens to accessories from natural materials, which gives a little more heat and depth.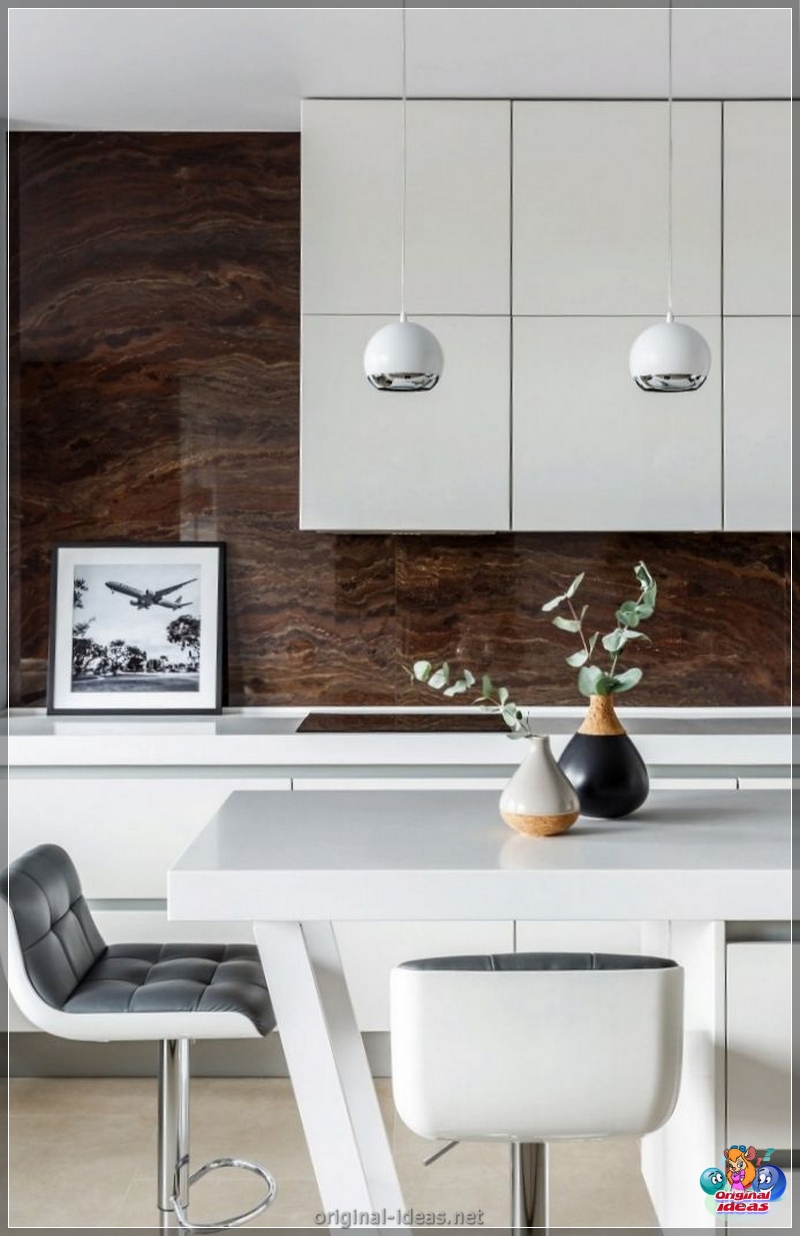 You already know the formula of the modern interior of the kitchen: cleanliness, openness, minimalism, functionality. But you may not know how to make the design of your kitchen individual and aesthetic. Would you like to visit the middle of the century or have something more modern, let the photos of the new products of the kitchen of 2022 inspire you to think non-standard.
Photos of the novelties of the kitchen design 2022